Salma Hayek As a Lesbian Taco
and Other Reasons
Sausage Party
is an Awesomely Filthy Movie

by Mikhail Lecaros

After months of trailers and teases, Sausage Party, a 3D animated film about the secret lives of supermarket food from Seth Rogen and Evan Goldberg (the deranged creators of Superbad, Pineapple Express, and This is the End) has arrived in local cinemas, seemingly designed to offend the living daylights out of everybody who sets eyes on it.
The film tells the story of hotdog named Frank (Rogen) and his friends, who spend their days on a supermarket shelf hoping for the day when they will be purchased and, they believe, be brought to food heaven. For Frank, his heavenly reward means he will finally be able to consummate his relationship with longtime girlfriend Brenda (Kristen Wigg), a hotdog bun whose defining characteristic is the vertical slit that runs down her front (subtlety was never Rogen and Goldberg's strong suit).
When an accident results in Frank and Brenda becoming separated from their friends on the way to the checkout counter, the couple will have to find their way back to their shelf or risk never being sold. Joining them in their journey across the supermarket are a neurotic New York bagel named Sammy Bagel Jr. (Edward Norton, doing his best Woody Allen impression) and a perpetually angry lavash named Kareem Abdul Lavash (David Krumholtz, from Serenity and TV's Numbers).
Basically, if you guessed it would be like Toy Story packed with sex, drugs and enough profanity to make a president blush, then you guessed right. But if you guessed it would be a disaster, then you're absolutely wrong, and here are 8 excellent reasons why you should go right the hell out and watch Sausage Party:
8. It's NOT for kids.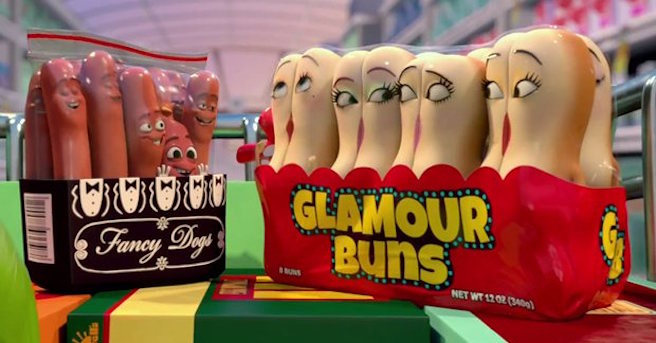 This cannot be stressed enough: DO NOT BRING YOUNG CHILDREN TO THIS MOVIE. Really, guys, it's rated R-18 for a reason (many of which are actually on this list)! Grown-up moviegoers can rejoice in Sausage Party being an animated movie specifically targeted at adults, a filmmaking combination Hollywood has traditionally avoided, despite numerous Japanese examples showing how such material can be handled. Seriously, the last time America put out a major cartoon movie for adults was Adam Sandler's Eight Crazy Nights, and that was just painful. Send the kids off to Storks and save Sausage Party for yourself!
7. Drugs. Lots of drugs.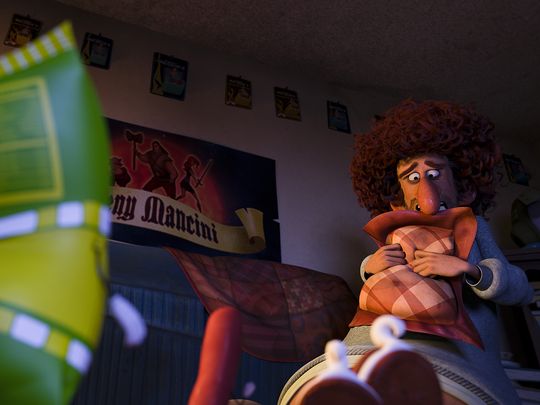 Keeping with Rogen and Goldberg's established repertoire, Sausage Party features some of the most graphic drug use this side of Requiem for a Dream. Oh well, if you ever wanted to know how bath salts are taken, this is your movie!
6. Extremely graphic sex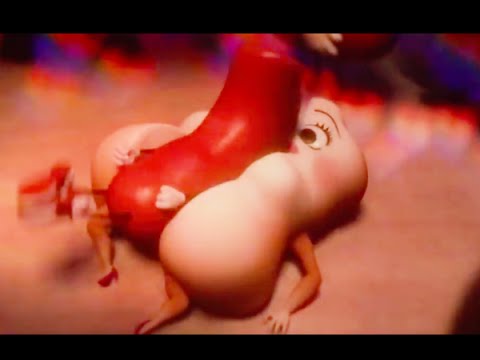 Taking into account that the main villain of the piece is a literal douche (appropriately named Douche), prepare for a lot of scatological humor, capped off by an orgy that absolutely has to be seen to be believed. Heck, I've seen it twice at this point, and I'm still wondering how they got away with it. As far as animated sex scenes go, it makes the one from Team America (from the makers of South Park) look positively chaste.
5. The gang's all here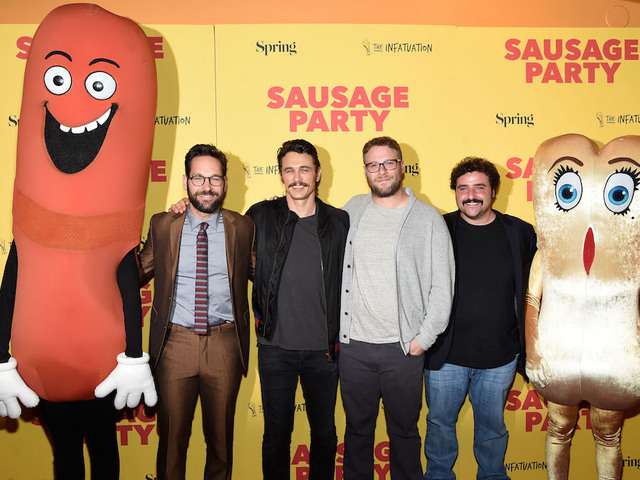 As with many of their past efforts, Rogen and Goldberg made sure that their whole cadre of friends was along for the ride, including Jonah Hill (The Wolf of Wall Street), Michael Cera (Juno), James Franco (127 Hours), Craig Robinson (Hot Tub Time Machine), Bill Hader (Trainwreck), Danny McBride (Tropic Thunder), and Paul Rudd (Ant-Man). If you've ever seen one of this ensemble's movies, you probably have some idea of what you're in for.