This Week in Weird News: Vagina Mask Edition
By Kevin Christian L. Santos

Hey, weird team! Where do we even begin?
With what we've been seeing in previous weeks, 2016 simply isn't Senator Leila De Lima's year. Now, our lawmakers are threatening to show the senator's sex video. What the hell for? What's it going to prove? We don't really know since the thought process of our politicians defies logic. Then again, a little misogyny never hurt anyone right? LOL.
Also this week, we lost one of the country's most popular public servants in Senator Miriam Defensor Santiago. The U.S. dollar is kicking the Philippine peso in the teeth. In sports action, De La Salle Green Archers' coach Aldin Ayo got suspended for trying to put a pair of glasses on a referee after the latter issued a non-call. Ayo's a straight-up gangster.
Meanwhile, in the weirder side of the spectrum, a lot has been happening. Said happenings include the unluckiest man in Australia, corpses coming to life, virgins, dinosaurs, how drugs are awesome and more. That said let's take our protein pills and put our helmet on as we look at the week in weird.
Starting with…
8. Mandy Moore got a tattoo of a sperm.
Remember Mandy Moore? She sang "Candy", "I Wanna Be With You", and broke our hearts in "A Walk to Remember." The former teen star has kept herself busy throughout the years with stints on TV and film. Now, she's turning heads for an unlikely reason.
On Late Night with Seth Meyers, she told the host what her tattoo was all about: "Well about 10 years ago, I was on tour with my band, 'cause I also sing. When you go city to city, you're in a bus, but you get a dayroom. I was the only girl so I had my own room to shower in. All of the guys in my band were guys, so they shared a dayroom. Their one rule was nobody was allowed to…do that thing in the shower. To not masturbate in the shower. And it became this big joke because one of my band members was like, 'I don't want babies on my feet.'"
"Babies on my feet" soon became an inside joke among the band and that they even made it into a song to close their shows. To commemorate the tour, the whole band got a tattoo of a sperm on their feet.
So, there you have it. Mandy Moore has a sperm on her foot. Classic Mandy!
7. Man gets bitten on penis by a spider for the second time this year.
If you're having a bad day or feel like you're down on your luck, be glad you're not this guy.
In Australia, a man who was using a portable toilet in a construction site got his penis bitten by a poisonous spider. The clinche? The victim said he was bitten in the same spot by another poisonous spider five months earlier.
Speaking to the BBC, the man said, "I was like 'I can't believe it's happened again.' I looked down and I've seen a few little legs come from around the rim."
In the first incident, it was a Redback spider that bit the man's no-no parts. But he's unsure what kind of spider took a bite out of his manhood this time. The man was just released from the hospital and is expected to return to work soon, but it's unlikely that he'll be using the site's toilet again.
That being said, what is wrong with this man's penis? Is it some sort of sex magnet to spiders? Spiderman better watch out, because this will be awkward.
6. Man spends US$26,000 in cosmetic surgery to look like David Beckham, now looks exactly like him.
In money-well-spent-news, 19-year old and UK resident Jack Johnson has spent USD $26,000 (Php 1,256,463) in cosmetic surgery to look like David Beckham. He plans to spend nearly USD $40,000 more. He clearly got his money's worth!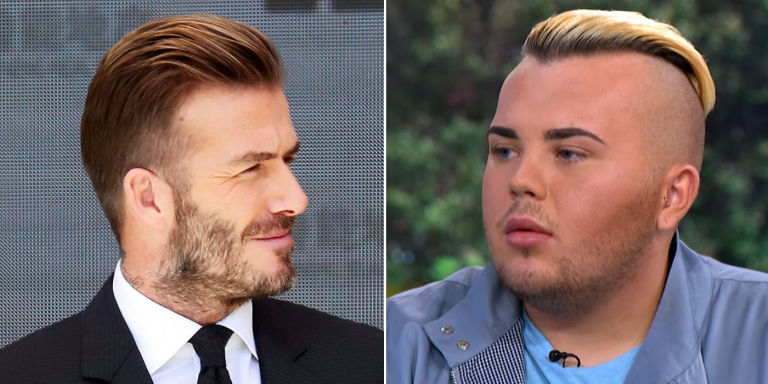 The teenager appeared on ITV's "This Morning" to talk about his transformation with the show's hosts Holly Willoughby and Phillip Scofield. An important detail here is that Johnson is living on unemployment benefits and is in debt thanks to his procedures. He admitted that he has no idea how he'll pay for the loans he took for his transformation and that he'll be in even deeper debt for his future procedures.
Phillip Schofield tried to explain this to the teenager. "Isn't that going to make you sadder, knowing you don't look like David Beckham and you are incredibly in debt?" Johnson said no. The teenager adds that he's willing to work hard to achieve David Beckham's success and lifestyle.
However, Schofield asked him, "'How are you going to emulate David Beckham's lifestyle, he became famous as one of the world's best footballers, what is your talent?" Johnson's response? "I don't know, I will do anything," Johnson said, adding that he'll work his butt off to get to that goal. Suuuuuure.
What this man needs isn't another plastic surgery procedure. He needs a damn sense of self-awareness.
Knowing that the internet is full of sensitive and sensible people, Twitter had a field day:
Dude looks like Kim Jong Un, not David Beckham #ThisMorning

— Tom (@Nolisco) September 26, 2016
Safe to say that didn't work out!!😏#ThisMorning pic.twitter.com/5I6wxynh5X

— Sarah✨ (@Sar_CR7_Sar) September 26, 2016
If he's openly admitting on tv that he's spent benefits on plastic surgery, he should be taken to court & made to pay it back #thismorning

— Broken_Constellation (@HarleenGolight3) September 26, 2016
The plastic surgery doctor must've heard "James Corden" instead of "David Beckham." But seriously, Johnson should be careful considering addiction to plastic surgery is a real thing.
5. Scientists discover Ayahuasca makes people more creative.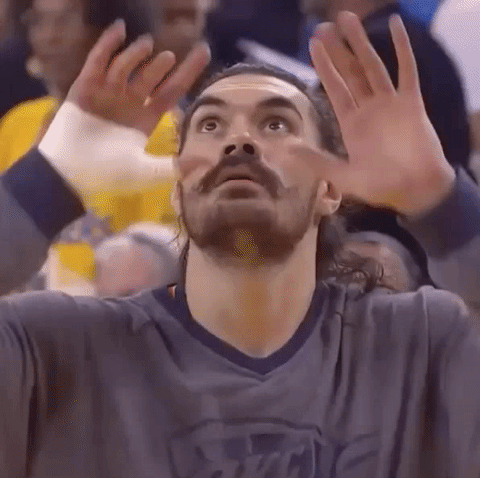 For the sober and uninformed, Ayahuasca is a hallucinogenic brew made out of Banisteriopsis caapi vine and the Psychotria viridis leaf. It's used as traditional spiritual medicine, consumed in religious ceremonies by the indigenous people of Amazonia. It's been getting more popular in Europe and in the U.S. recently, since some consider the brew to be a form of psychotherapy.
In a study published in Psychopharmacology, scientists found that the brew helped people become more creative and apply "divergent" thinking to problem-solving puzzles. We normally try to solve problems the convergent way: we narrow down solutions to solve it. Sometimes, the solution isn't as clear as we thought and may fall out of the box. Thus requiring one to think out of the said box and apply a more divergent way of thinking.
This is where Ayahuasca's divergent-thinking-inducing feature comes in. It helps people break out of problematic, repetitive, and monotonous thought patterns.
Speaking to the Huffington Post, study co-author and assistant professor at the department of psychology and neuroscience at Maastricht University in The Netherlands Kim Kuypers said, "We think if you have depression and are stuck in negative thinking patterns, for example, it might be good to be able to think a bit more flexibly and come up with new or positive ideas, which you then can use to improve the quality of your life."
Wait a minute. Ayahuasca and other psychedelics can make you more creative and actually be good for you? This just in: water is wet.