Six years ago, Karpos Multimedia brought to us a music and art festival like we've never seen before. WANDERLAND. Year after year, they've brought in some of the best indie bands and artists to create a vibe unlike any other. One where no one has any worries, one where the only thing that matters is the music you're listening to and the people around you.
This year, we get a super exciting treat with Wanderland's first ever two-day festival on March 9 and 10, 2019 in the Filinvest City Events Grounds. This past weekend, they released their final wave of artists, which adds up to 20 combined international and local artists performing in this year's magic themed weekend festival, and we're sure you wouldn't wanna miss it. Here are 8 artists to get excited about seeing at Wanderland 2019!
Two Door Cinema Club
Two Door Cinema Club, with hits like "What You Know," "Something Good Can Work," and "Undercover Martyn," first graced a Philippine stage in 2017's In the Mix Festival. Lucky for those who missed it, the incredible indie rock band from Northern Ireland will be back in less than two months to have us singing and jumping along to their super fun hits, and boy.. are we looking forward to it!
Honne
With new releases like Crying Over You, Location Unknown, and Day 1, who wouldn't want to see Honne live again? This will be Honne's third time to return to the Philippines, since they first performed here on the 2017 Wanderland stage, along with other up-and-coming bands during that time like LANY and Woodlock.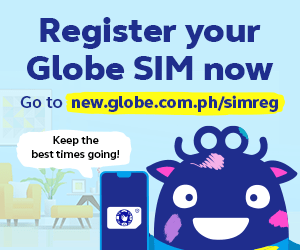 The Kooks
The Kooks, a.k.a. one of the best indie rock bands since the early 2000's will be making their way to the Philippines for the first time ever to headline at this year's festival! The Kooks' frontman, Luke Pritchard spoke with MYP Magazine about the importance of bringing some light and positivity to the world, and that's exactly what they do with their music. The Kooks are known for their classics like "Naive," "She Moves In Her Own Way," and "Junk Of The Heart (Happy)."
Masego
Masego has been around since 2013, and released some music in 2016 but just recently blew up with his new album release "Lady Lady." He has a very interesting sound that he classifies as "TrapHouseJazz." Trap. House. Jazz. Man! Who knew what an eargasmic music baby these three genres would create? He's got the perfect amount of sax in his songs that provides nothing but super chill vibes. Also, imagine hearing that sax live!
SG Lewis
The first thing we have to say after listening to SG Lewis' new album is: wow! SG Lewis is a music producer from the UK, who has been dabbling with mixes since 2015, and then released an EP in 2016. Throughout 2018, he released a three-part album with 18 tracks, and called it "Dusk," "Dawn," and "Dark." He explained to Wonderland Magazine that "he wanted people to be taken on a journey when they listen to the three parts," and on journey we went.
Gabrielle Aplin
Gabrielle Aplin literally has the sweetest little voice ever. She started off as a singer-songwriter, went a little bit indie folk-y but in the past couple of years, she's gone more pop. Honestly speaking though, no matter which genre she goes with, her voice is just as pretty and calming to listen to. Crossing our fingers that it's even better live!
JMSN
JMSN (pronounced Jameson) is an American singer-songwriter, producer, and multi-instrumentalist who wrote and produced his own debut album, which was released in 2012 with the style "Hippie R&B." Given that he started making music when he was 17, his talent is undeniable. Most recently, he released his sixth album, "Velvet" in 2018 which has some soul R&B influences, as well as some funky notes.
joan
When they announced that joan would be performing at Wanderland, we did what any millennial would do upon hearing an unfamiliar artist's name: went on Spotify, and gave them a listen. Within the first five seconds of their most popular song, we realized that their resemblance with LANY is uncanny. joan is an indie pop duo from Arkansas, with their sound similar to retro 80's and 90's music with lots of synth influences. Trust us when we say that they're going to be our next LANY and we're gonna fall head over heels for them.
Here are the other artists that will be performing at Wanderland 2019: Alina Baraz, Clairo, Mac Ayres, PREP, Sandwich, UNIQUE, Reese Lansangan, Clara Benin, Autotelic, Charlie Lim, ADOY, DAYAW.
As the Wanderland community grows larger and louder with each year, the festival now offers a number of ticket options:
1-Day Regular Wanderer (PHP4,500+) on sale on January 26, 10AM until March 10 or until supplies last

2-Day Regular Wanderer (PHP7,000+)

2-Day Star Wanderer/VIP + perks (PHP10,000+)

2-Day Regular Wanderbuddies Bundle (5 tickets) (PHP30,000+)

2-Day Star Wanderbuddies Bundle (5 tickets) + perks (PHP40,000)
You must hurry, though—only LIMITED Wanderbuddies bundles are available until February 8, 2019. Get your tickets now at wanderlandfestival.com to witness magic at this year's #WanderlandMusicFest !
Who are you looking forward to the most? Tell us below!