Presidential candidate and Vice President Leni Robredo's sorties all over the country have attracted supporters by the thousands. Just last month an estimated 20,000 "kakampinks" flocked to Quezon City Memorial Circle. VP Leni's recent rally in Cavite even drew a whopping 47,000, that's more than double the QC attendees. Her supporters come decked in everything pink from accessories to shirts and most also carry with them a variety of funny, creative placards. Check out the funniest placards for VP Leni Robredo we've seen:
That one deleted tweet
VP Leni's recent visit to Cavite was a controversial one. It came soon after Cavite Gov. Jonvic Remulla publicly announced his support for another presidential aspirant and even pledged the province's 800,000 votes. In response, kakampinks made the hashtag #800kMinusOne trend online and brought placards on-site that showed just how much they disagreed with Remulla. Some even put a screenshot of his infamous deleted Twitter poll on a tarpaulin.
'800K MINUS ONE'

Kakapimpinks in Cavite will prove they can deliver votes for presidential candidate Vice President Leni Robredo.

Governor Jonvic Remulla promised 800,000 votes for Marcos.

In 2016, Robredo lost to Marcos in Cavite by over 150,000 votes | @anjocalimario pic.twitter.com/oPxRJUEoHi

— CNN Philippines (@cnnphilippines) March 4, 2022
Takas for Leni
You can find all sorts of people at the rallies, even ones who left work early just to see a glimpse of the Vice President.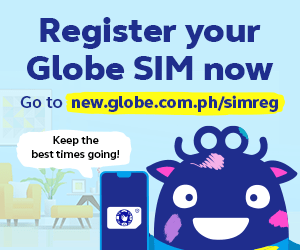 K-pop stans
Even K-pop stans got together to support "Leni Sunbaenim."
engenes for leni ++ ty to those people who let me borrow their placard coz they caught me taking a pic of it pic.twitter.com/XfHUYi2Gyn

— krys is busy ☽ (@hoonsstellar) March 4, 2022
Fans of K-pop acts Enhyphen, Blackpink, Twice, and BTS joined the sea of pink to raise their own placards.
thank you po sa nakapagvid and of course thank you vp leni for reading my placard! you made me feel special today, leni sunbaenim! 💗🍭#ManilaForLeni#ManilaIsPink#OncesForLeni https://t.co/o5ywZVREDn pic.twitter.com/nKv7FBlJSE

— dom (@DandreuzB) March 2, 2022
Different groups for Leni
found my people!!!!! 💗#800KMinusOne#CaviteIsPink pic.twitter.com/5wFW1ZlLJc

— makoy #LLL🌹 (@mangtonmas) March 4, 2022
People from all walks of life came to support the Vice President. Placards that read "Mga may gout for Leni" and "Mga pandak for Leni" were even seen in one rally.
The inside jokes
After the CNN Philippines 2022 Presidential Debate where VP Leni had to enumerate in 90 seconds a list of her office's pandemic response efforts, her supporters joked that she could be a rapper.
LOOK: Robredo's Manila Kakampinks came here with handmade posters with witty slogans. There's even a poster with "Lenicki Minaj," in reference to Robredo's debate performance where she "rapped" her pandemic response. READ: https://t.co/xSG9Ql8hz2 pic.twitter.com/6t0jU5f9wy

— Mara Cepeda (@maracepeda) March 2, 2022
LeNicki Minaj, anyone?
#IliganonsForLeni #IITiansForLeni pic.twitter.com/XSMTe1vOKF

— kayla🎀 (@cambamikay) February 22, 2022
Peep that Squid Game meme.
The hugot placards
Hugoteros and hugoteras won't pass up the chance to make their own creative placards too:
Hi, ako nga pala 'yung sinayang mo.
Prayer reveal!
Remember Angelica Panganiban's hugot video?
Unexpected supporters
There were also placards that mention other candidates. Back in Sampaloc, VP Leni read one that said 'Kamag-anak ng Isko supporter for Leni.' There's also one pictured above that says 'Anak ng BBM for Leni.' Maybe this is what they call unity.
VP Leni reading funny placards
here's a compilation of VP Leni reading placards in Sampaloc, Manila to make your day better 😂💗#ManilaForLeni#DistritoKwatRobredo pic.twitter.com/bzfPoZXCSL

— k (@aintktln) March 2, 2022
And if you think VP Leni doesn't notice all the creative and hilarious placards, you're wrong. She has a quick segment during her program where she attempts to read each one she could see from the stage. "'Mabuti pa ang temperature may degree, sana all'. Kayo ah. Sila po ang may sabi niyan, hindi ako, nagbabasa lang ako," reads the Vice President. Some of the placards are cheeky but VP Leni takes it in stride and jokes with the crowd.
What are the funniest placards for VP Leni Robredo that you've seen? Share it with us in the comments section!
Check us out on Facebook, Instagram, Twitter, TikTok and YouTube, to be the first to know about the latest news and coolest trends!