Do you enjoy soft sandy beaches or scenic mountain views? Have the best of both worlds when you visit the islands of Central Visayas! Nestled right in the middle of the Philippine archipelago, the four provinces of Cebu, Bohol, Negros Oriental, and Siquijor have a lot to offer to local and international tourists. Here are 8 reasons why Central Visayas is a destination that's worth exploring.
1. Open Travel Destinations
Traveling to Central Visayas is gradually going back to normal. Now, fully vaccinated travelers in the four islands just have to present their vaccination card and valid ID.

See the award-winning Mactan Cebu International Airport as it greets you at the start of your trip when you arrive in Cebu (via GMR Megawide Cebu Airport Corp.)
Touch down at the region's new & cozy airports, just like Bohol Panglao International Airport (via Department of Tourism)
2. Safer trips with low COVID Cases
The region has administered a total of 7.2 million vaccine doses as of January 2022. The medical frontliners have achieved a 100% vaccination rate while 98% of tourism workers have been vaccinated. Safety protocols are being followed and everyone is required to wear a mask at all times and to practice social distancing.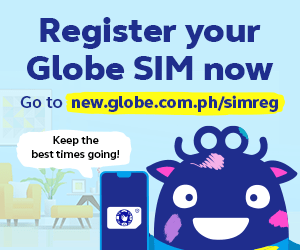 3. Cool Mountain Resorts
Imagine waking up to a scenic sunrise view or ending the day with a picturesque glimpse of the sunset. Take your adventures higher to the mountains! See natural landscapes by day and cityscape lights or the stars by night in the panoramic accommodations in Cebu and Bohol. If you're into adrenaline, there are peaks & trails that are great for a hike in Negros Oriental and Siquijor, too!
See breathtaking views when you stay in highland resorts along the Cebu TCH [Transcentral Highway] (via Department of Tourism)

Stay cool and get an overlooking view at the top of the mountain resorts in Valencia, Negros Oriental (via Tierra Alta Resort)
4. Beaches and Dive Spots
Whether you're with a barkada looking for your next getaway or a family planning a tropical vacation, the islands of Central Visayas have got you covered! Take a refreshing dip and go diving to explore colorful corals & rich marine life under the deep blue waters. It's a paradise with more than 50 beaches around the region. Don't forget your sunblock!
Swim and dive with turtles or enjoy the tropical beach in Apo Island, Negros Oriental (via Wikimedia Commons); Dive into the cool blue waters and catch the Sardine Run in Moalboal, Cebu (via Wikimedia Commons)
Delectable Local Cuisine
Go on a gastronomic adventure and discover new flavors while you travel. Bite into crunchy Lechon and Chicharon in Cebu, taste the seafood Kare-Kare (fish and crab in peanut sauce) found in Bohol, and indulge in sweet desserts like Silvanas & Sans Rival in Negros Oriental. The region is filled with restaurants that are home to delicacies and specialties that you definitely have to try when in Central Visayas.

Taste crispy and delicious Chicharon in Carcar, Cebu (via Department of Tourism);
If you're into desserts, the famous Silvanas in Dumaguete City, Negros Oriental should be on your list of sweets to try while in Central Visayas! (via Silvanas Dumaguete)
6. Shopping
Take a 'pasalubong' (souvenir) home with you to make your trip more memorable! The region definitely has many gift options to choose from. Get a pack of dried mangoes in Cebu, the Kalamay in Bohol, or Sans Rival from Dumaguete for your loved ones. You can also find 'Hablon' woven cloth in Argao, Cebu, then head over to Siquijor for some love potions.
Shopping around Central Visayas is easy with big retail malls around town such as Ayala Malls, SM Malls, Gaisano Malls, and Robinsons Malls. Don't forget to check out the Philippine Department of Trade & Industry's "Go Lokal" booths — it's a one-stop shop for local souvenirs. They are available in select malls, featuring tasty local delicacies and hand-made items.

Get your very own unique handloom woven cloth from Argao, Cebu (via Pxhere)

Siquijor practice traditional healing and they have various herbs, potions, and lucky charms in their culture. Get a love potion as a fun souvenir for your friends! (via Department of Tourism)
7. Rich Arts, Culture, and Heritage
Did you know one of UNESCO's world-class creative cities of design is located right in the Heart of Cebu? If you enjoy film, music, literature, and art — you'll enjoy the vibrant culture in Cebu City. Bojo in Aloguinsan, Cebu is recognized as one of the World's Best Tourism Villages this 2021 and is also home to the 'Bojo River Cruise', an award-winning destination.
Experience the different cultural festivals and community events as each province has many to choose from in Central Visayas. If you're into learning and discovery, the region is packed with landmarks every history buff must visit. From the old churches and battle sites in Bohol and Siquijor to the ancestral houses and centuries-old universities in Cebu & Negros Oriental — there's a lot of historical landmarks spread throughout Central Visayas you can't miss!
Experience serenity & beauty when you take a paddleboat ride along Bojo River, an ecotourism destination found in Aloguinsan, Cebu (via Wikimedia Commons)

Enjoy a day of culture and learning at the National Museum in Tagbilaran City, Bohol (via Department of Tourism)
8. Pilgrimage Tours
With the Philippines recently celebrating its 500 years of Christianity this year, there are various local religious sites perfect for gathering faith and worship in Central Visayas. Admire the architecture of century-old churches in Bohol and visit solemn cathedrals in Cebu. The region is filled with places of pilgrimage for devotees to tour around.
Visit the Santo Nino Cathedral in Cebu City and other old churches around Central Visayas (via Wikimedia Commons)
Get a scenic view when you tour around Simala Shrine in Sibonga, Cebu. It is known to be one of the most beautiful churches in the region and is a solemn place to reflect and pray (via Wikimedia Commons)
Founded in 1596, visit the region's oldest Roman Catholic church, Baclayon Church in Bohol (via Department of Tourism)
What are you waiting for? Book your trips now!