While we enjoy far-fetched K-dramas where the poor girl meets rich CEO who's willing to move heaven and earth just to be with her, sometimes we want something more relatable. Something that would show what it's like to live an ordinary life as an ordinary citizen going through mundane experiences. Basically, something that reflects our own lives. It's a good thing South Korea hasn't disappointed on that front. Check out these slice-of-life K-dramas on growing up and growing old, keeping friendships, discovering romance, navigating a career, and everything in between.
Thirty-Nine
Cast: Son Ye-Jin, Jeon Mi-Do, Kim Ji-Hyun
Thirty-Nine follows a trio of 39-year-old female friends as they navigate friendship, career, romance, and everything life has to offer. Their friendship weathers through the good and the bad, which makes for a lighthearted drama interspersed with heartbreaking moments. After all, life doesn't always turn out the way you expect it to. Thirty-Nine is a must-watch for anyone who loves a good slice-of-life drama headlined by three of South Korea's best actresses. Watch it on Netflix.
Hello, My Twenties (Age of Youth)
Cast: Park Hye-su, Han Seung-yeon, Han Seung-yeon, Park Eun-bin, Ryu Hwa-young
If there's a series about 39-year-old ladies there's also a K-drama about the twentysomethings. Hello, My Twenties (a.k.a. Age of Youth) is a coming-of-age drama about five female college students who become housemates. As the year goes by, they get to know each other better and get busy with reaching their dreams (and talking about boys). This K-drama was such a hit that it got renewed for a second season. If you're in college or simply struggling through your twenties, this drama might just make you appreciate your journey (and the friends you have) even more. Watch it on Netflix.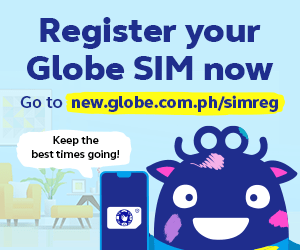 Cast: Lee Hye-ri, Ryu Jun-yeol, Go Kyung-pyo, Park Bo-gum, Lee Dong-hwi
It wouldn't be a complete list on K-dramas about growing up if the OG classic Reply 1988 isn't included in it. There's never a shortage of words to describe how much of a masterpiece this 20-episode drama is. It's one of the most beloved K-drama of all time. It will hit you with nostalgia remembering your childhood days running around streets with your friends, having a crush for the first time, and the pains of heartbreak. But it's not only focused on these teenagers, but it also gives us a glimpse into the lives of their parents — the challenges of domestic life, raising kids, and losing a partner. Watch Reply 1988 on Netflix.
8 Nostalgic K-Dramas To Watch If You're Enjoying 'Twenty Five Twenty One'
8 Nostalgic K-Dramas To Watch If You're Enjoying 'Twenty Five Twenty One'
Andy Flores | Mar 01, 2022
The Best Moment to Quit Your Job
Cast: Go Won-hee, Lee Chung-ah, Jei, Jung Yeon-joo, Kim Ji-eun
The title of this drama alone speaks to the soul. It follows four friends on their first jobs fresh out of college and an honest portrayal of what that's like. There are the ups and downs in life such as shifting careers, strained family relationships, and, of course, romantic endeavors that may or may not end well. But at the end of it all, the characters realize that even though they've gone through some things, life is well worth living.
Be Melodramatic
Cast: Chun Woo-hee, Jeon Yeo-been, Han Ji-eun, Ahn Jae-hong, Gong Myung
If you love dry humor and headstrong characters, Be Melodramatic is your next K-drama binge. It's about three 30-year-old friends who work in the entertainment industry as a writer, director, and marketing team leader. They have different points of view when it comes to romance. One lost her fiance to cancer, one just go out of a 7-year relationship, and another is a single mother. Nonetheless, they follow their dreams and make the best out of their careers. Watch it on Netflix.
Misaeng: Incomplete Life
Cast: Im Si-wan, Kang So-ra, Kang Ha-neul, Kang Ha-neul
Misaeng is based on a webtoon series of the same name written. The K-drama gets into the nitty-gritty of the realities of what it's like to be a working adult, specifically when you aren't passionate about your job. It shows the exhaustion and the endless running after your dream. In this case, the main character grew up wanting to be a professional baduk player but had to forfeit his dreams to be an intern at a trading company. Corporate employees, this one's for you. Watch it on Netflix.
Dear My Friends
Cast: Go Hyun-jung, Kim Hye-ja, Na Moon-hee, Go Doo-shim
If there are K-dramas about friends in their 20s and 40s, there's also one about friends in their twilight years. Dear My Friends is a heartfelt drama that might just make you cry. It's about a group of senior citizens who share their life stories with a translator, hoping she'll write a novel about them. They look back at their adventures and misadventures, sharing heartfelt moments of love and family. Watch it on Netflix.
Hospital Playlist
Cast: Jo Jung-suk, Yoo Yeon-seok, Jung Kyung-ho, Kim Dae-myung, Jeon Mi-do
Hospital Playlist is one of the slice-of-life K-dramas you need to watch at least once in your life. Five doctors in their 40s have been friends since medical school. Now they work in different departments at the same hospital. The story revolves around their adventures in career, music, and relationship. It also doesn't hurt that the cast has perfect chemistry and the drama is comedy gold. And if you can't have enough of the five friends, you'll be glad to know there are two seasons of Hospital Playlist. Watch it on Netflix.
Tell us your favorite slice-of-life K-dramas in the comments section below!
Check us out on Facebook, Instagram, Twitter, TikTok and YouTube, to be the first to know about the latest news and coolest trends!