With tropical storms bearing down upon us, we're facing more and more days of sporadic power interruptions and even lengthy blackouts. And even if the rain would usually supposedly make temperatures cooler, it doesn't last long. We're still experiencing unbearable heat, especially when we're not able to use our trusty electric fans and airconditioners when the electricity goes out. That's why it's good to have a rechargeable fan with LED lights, so you can be ready for any brownout days ahead. Here's where you can get your own.
Akari

This 8-inch rechargeable fan is perfect on tabletops so you could get that air directly straight to your face. Get it here for PHP 1,800.
Firefly

Put your fan up on the wall like this so that it can cover a bigger area and let you see more of the room when the power goes out. Get it here for PHP 3,200.
Why We're Cursed with Rotational Brownouts This Week (And How to Prepare for Them)
Why We're Cursed with Rotational Brownouts This Week (And How to Prepare for Them)
Kyzia Maramara | Jun 03, 2021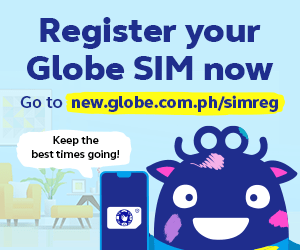 Omni

Omni's 14-inch fan can be recharged through a cable, and you can use it while it's still charging — or even when you're charging your phone through its power bank feature. It has a small ring light at the fan's dock. Get it here for PHP 2,400.
Iwata

This tiny fan from Iwata can be conveniently clipped anywhere you want to put it. It might be small, but the 360-degree rotation feature lets it cover a larger area. And since it's small, you could just about bring it anywhere and use it as a sort of flashlight. Get it here for PHP 795.
Thunlit
Aside from having three-speed variables, this Thunlit fan can also store water and ice to help the wind temperature drop quickly, so you can get cooler faster. You can also monitor the wind speed, battery capacity, and charging status through its smart display. Get it here for PHP 1,200.
Tough Mama

This 8-inch fan from Tough Mama might be smaller than most, but its additional features all the more make up for its size. It has a LED light, rechargeable batteries, and an FM/AM radio that can be your news source during stormy days. Get it here for PHP 2,879.
Kuku
You can choose from 12-, 14, and 16-inch diameters for Kuku's fan, which also has three speed variables. It also features a LED light for brownout days, and it can be recharged with a solar panel when the sun's high out. Get it here for a starting price of PHP 2,999.
Yeelite

Here's a larger version of a rechargeable fan you can power up with a solar panel. This 16-inch fan from Yeelite is 120-cm tall, so it's perfect for common rooms like the living and dining rooms. Get it here for PHP 3,999.
Follow us on Facebook, Twitter, Instagram, and Youtube for the l8est entertaining, useful, and informative lists.