Mercury is in retrograde until June 22. Is it a mere coincidence that we're cursed with rotational brownouts in the stifling Metro heat? In case you missed it (or you're part of the lucky unaffected ones), there's an ongoing scheduled rotational brownout happening until June 7 (fingers crossed it doesn't extend). Brownouts during summer are the worst but we have to get through it. What are these rotational brownouts anyway and why are they happening?
First of all, what is a brownout?
A brownout happens when the flow of electricity is intentionally or unintentionally reduced in certain areas. It could be caused by high electricity demand or even severe weather. Electric companies cause intentional brownouts to reduce the load in their power supply system (as you will see later).
Brownouts, named after the sudden dimming of lighting, can last from minutes to hours depending on the provider. The worst thing that can happen to a brownout is that it escalates into a blackout, a complete shutdown of power over large areas. Regardless, no one wants their electricity cut off.
Rotational brownouts for the first week of June
Meralco announced on Wednesday, June 2, that they will be conducting rotational brownouts in some areas of the Luzon Grid. A rotational brownout happens when electricity in certain areas is cut off at specific times due to a power shortage. Supply is so low that parts of Luzon are placed under Yellow and Red alert statuses which mean low to insufficient electricity supply.
Should Inverter ACs Be On 24/7? Here's What *Might* Happen If You Try It
Should Inverter ACs Be On 24/7? Here's What *Might* Happen If You Try It
Kyzia Maramara | May 28, 2021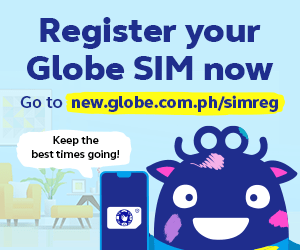 Manual Load Dropping
These rotational brownouts are also called manual load dropping. Regardless of what it's called, both just prove that local energy companies are yet to improve their electric grids and increase power supply. Here's a video from Meralco explaining what manual load dropping and rotational brownouts mean:
Schedules to watch out for
Meralco's rotational brownout will affect areas in Bulacan, Cavite, Rizal, Laguna, Pampanga, a huge portion of Metro Manila, and other nearby provinces for the first week of June. Those in Yellow Alert areas will experience brownouts from 8 am to 9 am and 5 pm to 6 pm while zones under Red Alert will have brownouts from 9 am to 5 pm and 6 pm to 11 pm.
The National Grid Corp. of the Philippines (NGCP) did say that the tentative schedule for rotational brownouts can change or get canceled depending on their system's improvement. You can check out the rotational brownout schedules on Meralco's official Facebook page.
Here's a list of areas that will be affected based on their June 2 schedule:
Between 9 am to 11 am
Bulacan
Angat: Encanto, Paltok, San Roque, Santa Cruz and Taboc
Balagtas: Pulong Gubat
Bocaue: Batia, Tambobong and Turo
Bustos: Malawak
Pandi: Bagong barrio, Cacarong Bata, Cacarong Matanda, Cupang, Pinagkuartelan, Poblacion, Real de Cacarong, Siling Bata, Siling Matanda, Baka-Bakahan, Bunsuran 1, Bunsuran 2, Bunsuran 3, Malibong Bata, Malibong Matanda, Mapulang Lupa, Masuso and San Roque
San Jose del Monte City: Gaya-gaya
Santa Maria: Lalakhan, Manggahan, Santa Clara and Santa Cruz
Cavite
Amadeo: Halang
Dasmarinas City: Langkaan I, Dasmariñas City Proper, Langkaan I, Langkaan II, Sampaloc I and San Agustin I
General Trias City: Pasong Kawayan 1, Pasong Kawayan 2, Alingaro, Buenavista I, Buenavista II, Buenavista III, Javalera, Manggahan, Panungyanan, San Francisco and Tapia
Silang: Biluso
Tanza: Bagtas, Biga, Bunga, Daang Amaya 1, Mulawin, Paradahan 1, Paradahan 2, Punta 1, Punta 2, Sanja Mayor, Santol, Tanauan and Tres Cruses
Trece Martirez City: Aguado, Cabuco, De ocampo, Gregorio, Hugo Perez, Lapidario, Luciano and San Agustin
Metro Manila
Caloocan City: Bagong silang, Bagong Silang – Kaliwa, Bagong Silang – Kanan, Bagumbong and Camarin
Marikina City: Barangka, Concepcion I, Jesus De La Peña, Nangka, Sto. Niño, Tañong
Laguna
Cabuyao: Baclaran, Banaybanay, Banlic, Gulod, Mamatid, Marinig, Pulo and San isidro
Calamba: Banlic, Looc, Paciano Rizal, San Cristobal, Uwisan, Barandal, Batino, Canlubang, Hornalan, Laguerta, Majada Loob, Majada Out, Mayapa, Palo-Alto and Sirang Lupa
Los Baños: Batong Malake, Maahas, Putho-Tuntungin and San Antonio
Sta. Rosa: Don Jose
Rizal
Cainta: San Isidro and San Juan
Rodriguez (Montalban): Balite, Burgos, Geronimo, Manggahan, Rosario, San Isidro, San Jose and San Rafael
San Mateo: Ampid I, Banaba, Dulong Bayan I, Dulong Bayan II, Guinayang, Guitnang Bayan I, Guitnang Bayan II, Malanday, Maly and Sta. Ana
Taytay: Dolores, San Isidro, San Juan and Sta. Ana
Between 11 am to 1 pm:
Cavite Province
Dasmarinas City: Sampaloc II, Sampaloc I and Paliparan II
Gen. M. Alvarez: Francisco De Castro, Francisco Reyes, Gregoria De Jesus, Nicolasa Virata (San Jose), San Jose and Tiniente Tiago
Silang: Adlas, Biga I, Biga II, Biluso, Bucal, Lalaan II, Maguyam, Sabutan, San Vicente II and Silang Town Proper
Laguna Province
Biñan City: Biñan (Town Proper), Canlalay, Dela Paz, San Antonio, San Francisco, San Jose, San Vicente, Sto. Domingo  and Sto. Tomas
San Pedro City: Landayan, Nueva, Bagong Silang, Estrella, Langgam, Laram, Magsaysay, Narra, Riverside, San Antonio, San Vicente, United Bayanihan, and United Better Living
Metro Manila
Caloocan City: Deparo, Bagumbong and Camarin
Manila City: Ermita, Malate and Paco
Pasig City: Manggahan, N. Aquino Pilot Com (Napico), Rosario, San Antonio, Sta. Lucia and Ugong
Quezon City: Gulod/Novaliches, Novaliches Proper, Sta. Monica, Bagbag, San Bartolome, Kaligayahan/Novaliches, Nagkaisang Nayon and Novaliches Proper
Rizal Province
Cainta: Sto Domingo, San Andres  and San Juan
Quezon Province
Lucena City: Gulang-Gulang
Tayabas: Lita, Mateuna, Nangka Ibaba, Tayabas, Tongko  and Wakas
Between 1 pm to 3 pm
Bulacan
Meycauayan: Bancal, Banga, Bayugo, Calvario, Hulo, Longos, Poblacion, Saluysoy, St. Francis and Zamora
San Rafael: Banca Banca, Capihan, Cruz Na Daan, Dagat-Dagatan, Maguinao, Pansumaloc, Pulong Bayabas, San, Agustin and San Roque
Laguna
Biñan City: San Francisco
San Pedro City: Calendola, Magsaysay, Narra, Sampaguita, San Antonio, San Pedro and San Vicente
Sta. Rosa: Pulong Sta Cruz
Metro Manila
Makati City: Pio Del Pilar, San Antonio and San Lorenzo
Parañaque: Baclaran
Pasay City: Central Business Park Island A, CCP Complex and Metropolitan Park
Pasig City: Kapitolyo, Oranbo, San Antonio, Ugong and Bagong Ilog
Valenzuela: Dalandanan, Malanday, Malinta, Rincon and Veinte Reales
Pampanga
Candaba: Bahay Pare, Dulong Ilog, Paligue, Pangclara, Pulong Gubat, Pulong Palazan, Vizal San Pablo, Vizal Sto Niño and Vizal Sto. Cristo
Between 2 pm to 4 pm
Cavite
Bacoor City: Bacoor City Proper
Carmona: Carmona Town Proper
Dasmariñas City: Salitran I
Gen. M. Alvarez: Aldiano Olaes, Francisco De Castro and Gregoria De Jesus
Imus City: Alapan II-A, Anabu I-A, Anabu I-B, Anabu I-C, Anabu I-D, Anabu I-E, Anabu I-F, Anabu I-G, Anabu II-A, Anabu II-B, Anabu II-C, Anabu II-D, Anabu II-E, Anabu II-F, Imus City Proper, Malagasang I-E, Malagasang I-F, Malagasang I-G, Malagasang II-A, Malagasang II-B, Malagasang II-C, Malagasang II-D, Malagasang II-G, Medicion II-A and Pasong Buaya I
Metro Manila
Las Piñas City: Pulanglupa II
Makati City: Bel-Air, Poblacion, Forbes Park, San Lorenzo, Guadalupe Viejo, Cembo, East Rembo, Fort Bonifacio and West Rembo
Mandaluyong City: Addition Hills, Highway Hills, Mauway, Pleasant Hills, Wack-Wack Greenhills East and Buayang Bato
Manila City: Sampaloc, Sta. Mesa, Ermita and Malate
Muntinlupa City: Alabang, Cupang, New Alabang Vill, Sucat, Bayanan, Poblacion and Putatan
Paranaque: Marcelo Green, Bf Homes, Marcelo Green Vil, San Antonio, San Isidro, Baclaran and Tambo
Pasay City: Caa/Bat H. Area-Pildera II and Central Business Park Island A
Pasig City: Ugong, San Antonio, Dela Paz, Manggahan, Santolan, Kapitolyo and Bagong Ilog
Quezon City: Horseshoe, Kaunlaran/Cubao, Valencia, Mariana/Damayan Lagi, Tatalon, Lourdes, Sta. Teresita, Don Manuel, Doña Aurora, Doña Josefa, Tatalon, Sto. Domingo (Matalahib), San Isidro (Galas), Bagumbayan, Libis, Ramon Magsaysay, Bungad, Veterans Village, Bahay Toro, Katipunan and San Antonio
Taguig City: Fort Bonifacio and Socorro
Rizal
Angono: Mahabang Parang
Antipolo City: Beverly Hills, Dalig, Dela Paz, San Jose, San Roque, Sta. Cruz, Cupang, Mambugan and Mayamot
Binangonan: Tayuman
Taytay: Dolores and San Isidro
Teresa: Dulumbayan
Between 3 pm to 5 pm
Bulacan
Marilao: Loma De Gato
Meycauayan: Bahay Pare, Camalig, Pajo, Pantoc and Perez
Cavite
Amadeo: Bucal, Maitim I, Maymangga, Minantok Kanluran and Minantok Silangan
Silang: Balite I, Balite II, Bucal, Buho, Lalaan I, Lalaan II, Malabag, Mataas Na Burol, Paligawan, Santol and Toledo
Laguna
Liliw: Mojon
Magdalena: Alipit, Bagong Bayan (Bagumbayan), Bubukal, Calios, Labuin, Malinao, Oogong, Patimbao, San Jose, San Juan, Sta. Cruz, Sto. Angel Central and Sto. Angel Sur
Metro Manila
Caloocan City: Sta. Quiteria, Bagumbong and Camarin
Makati City: San Lorenzo
Malabon: Baritan, Catmon, Concepcion, Ibaba, Muzon, Niugan, Tonsuya, Tugatog and Potrero
Navotas: Daanghari, San Jose (Pob.), San Roque and Tangos
Pasig City: Bagong Ilog, Caniogan, Maybunga, Palatiw, Pinagbuhatan, Sagad and San Miguel
Valenzuela: Hen T. De Leon, Marulas, Parada and Pariancillo Villa
Rizal
You can also download the Meralco app (iOS, Android) to get direct updates about power restoration in your area.
It's not just happening in Metro Manila
The rotational brownouts and insufficient power supply aren't only happening in Metro Manila. Even electricity providers in other parts of Luzon are trying to balance their load — it's that bad. NGCP also announced that the following companies are likewise going to experience manual load dropping:
LUELCO (parts of La Union and Pangasinan)
QUEZELCO I (parts of Quezon)
CASURECO II (parts of Camarines Sur)
ISECO (parts of Ilocos Sur)
APEC (parts of Albay)
CAGELCO II (parts of Cagayan)
PELCO I (parts of Pampanga)
How to prepare for rotational brownouts
If there's anything positive about rotational brownouts it's that you know they're happening so you get to prepare. Meralco did assure everyone that the brownouts will last for 2 hours maximum. Here are things you should do before your scheduled summer brownout:
Charge all your electronic devices beforehand
Invest in battery-operated mini electric fans
Cool air falls so consider staying at the lowest level of your home
Freeze ice and keep it in coolers so you still get cold beverages and you can also keep your food cold
Try freezing damp hand towels so when it gets too hot, you can take them out and cool your body
Drink plenty of water
Wear light clothing
Keep an emergency first-aid kit in your home
Can brownouts damage your electronic devices?
Yes. Inconsistent voltage can damage your devices especially mobile phones, computers, and TVs. When the power suddenly comes back on, these might not be able to regulate the power they receive. It's better if you unplug all your devices including appliances like washing machines and microwaves, and plug them in once electricity is stabilized.
Energy-saving tips to practice
We can do our part in avoiding rotational brownouts by conserving energy. Meralco encouraged their customers to be mindful of their electric consumption to prevent Yellow and Red Alerts in the power supply. Here are a few things you can do:
Avoid frequently opening refrigerators if you don't need to
Regularly clean electric fan blades and aircon vents
Unplug appliances you're not using
Replace traditional bulbs and appliances with LED
Stick to a work schedule so you won't work well into the night
Not only will you be helping reduce rotational brownouts, you'll also keep your electricity bill from surging.
To get updates on rotational brownout schedules, visit Meralco's official website and follow them on Facebook or Twitter.
Check us out on Facebook and Instagram and be the first to know about the latest news and coolest trends!