Released on Christmas Day, Bridgerton, a period drama about London's high society in the 1800s, has been on Netflix's trending page over the past weeks. And one of its actors, in particular, has piqued the interest of the internet. He's intelligent, charming, and sexy – there's no wonder why all the debutantes during the social season wanted to get their hands on the duke. In case you've been captivated by the duke's charms as well, here are things to know about the person who plays the character, Regé-Jean Page:
Here's how to properly pronounce his name
PSA: Regé as in reggae, Jean as in Wyclef, Page as in… um 📙 I guess? 🤔 https://t.co/v3Tu8nwfrU

— Regé-Jean Page (@regejean) May 17, 2017
You've probably been intimidated to say his name because of the spellings that you just resort to calling him the Duke of Hasting or Simon Basset when telling your friends about your new obsession. Fret not, Rege has taken it to Twitter to share how to properly pronounce his name. "Regé" is pronounced the same as "reggae" and "Jean" has the same pronunciation as Jean Valjean, and "Page" is well, like he wrote in the tweet, the page you find in books. Want to practice it? Here's an audio clip to guide you.
He'll be 31 this year
View this post on Instagram
Though his exact birthday hasn't been revealed yet (your astrological matches will have to wait), Regé was born in 1990; he's turning 31 this year. According to the books, Simon Basset was born in 1784, which makes him 29 in London's 1813 social season. His actual age isn't too far from his character!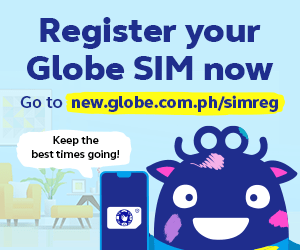 It's not his first time working with Shonda Rhimes
Shondaland productions have given birth to some of the most popular television dramas we've loved over the years like Grey's Anatomy, How to Get Away with Murder, and Scandal. Regé is actually a Shondaland alum, after taking one of the roles in the 2018 legal drama, For the People. He was one of the six new lawyers who began working in one of America's most prestigious courts, the United States District Court for the Southern District of New York.
Regé isn't fond of sharing his acting process
"You walk out in someone else's shoes, and I like to do that quite literally. The first thing I do on a job is ask for the shoes or the boots so I can walk around them at home while I'm working and build from the ground up."@whowhatwear https://t.co/CWzuELtrS8#Bridgerton pic.twitter.com/qwpyTc3Ysg

— Regé-Jean Page (@regejean) January 7, 2021
Regé was definitely successful in making all of us swoon over his character in Bridgerton but he isn't a fan of sharing his acting process. According to him, it takes the magic away the same way a magician never reveals the secrets to his tricks. But he gave a little insight into his craft. In an interview with Who What Wear, he shared that his first preparation for the role was to read the books. He also spent a lot of time talking to the wardrobe department. According to him, there's a lot to learn about a character when you understand the clothes they're wearing.
Impressed by the Acting in 'Bridgerton'? Here's Where You Can Watch More of the Cast
Impressed by the Acting in 'Bridgerton'? Here's Where You Can Watch More of the Cast
Ina Louise Manto | Jan 21, 2021
He spent his childhood in South Africa
View this post on Instagram
Regé's mother was a nurse in Zimbabwe while his father was a preacher from London. He was born in London but moved to Zimbabwe as a toddler until he was 14. In an interview, he also said that his family was spread out around the globe, with relatives living in Australia, Sweden, South Africa, Florida, and Grenada.
He can sing
Just when you thought his charms are enough to make you swoon, wait until you hear him sing. In fact, Regé is in a musical duo with his brother called TUNYA. According to their website, the siblings have been written and featured in different bands since they were teens. Check out this song which they independently produced with award-winning director Lanre Malaolu, which is a missive from the broken hearts of young black men.
He was in Mortal Engines (2018)
Just in case you want to see what it's like for Regé to have long braided hair, you'll get a glimpse of it when you watch the 2018 film Mortal Engines starring Robert Sheehan (The Umbrella Academy), Hera Hilmarsdóttir, and Hugo Weaving. Regé plays Captain Khora in the film, the commander of the gunship Mokele Mbembe.
He was in a Harry Potter movie
You might want to rewatch Harry Potter and the Deathly Hallows Part 1 to get a glimpse of his brief appearance in the popular movie series. Though he wasn't credited for it, he appeared at Fleur and Bill's wedding at the beginning of the film. Catch him at 3:59-4:03 in the clip above!
What was your favorite Simon Basset scene in Bridgerton? Tell us below!