Ever wondered what it was like to be a part of London's high society in the 19th century? Though Shondaland's Bridgerton may not be the most accurate portrayal of the time, it's full of the scandals and lavish evening parties that make Regency dramas amazing watches. Though released during the holidays, Bridgerton remains in the Top 10 Netflix shows in 76 countries has been shown in over 63 million homes – the hype is truly real with this one.
If you still can't enough of the show, here are some fun facts to get you even more hooked.
(Warning: mild spoilers ahead.)
The show is based on a novel
View this post on Instagram
Bridgerton is produced by award-winning writer and producer Shonda Rhimes, who is also behind iconic series like Grey's Anatomy and How to Get Away with Murder — so it's no wonder why the show became a global hit. The show is actually based on a novel published in 2000, The Duke and I, by Julia Quinn. In fact, the author stayed in touch with Netflix as a consultant for the show and supported the producers, who took plenty of creative liberties in its television adaptation.
The Duke and I is the first book in the Bridgerton Series. The series' eighth and last book was released in 2006.
It's far from being historically accurate
View this post on Instagram
When watching period dramas, we expect them to be historically accurate; but Bridgerton is far from that. Perhaps one of the reasons why the show is well-beloved is because the audience can see themselves in it — there's plenty of diversity. This isn't something you'll see if it were to be historically accurate, and the same thing goes with the cast's costumes, as the costume designers created outfits that cater to the modern audience.
Though most of Bridgerton is a work of fiction, Queen Charlotte is a real historical figure. After marrying King George III in 1761 at 17 years old, she became England and Ireland's first queen that's a person of color.
Travel Back to Time and Learn About Korea's History with these Period K-Dramas
Travel Back to Time and Learn About Korea's History with these Period K-Dramas
Ina Louise Manto | Dec 05, 2020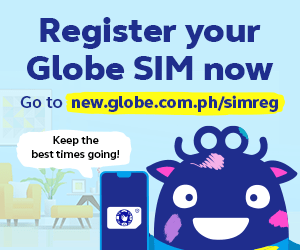 Julie Andrews narrated the show
The show is narrated by a character called Lady Whistledown, a spunky writer who knew of all the gossip, scandals, rumors, and everything in between involved in the lives of London's high society. Lady Whistledown's identity wasn't revealed until the show's last scene, but the voice we heard throughout the show is none other than Mary Poppins herself, Julie Andrews. She was actually the first actor who was cast in the show!
The intimate scenes are heavily choreographed
View this post on Instagram
We can't deny the fact that Daphne Bridgerton and Simon Basset's chemistry in the show got us hooked, and their intimate scenes were on another level. In an interview, producer Chris Van Dusen shared the actors worked closely with an intimacy coordinator, which means that all the intimate scenes, down to the tiniest details of where the hands should be placed, are all heavily choreographed. This is also an initiative to make the actors feel more comfortable while shooting, which gave us intense AF scenes. The cast definitely pulled it off — everything looked so real!
Daphne had 93 dresses in the season
View this post on Instagram
Bridgerton is set in London's Regency era in 1813, which meant that we would see lavish outfits worn by the men and women in high society. No wonder why Madame Delacroix always had her hands full! Described as the season's finest young lady by Queen Charlotte, we saw Daphne Bridgerton dressed in the most beautiful dresses and gowns, which proved her worthy of the Queen's praise. In an interview with Glamour, actress Phoebe Dynevor shared that she alone had 93 dresses in the season, which were all made from scratch and hand-embroidered by six different designers.
And that's just for one actress. The rest of the cast wore 7,500 pieces of clothing, which took 238 people five months to produce… all for one season.
The filming of the show was interrupted by the Queen

No, this isn't Queen Charlotte in the show but the actual Queen of England, Queen Elizabeth. You may remember one of the scenes where Daphne and Simon pleaded with the queen to have a marriage license approved; it was actually filmed under time constraints. It turns out that Queen Elizabeth needed the filming location, the Lancaster House in London, to host an event. Too unreal!
You've probably heard familiar songs
You would expect shows and films filmed in this time period to play famous classical music composed by the likes of Mozart, Beethoven, or Chopin, but Bridgerton showed otherwise. A string quartet was always present in balls and soirees in the show, and you probably had to replay the scenes to check if you were hearing the music right.  Melodic covers of pop songs were used, like Taylor Swift's "Wildest Dreams", Ariana Grande's "Thank U, Next", and Maroon 5's "Girls Like You". No, your ears weren't tripping!
Here's Every Taylor Swift Album, Ranked
Here's Every Taylor Swift Album, Ranked
Meryl Medel | Aug 06, 2020
The second season will probably focus on Anthony Bridgerton
View this post on Instagram
If the show would be renewed for a second season, the show would most like follow the story of the viscount and the Bridgerton family's firstborn, Anthony. The second novel, The Viscount Who Loved Me, is set in 1814 or London's next social season. Will we still see glimpses of the duke and duchess' life as they start their family?
Netflix Is Releasing Films Every Week This 2021 — Here Are the Best Ones to Watch Out For
Netflix Is Releasing Films Every Week This 2021 — Here Are the Best Ones to Watch Out For
Kyzia Maramara | Jan 16, 2021
What are some of your favorite scenes from Bridgerton? Share with us below!