Social media is powerful. Among other things, it shows you you're never truly alone. And we don't mean your assigned FBI agent looking at you through your gadget's camera as you read this. We mean that you're never alone with your experiences and feelings — there are literally millions of people out there who went/are going through the exact same thing. In fact, when it comes to the woes and rants of an overworked office employee *in this economy,* everyone is experiencing the same thing. Check out these tweets that will make you shed a tear or two from laughter or depression.
The emails
Everyone knows about those emails. It's either a client that doesn't know how to read and comprehend or that one annoying officemate who has never paid attention. Regardless, there's how you usually deal with it:
"As mentioned in my previous email.." pic.twitter.com/SRugzA2u3p

— Ken Sahashi (@KenSahashi_) June 16, 2021
Can also be translated as: "Basa basa rin 'pag may time."
Me The email trying to
find me well pic.twitter.com/3FNzhQpmOp

— Jai Cabajar (@jaicabajar) June 19, 2021
And what if it doesn't find me well? Will you pay for my therapy?
I hope this email doesn't find you. I hope you've escaped, that you're free.

— mexie co (@baby2o00) June 10, 2021
Iyak.
Doing it for the money
i'm stuck between "i need to save money" and "you only live once"

— Tɪᴀɴ (@Chrstn_dlcrzz) June 14, 2021
Raise your hand if you're a corporate slave.
I need vitamin Cᴬˢʰ

— eyde (@Eyde_Martz) June 11, 2021
Gotta work hard because you like expensive stuff, right?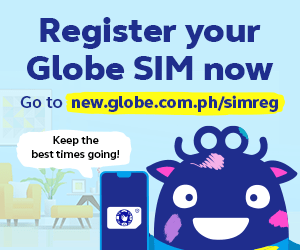 Daming pinapagawa
me whenever i am asked to do one (1) task pic.twitter.com/Pjcu2HeOo4

— Matt Ortile (@ortile) June 16, 2021
HNGGGGG gusto ko nalang maging halaman.
And when you finally decide to switch jobs
Recruiter: What are your salary expectations?

Candidate: What's the salary range for this role? pic.twitter.com/AiYcd7NouJ

— Shon ️‍ (@gayblackvet) June 14, 2021
That awkward interview.
Suko na ko mars
i do not want to have a career. i want to sit on the porch

— beks (@hollabekgrl) June 16, 2021
Sipping wine while watching the sunset through the kapit-bahay's rusty yero..
Controversial but I'd much rather never work again https://t.co/6XHXUywaSr

— (@indiespicee) June 10, 2021
Did they stutter?
Whenever you file that leave
— dinosaur (@dinoman_j) June 16, 2021
You keep saying you don't want to work but be guilty during paid vacations.
The new normal in Zoom meetings
i think about this tweet every single day pic.twitter.com/wTjvlmAzlj

— mal❆ (@dreamymoonchiId) June 16, 2021
RELATE.
Just leaving this tweet here
TOTOO TALAGA NA IF YOU SHOW PEOPLE THAT YOU'RE GREAT AT SOMETHING U WILL ONLY BE REWARDED W/ MORE WORK SO ANG ADVICE KO SA YOUNGER SELF KO AY DON'T DO YOUR BEST MAGING PATAPON KA NA LANG PARA WALA GAANO EXPECTATIONS SAYO HAHAHAHAHAJKHJDKF happy weekend!!!!!!!!!

— wary (@warysanchhh) June 25, 2021
Know your worth!
Check us out on Facebook and Instagram and be the first to know about the latest news and coolest trends!