If you do most of your online shopping on Lazada, you'd probably be pleased to know that you can buy food from some of your favorite restaurants on the online shopping platform as well. Some of them are offering e-vouchers, which will let you redeem dishes at a discounted price. Some of them let you buy frozen versions of your faves in bulk so you can enjoy them whenever you want. Here are some of our top picks for restaurants on Lazada.
Chowking

Our favorite fast-food Chinese restaurant is now on Lazada! Chowking offers its different dishes with amazing discounts. you'll be able to buy vouchers you can present at any Chowking store, with discounted prices that start from as low as Php 59. You can check out Chowking's amazing deals here. 
Din Tai Fung
Craving for dumplings? The popular Taiwanese restaurant Din Tai Fung is now on Lazada, offering some of their most beloved dishes in frozen packs that you can easily reheat and enjoy at the comforts of home. Check out Din Tai Fung's online offerings here.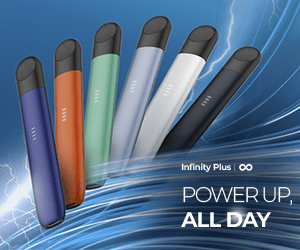 Ramen Nagi

Miss ramen? We got you covered! You can now order Ramen eVouchers on Lazada, which let you enjoy your fave ramen from as low as Php 600. Check out Ramen Nagi's deals here.
Army Navy

Want to get Army Navy's famous burritos and freedom fries at a discount? Head to the Lazada App, which let you purchase their dishes for as low as Php 85. Check them out here. 
Manam

If you're a fan of Manam's comfort Filipino food, we got good news for you: yes, they're on Lazada too. Some of what's available on the platform is their famous crispy pata and lechon kawali. Get some in your kitchen by checking out their online storefront here. 
Max's

Your favorite Filipino restaurant is now available on Lazada! Max's restaurant is offering different discount eVouchers that you can present at any participating Max's branch. Their dishes on Lazada start from Php240. You can check out Max's amazing deals here.
Shakey's

Shakey's is now letting you purchase your favorite pizza on Lazada for a steal! All you need to do is choose a promo, check out, and message Shakey's Facebook page to have your pizza delivered straight to your doorstep. You can check out their amazing deals here.
Kenny Rogers
Craving for some roasted chicken? Kenny Rogers is now offering their different food sets on Lazada! Starting from Php 180, you'll be able to purchase different eVouchers that you can present in any Kenny Rogers branch. Visit their online store here.
Which of these restaurants on Lazada will you check out first? Did we miss your faves? Tell us below!