The Manila Bay "beach nourishment" project has a jaw-dropping budget of P389-million and social media is abuzz with the controversy. Last week we learned that the 500-meter stretch of shore, once caked with muck and garbage, has been cleaned and replaced with mountains of 'white sand.' The Department of Environment and Natural Resources' (DENR) goal was for Manila Bay to look as beautiful as the beaches in Boracay and Cebu (but instead of actual sand, they are using crushed dolomite boulders from Cebu).
The project has been met with criticism from all sides. Environmental groups slammed the idea saying that it "did not undergo environmental impact assessment." To which DENR USec Benny Antiporada says an assessment isn't needed since the sand is for "beautification" only.
Scientists are skeptical about the fact that high tide and stormy weather could wash away the artificial white sand which would mean continuous replenishing and another round of public funds.
With reportedly 27 million Filipinos unemployed and the country at the mercy of a global pandemic, one would think projects like these would be reassessed. Netizens and government officials have responded to the P389-million budget with suggestions of their own on where to allocate it.
The expense could've funded the planting of 13,000 hectares of mangroves
What can you do with the DENR's P389M Manila Bay "white sand" filling project?

At least 13, 000 hectares of mangrove forests that are vital to the historic bay's marine ecosystem and biodiversity!

[A THREAD] pic.twitter.com/eRnNBNHvEf

— Pamalakaya Pilipinas (@pama_pil) September 4, 2020


Mangroves planted near shorelines are great natural defenses against the damage from storms, flooding, and strong winds. Their tangled root system also traps sediment which prevents soil erosion and they are hotspots for biodiversity. About two decades ago, Manila Bay had 54,000 hectares of mangroves but land reclamation has shrunk that area to less than 500 hectares today.
DepEd: It could've bought gadgets for online classes
In this global pandemic, online classes are a different kind of burden for students and teachers alike. Department of Education (DepEd) Secretary Leonor Briones
said
that if they were given the P389-million budget, it would've been used to purchase gadgets for distance learning and printing of self-learning materials.
"Sigurado ako malaking bahagi nyan mapupunta sa pangangailangan ng gadgets. Kasi we have more than 3,000 last-mile schools na walang connectivity, medyo isolated sila," Briones said during the Laging Handa media briefing on Sept. 7.
But she also added that she won't meddle with the budget of others and that she will work with the money allocated by the President and the Department of Budget.
Today in 'Nobody Asked for This': DENR Is Planning to Turn Manila Bay Shores into White Sand Beaches
Today in 'Nobody Asked for This': DENR Is Planning to Turn Manila Bay Shores into White Sand Beaches
Cristina Morales | Sep 03, 2020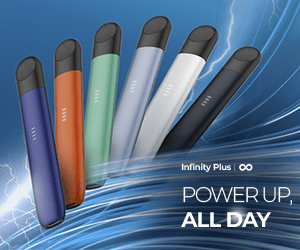 VP Robredo: It could've fed 80,000 hungry families
"
Napaka-insensitive na gagawin mo yan sa
height
ng pandemic na ang daming nagugutom. Ang daming naghihirap, gagawin mo yung pag-beautify
,"
commented
Vice President Leni Robredo during her weekly radio show. She mentioned that if the budget was used to give P5,000 each to the marginalized and hard-hit, it could've gone a long way.
She also called out the government's misplaced priorities saying they could've simply reassessed the budget to prioritize healthcare workers, hospital assistance, and mass testing.
Free WiFi for 55,000 students
Senator Kiko Pangilinan likewise slammed the white beach project with social media posts captioned "
Pera na, naging buhangin pa
!" He further expressed his dismay at how the budget should've been allocated to hungry Filipinos who lost their jobs but still have to support their children's studies. He ended his post with a resounding sentence: "…
nagtatapon lang tayo ng pera sa mga proyektong maaaring makasira pa sa kalikasan at sa ating kalusugan
."
It could've benefited struggling jeepney drivers and SMEs
Duterte's budget for putting white sand at Manila Bay could have

• given 6,483+ jeepney drivers (including #PISTON6) P10,000 emergency aid monthly from March-Aug

• bought laptops for 20,000 public school teachers

• provided 3,890 SMEs emergency grants of P100,000 each pic.twitter.com/jwSaLRlPNW

— Tonyo Cruz (@tonyocruz) September 5, 2020
Six months since the lockdown started and most jeepney drivers are still having a hard time providing for their families. Imagine the wonders a P389-million budget could do if it were allocated for them.
It could've gotten hundreds of thousands of test kits
Good morning everyone except to this government that wasted P389-M, which could've paid for any of these:
– 13,469 hectares of mangroves
– 9.7 million kilos of rice
– 299,230 UP-produced test kits https://t.co/ZK9XyaD0kh

— Gamaleya Salonga (@rupertnotholmes) September 7, 2020

Netizens have done the computation already. Thousands of families would greatly benefit from 9.7 million kilos of rice and if we had almost 300,000 more test kits, we might have a better chance of truly 'flattening the curve' before Christmas. The budget could also have been used for more hospital beds and proper compensation for health workers.
Roque: White beach could improve mental health
harry roque: the white sand is for the mental health of filipinos

depressed filipinos in manila bay: pic.twitter.com/sGoUxq12RM

— ☹ ☹ (@jjjoobleyooble) September 6, 2020
But what does the Palace have to say about the uproar? On Sept. 5, Presidential Spokesperson Harry Roque said Malacanang is not "buying" the argument that the millions of funds should've been allocated to the government's fight against COVID-19.
Roque insists that in the middle of this pandemic, Filipinos must take care of their mental health, and beautiful sight – such as a whitewashed Manila Bay – is the perfect distraction from a global crisis.
"I think, yung pagpapasyal sa mga lugar kagaya ng Manila Bay, hindi mo maka-quantify ang epekto niyan pagdating po sa mental health ng ating mga kababayan–yung kapayapaan ng pag-iisip," he told reporters.
He also added that he trusts that the DENR wouldn't give the project a go signal if it could hurt the environment.
Target the root cause
If you want to improve Manila Bay then start with reforestation, and cleaning programs for our rivers, streams, and creeks that end in the bay. You don't destroy one place to improve another. But of course these projects have to be done within Du's time. Bandaid solutions muna https://t.co/eeEH9VBJ68

— Jeric Rustia (@jericrustia) September 3, 2020
Dumping white sand isn't the shortcut to making Manila Bay beautiful. For that, you'd have to be consistent in clean-up drives and discipline citizens to throw trash at proper places. It would take a few years but if you're patient enough, the results will be worth it. In any case, the project is expected to be finished on Sept. 19, so maybe we'll get to see what the finished product of a shortcut to beauty looks like.
What's your take on the Manila Bay white sand project?