If Rodrigo Duterte Quotes Were Motivational Posters

By 8List


He's not even inaugurated yet, but president-elect Rodrigo Duterte has already managed to outrage, please, and divide the Filipino public with his statements. Love him or hate him, his brash and outspoken manner of speaking and no-nonsense approach to crime has endeared him to legions of fans.
We all know the Davao mayor is no stranger to controversy, what with how he chooses his words and such. He calls is as he sees it, however offensive or rude or downright insensitive his words maybe. He's like Stone Cold Steve Austin, minus the beer-drinking, the Stunners and beating people up in spandex. He does have the middle finger part though.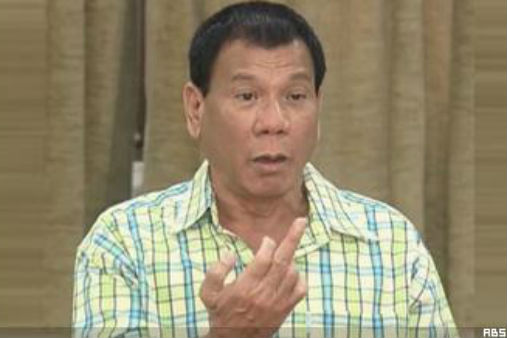 DIGONG 3:16 SAYS I JUST KILLED YOUR ASS.
Speaking of statements, what they were turned into motivational posters? Now's your chance to have these printed and hang them up a wall so you get the motivation to do something bold, brash, and something possibly offensive today.
8. On making magic happen
Lesson here is don't be a low-hanging ballsack in life and make a stand. A throbbing, pulsating stand.
7. On sticking up for the people that matter to you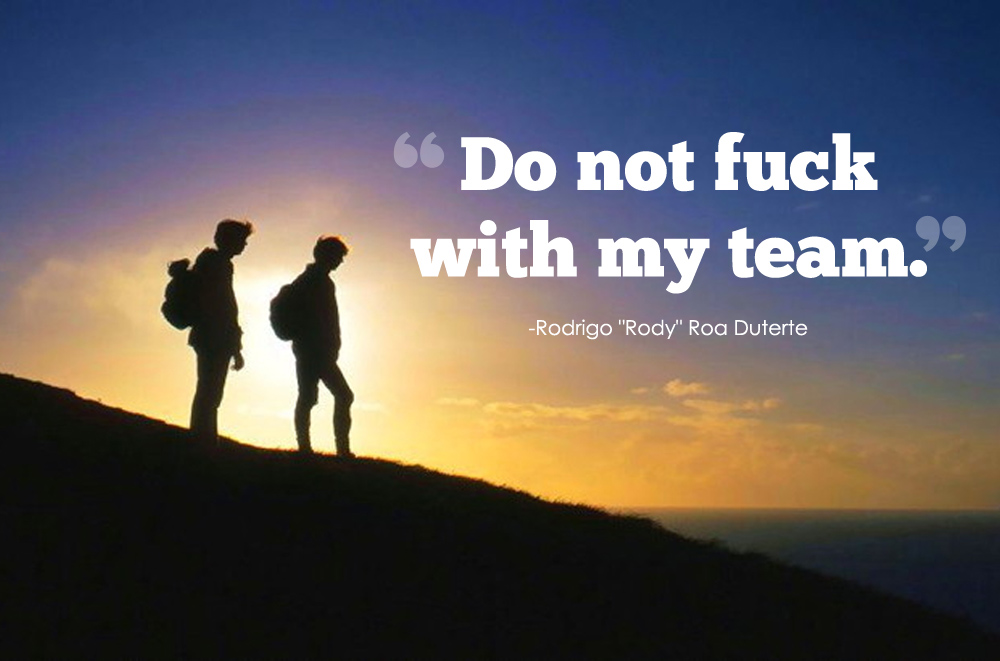 Because all that matter in this world is your words and the company you hold dear.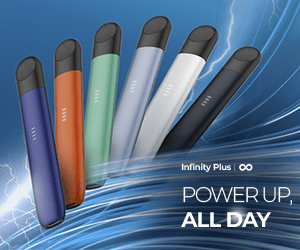 6. On making a rape (non)joke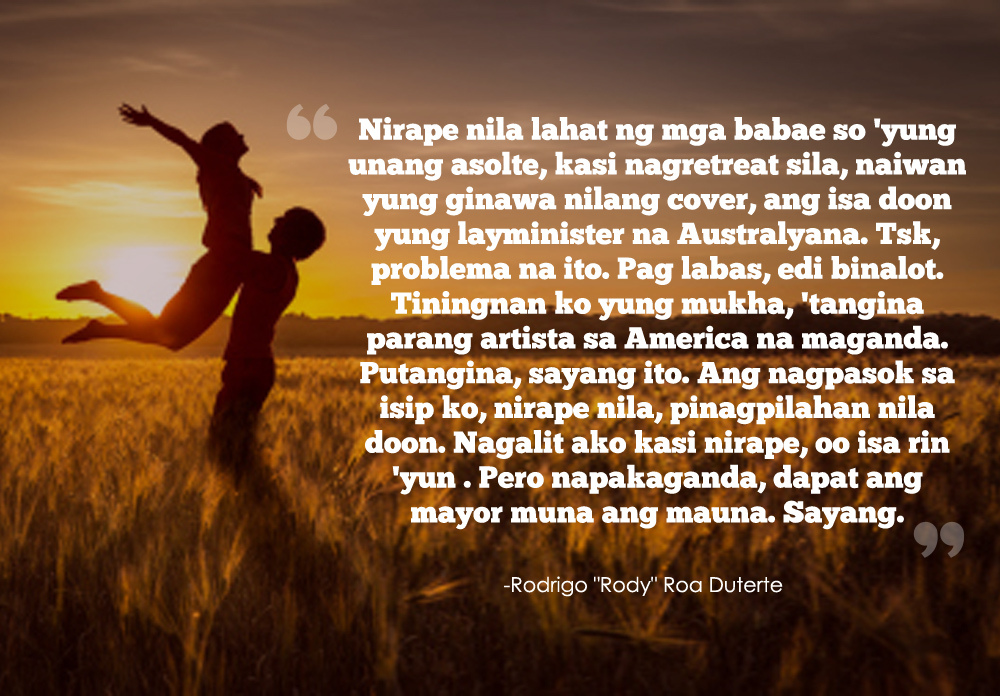 Don't worry, you're going to apologize anyway. Or not.
5. When someone gives you a surprise visit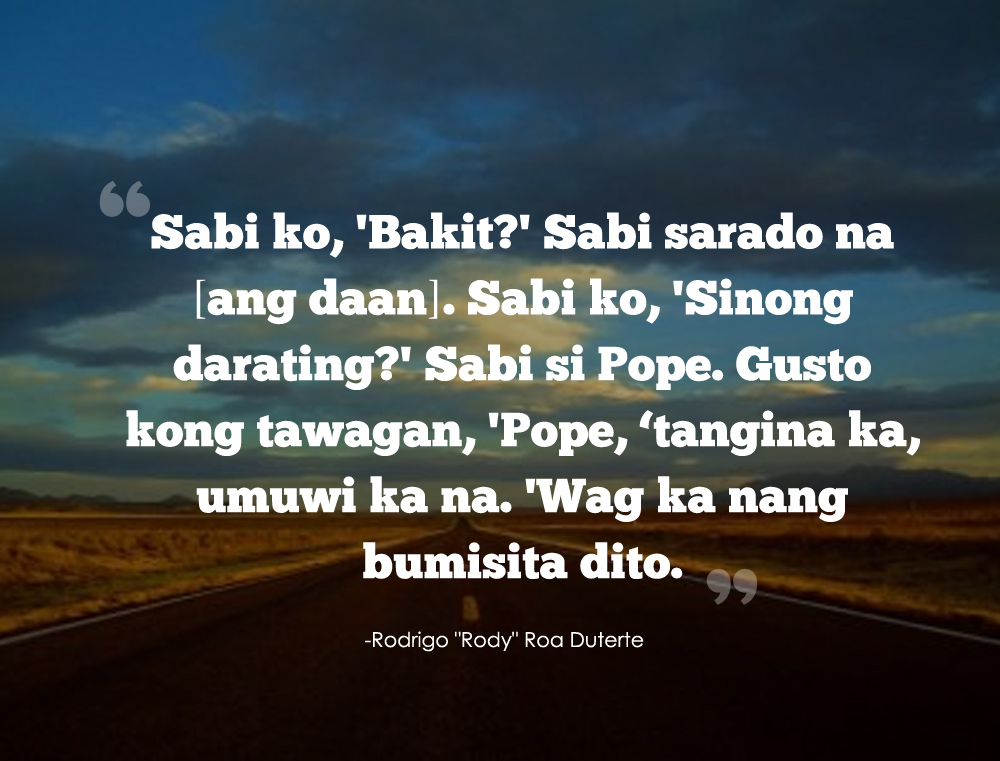 Because who in the hell loves staying in traffic?
4. On calling out injustice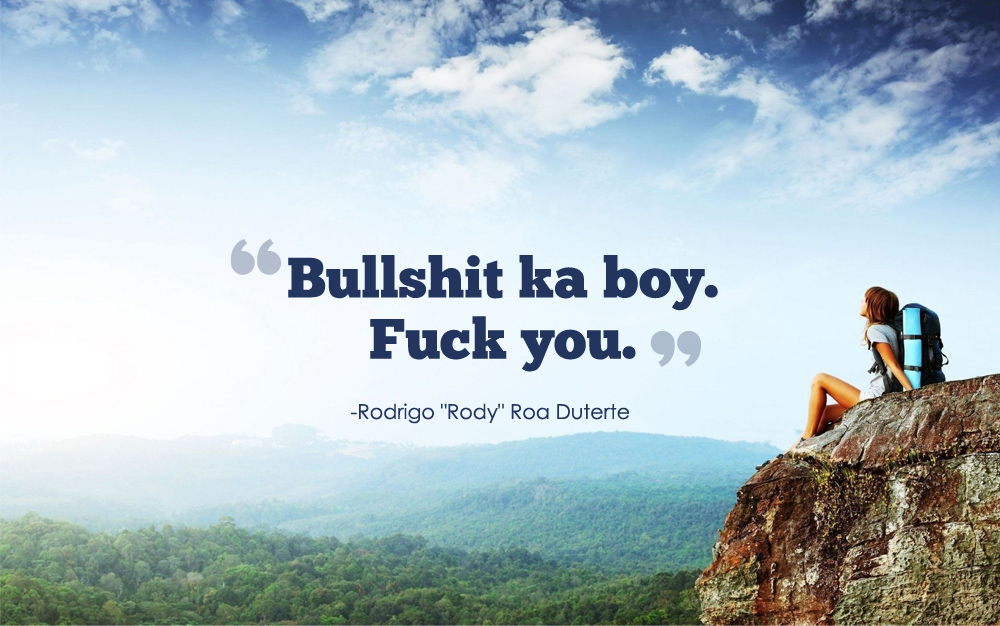 Because if you don't call it out, it will just continue.
3. On cussing so damn much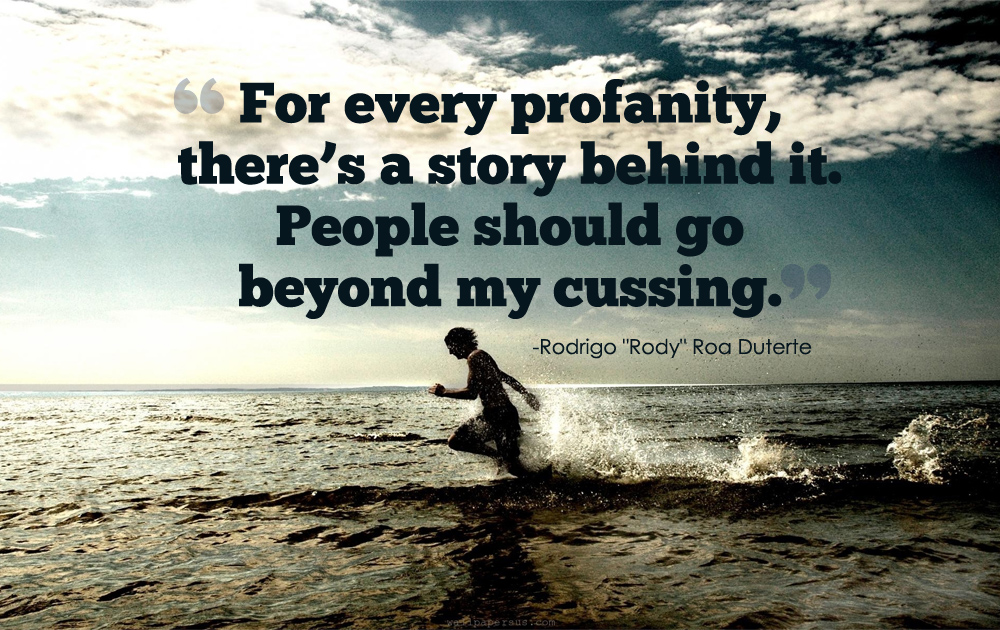 Because screw it. Swearing is beneficial to your health.
2. On flirting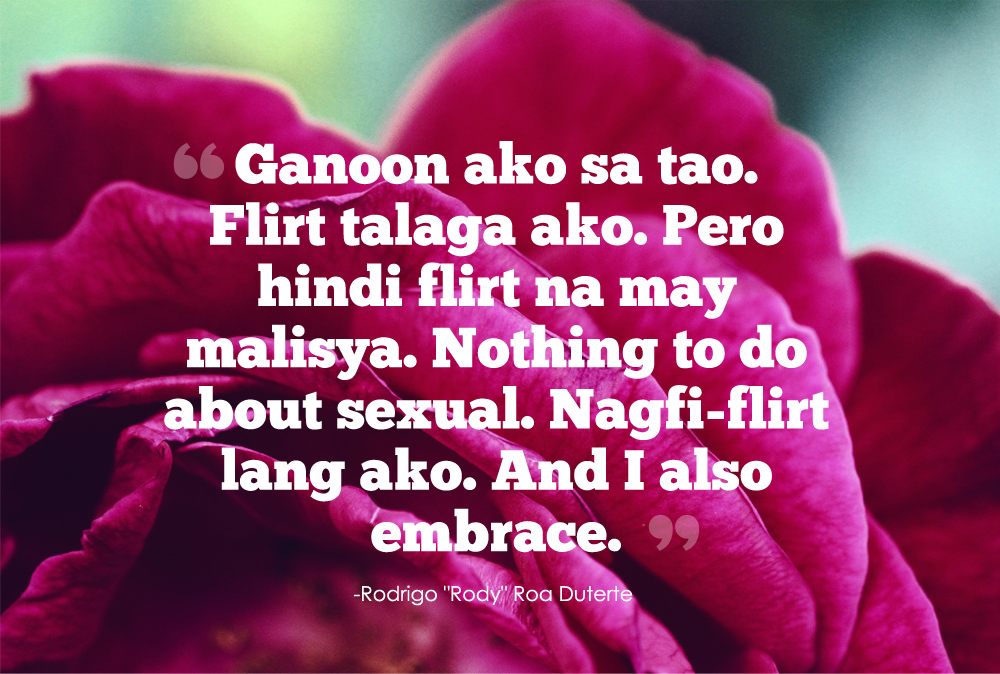 Hey, at least walang malisya right?
1. On being true to yourself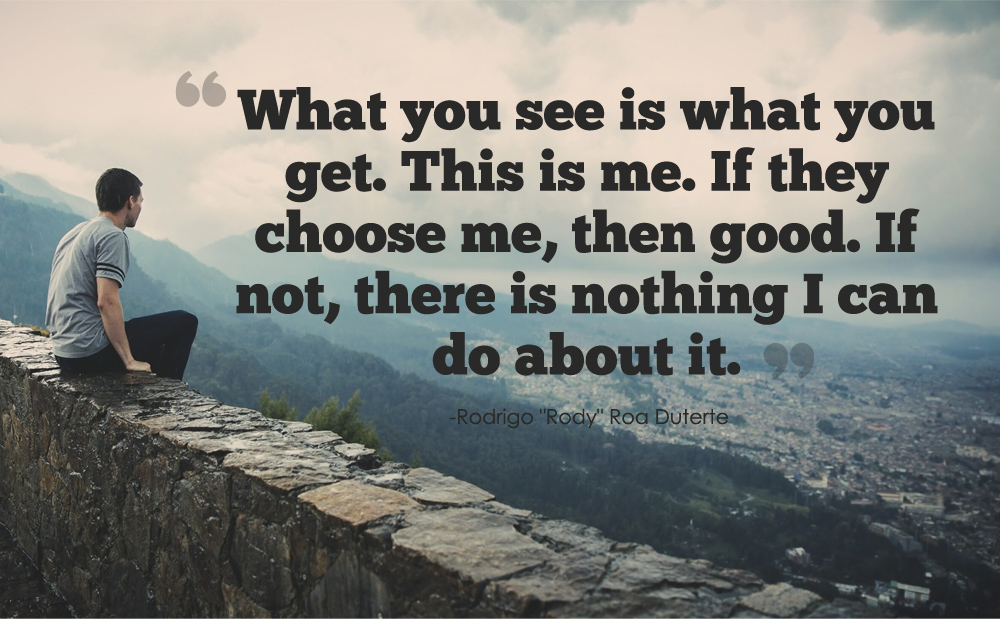 Because at the end of the day, you owe it to yourself to be yourself. Those who care about you will accept you for who you are. Ralph Waldo Emerson once said "To be yourself in a world that is constantly trying to make you something else is the greatest accomplishment."