This Valentine's season, why not cozy up with your special someone — or heck, even just by your lonesome — and watch a romantic flick? Though a trip to the cinema may be out of the question right now, you can prepare a mini-theatre at the comforts of home. If you're looking for something to watch, you can't go wrong with these romantic comedy Tagalog movies:
Exes Baggage
Exes Pia (Angelica Panganiban) and Nix Cabangon (Carlo Aquino) meet again for the first time in two years. They then start to reminisce about the time when they were still together. Throughout the film, audiences can see the ups and downs of their past relationship. Fast forward to the present, they both realize that their feelings for each other haven't changed. How will they deal with their feelings knowing that both of them have tried and failed to move on from the past?
Watch this film here.
Love The Way U Lie
After losing his wife, Nathan Torres (Xian Lim) vows to never fall in love again. This changes when he meets Stacey Likauko (Alex Gonzaga), a psychic who is possessed by the soul of Nathan's late wife. Together, they try to convince Nathan to move on and start a life of his own without feeling guilty about his wife's death.
Watch this film here.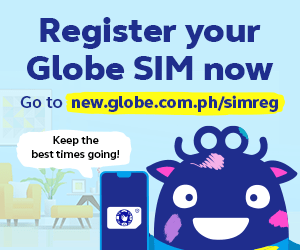 Four Sisters and a Wedding
When Teddie (Toni Gonzaga), Bobbie (Bea Alonzo), Alex (Angel Locsin), Gabbie (Shaina Magdayao) find out that their younger brother CJ (Enchong Dee) plans on marrying a girl he just started dating, they try to think of ways to make him change his mind. In the process of doing so, they start to talk about their childhood and the reason why they've drifted apart.
Watch this film here.
8 Scenes We Want to See in the 'Four Sisters and a Wedding' Prequel
8 Scenes We Want to See in the 'Four Sisters and a Wedding' Prequel
Kyzia Maramara | Dec 09, 2020
Diary ng Panget
Eya (Nadine Lustre) is she's tormented at school for having pimples all over her face. To add to her stress, her aunt hates her, and she has to work in order to pay for her schooling and bills. One day, she meets Cross Stanford (James Reid) an arrogant rich kid who eventually hires her to be his maid. The two don't get along at first but eventually, start to develop feelings for one another.
Watch this film here.
Are JaDine Back Together? These Subtle Signs Might Hint at the Answer
Are JaDine Back Together? These Subtle Signs Might Hint at the Answer
Kyzia Maramara | Jan 09, 2021
Just the Way You Are
Because of a bet, Drake Sison (Enrique Gil) tries to make his nerdy classmate Sophia Taylor (Liza Soberano) fall for him. Once she does, he needs to tell her that it was all a bet. However, things don't turn out as planned, as both of them start to develop real feelings for each other.
Watch this film here.
My Amnesia Girl
Three years after leaving his girlfriend Irene (Toni Gonzaga) at the altar, Glen Apollo (John Lloyd Cruz) finds himself the only single person in his squad. One day, he meets Irene again he finds out that she has lost all her memories. Glen uses the opportunity to try to make her fall in love with him again,
Watch this film here.
Bride for Rent
Rocco Espiritu (Xian Lim) is your typical bad boy — he likes to drink, gamble, and flirt with random girls. One day, he loses all his money on a poker match. He has no choice but to abide by his grandmother's wishes and get married in order to get back the money he lost. He meets Rocky Dela Cruz (Kim Chiu), a girl desperate for a job, and sees this as his chance. At first, she says no to his request of getting married, but out of desperation, she agrees. What happens next? You'll have to watch to find out.
Watch this film here.
Must Be Love
Patricia (Kathryn Bernardo) or "Patchot" is a tomboy who starts falling for her childhood best friend Ivan (Daniel Padilla). When another girl enters Ivan's life — no less than Patchot's own cousin Angel — things get more complicated. Will Patchot stay in the friendzone forever?
Watch this film here.
Which of these romantic comedy Tagalog movies will you watch first? Tell us below!