What's the first thing you do when the stress gets too much? Some escape by planning an overseas trip, while others turn off their social media or binge-watch. But what about those who don't have the luxury to pack their bags and get on a flight on a whim? There's something better than spending all that money, something that will even benefit your mental health in the long run and that's romanticizing your life. This trend might have been born from the internet but it may actually help you keep stress at bay.
What does it mean to "romanticize" your life?
To romanticize is to talk about or view something as better than it actually is. You're putting a positive spin on things that are otherwise mundane or miserable.
Walking to work, for example, may sound unappealing. You're too warm with the sun out, it's humid and you're sweating. But if you romanticize that walk (appreciating the breeze or the way the shadows play from the buildings or the birds chirping), you're bound to find joy in the little things. That's romanticizing your life.
Romanticizing your life could be a form of mindfulness
Most people live life constantly worrying about what's going to happen next and that gets stressful quickly. Mindfulness is a mental practice where you slow down and focus on what you're experiencing at the moment. Breathe. It gives you time to process your emotions, thoughts, and senses and this benefits your mental health in the long run. Combined with romanticizing your life — appreciating what life has to offer — it could be a powerful philosophy that motivates you to keep going.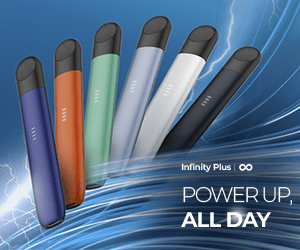 Why should you do it?
The simple answer is that these little moments make up our lives. The grand once-a-year vacations, holidays out of town, or even weekends with friends are just part of your life as a whole. You shouldn't live life counting down to the weekends, you should spend it living in the moment. And you have the power to make that moment extraordinary.
8 Spots in the Metro Where You Can Have Your ~Main Character~ Moments
8 Spots in the Metro Where You Can Have Your ~Main Character~ Moments
Ina Louise Manto | Sep 14, 2022
How to relish your main character moments
In Gen Z speak, romanticizing your life is living it as if you're the main character in a movie. Remember how you would put on a sad song and stare out the car window pretending you're in a music video? That's the exact feeling we're talking about here. You're the main character in the movie of your life! So what are examples of romanticizing life and making the mundane unique? Here are a few ideas:
Get off social media
We know, we know, it's well-worn advice. But that only means people don't do it enough. Going analog — even for a weekend — can help you look up from the screen and appreciate the things around you. You get to spend more time knowing your loved ones better, staying away from all the bad juju on social media, and ultimately easing your anxiety.
Make videos of the things you love doing
On the other side of the "get off social media" spectrum, there's staying online but making it work in your favor. Romanticize your life creatively. Create that "a day in my life" video and post it on TikTok or Instagram reels. Take videos of your walk to the MRT, the shadow cast by that building across your office, getting lunch at the nearest 7-Eleven, or even the quiet of an office where every person is typing away at their desk. Make the mundane unique!
Turn your space into a relaxing haven
Clean it out — throw away stuff you know you won't need. Light up scented candles and spritz a calming scent. Or go online and purchase that piece of furniture you've been dying to get. Romanticizing your space is making sure the home you go to at the end of a stressful day is a welcoming one.
Take yourself out on a date
There's joy in going solo! Doing things alone doesn't always have to be an awkward affair like the majority of the internet paints it out to be. When you're by yourself, you get to plan an entire day based on what you want. Go to the cinema, sit at a park, attend a concert, or even go to a yoga class. You'll be surprised at how refreshing taking yourself out on a date will be. If you need ideas for solo activities, here are some good ones.
Journal
Here's another piece of advice that you've seen in thousands of articles and mental well-being videos — keep a journal. Even businessmen can attest that it works to improve your mental health. Journaling allows you to process your thoughts and emotions. It helps you open up and clear out your head. And it's always satisfying to look back and see how far you've gone.
Romanticizing your life can get you through the rough patches
romanticizing life shifted things for me, happiness really is in the little things.

— evelina cloud ⋆。゚☁︎。⋆。 ゚☾ ゚。⋆ ゚。⋆ (@evelinacloud) October 8, 2022
This "romanticize your life" movement is a great reminder that even the most boring, ordinary things in life are important. It's looking at life with fresh eyes and that's great motivation. Life, as it is, is already a battleground.  It takes a strong, wonderful mindset to get through tough moments, and looking at your life through a positive lens helps you do just that. In fact, it could very well be the helping hand you need to survive another week.
Remember, life is beautiful — go live every part of it.
What are your thoughts on the "romanticize your life" movement? Share it with us!
Check us out on Facebook, Instagram, Twitter, TikTok, and YouTube, to be the first to know about the latest news and coolest trends!