Talk about Pinoy *and* Pride. Filipino-American actress Ivory Aquino is set to star as the first openly trans character in the DC Extended Universe, Deadline shared in an exclusive report. Get to know the actress and the character she will be playing in the film.
Who is Ivory Aquino?
View this post on Instagram
Ivory Aquino is a Filipino-American actress currently based in the United States. If you're thinking her surname is familiar, that's because she is also the niece of former president Cory Aquino.
Born and raised in the Philippines, Ivory moved to the US when she was a teenager to study music in Boston, where she graduated summa cum laude.
Meet Fil-Am Kataluna Enriquez, Who Is Making History as the First Trans Woman to Qualify for Miss USA Pageant
Meet Fil-Am Kataluna Enriquez, Who Is Making History as the First Trans Woman to Qualify for Miss USA Pageant
Meryl Medel | Jun 29, 2021
Her story
Ivory shared that she has known she was a woman for as long as she can remember. During her mid-teens, she started secretly getting hormone therapy. Due to the largely religious environment in the Philippines, she felt like she couldn't tell anyone, even her family, about the truth. But Ivory said her family has been supportive. "It meant so much to me that my mother came with me for my gender confirmation surgery and both my parents have always encouraged me to follow my dreams of becoming an actress," the actress said.
View this post on Instagram
After her successful gender confirmation surgery in 2005, Ivory immediately went into acting. She has been an actress for more than a decade, but she mostly kept the fact that she's transgender private. But in 2017, when she got the role to play transgender activist Cecilia Chung, she decided to publicly come out. "Growing up, I didn't see anyone like myself on TV, and I realized I have a responsibility to share my story," she said about her coming out. "I want to show trans kids that it's possible for them to have full, meaningful lives doing what they love. I'm proof."
Now, Ivory is giving more visibility and representation to her fellow transgender people as she joins the DC Extended Universe (DCEU).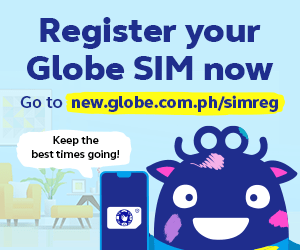 What film is she starring in?
View this post on Instagram
Ivory is set to join the cast of the upcoming live-action film adaptation of Batgirl, which focuses on Barbara "Batgirl" Gordon. Like Batman, Barbara is a vigilante in Gotham City, working to rid the city of evil. She is also the daughter of police commissioner James "Jim" Gordon, who is a close ally of Batman.
The film will be produced by DC Films and Burr! Productions and will be streamed through HBOMax.
Which character is she playing?
Ivory will play the role of Alysia Yeoh, Barbara's best friend and the first major transgender character in the DCEU. The character of Alysia is also credited to be the first major transgender character written in a contemporary context in a mainstream comic book, like Batgirl.
View this post on Instagram
In the comics, Alysia is of Singaporean descent and she works as a bartender. She and Barbara are roommates.
Who else is in the film?
Ivory will be starring alongside Leslie Grace, who plays the titular character; JK Simmons (James "Jim" Gordon); Brendan Fraser (Firefly); and Michael Keaton (Bruce Wayne / Batman). They are also joined by Jacob Scipio, Rebecca Front, Corey Johnson, Ethan Kai, and Spencer Wilding, whose characters have yet to be announced.
Where else have you seen her?
If you're interested to see Ivory onscreen before Batgirl is released, check out her previous works:
When We Rise
Ivory is best known for her portrayal of transgender activist Cecilia Chung in When We Rise (2017). It follows the story of activists during the LGBT rights movement in America from the 1970s to the 2010s.
Ivory met Cecilia Chung to prepare for her role, shadowing Chung in a conference on transgender women and HIV. "I was able to watch her in action and saw how passionate she was and that she had all this fire when we spoke about issues she was advocating for. Underneath that fire is a huge heart, and that combination I saw was so informative in my portrayal of her in the series," she said.
Chung sang praises for Ivory's portrayal in the drama.
Lingua Franca
Ivory also starred in a supporting role in Isabel Sandoval's 2019 film Lingua Franca, which tells the story of an undocumented Filipino trans woman working in New York as a caregiver for an elderly Russian woman.
When They See Us
Ivory also made an appearance in the 2019 crime drama miniseries When They See Us. Based on a true story, the series follows five teens from Harlem who become falsely accused of a brutal attack in New York's Central Park in 1989.
Follow us on Facebook, Twitter, Instagram, Tiktok, and Youtube for the l8est entertaining, useful, and informative lists!