Yesterday, presidential spokesperson Harry Roque addressed the public through a televised briefing to once again implore them to observe health protocols to help in minimizing the spread of the virus. "Some will say, kinakailangan nating sayawan ang COVID-19 kasi sa Pilipino when you have to live with something, sayawan mo na lang," Roque said. "'Yan po ang gagawin natin. Sasayawan po natin."
Pres'l Spox Harry Roque: sasayawan na lang po natin ang COVID-19; we have to deal with COVID @gmanews

— Joseph Morong 🇵🇭 (@Joseph_Morong) July 7, 2020
This statement was given in defense of the government's reopening of the economy, which suffered greatly due to the long days of quarantine, where nearly all businesses halted, with some even filing bankruptcy and closing down.
But while meant to be encouraging, Roque's words weren't exactly received well. Most likely, he meant something more along the lines of "we're trying out more ways to hamper the spread of the virus, but our economy needs to recover", but there are also better ways to get his message across. And with the still increasing number of cases in the country — currently at 47,873 cases, of which 34,178 are active — netizens aren't particularly happy with his wording, and they're not afraid to show it.
Sayaw-ready
Pres'l Spox Harry Roque: Sasayawan na lang po natin ang COVID-19; we have to deal with COVID (via @Joseph_Morong)

Also @attyharryroque: pic.twitter.com/dUEFDTfWAV

— Kenneth Dimalibot 🌐 (@kendimalibot) July 7, 2020
Was that a Temptation Island reference?
roque be like: pic.twitter.com/NbVUgB2KRI

— deru #OUSTDUTERTENOW (@kbe_soft) July 7, 2020
May darating po bang ayuda? :(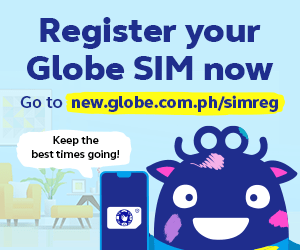 What's your song choice?
Dance to the tune of Staying Alive?

— Jim (@Jimparedes) July 7, 2020
Look! A suggestion by OPM legend Jim Paredes! Sounds quite fitting.
Or maybe you want a playlist
Here's a full playlist from Twitter user emjgaynilo. If we can't unsee this, you can't too,
Ok!! Ready na playlist ko!!! pic.twitter.com/7sICXPjltg

— EmChiongGee (@emjgaynilo) July 7, 2020
Pinoy dance challenges are shaking
This is noted. pic.twitter.com/nyIWnEN9vq

— Marky #JunkTerrorBill (@syntaxeroll) July 7, 2020
Dante Gulapa is shaking pic.twitter.com/zo338QNSiW

— #JunkTerrorLawNow (@Charissa_MD) July 7, 2020
What Tala Dance Challenge? Sarah G who? Dante Gulapa who? The internet only knows Spox.
K-Pop fans said just stream
the sayaw in question: #WatchMonsterNOW #MonsterMVpic.twitter.com/ml5Nma4dcv https://t.co/iQaS42znAu

— ace | #JunkTerrorLaw (@armati_) July 7, 2020
Of course, our beloved K-pop fans, who helped in clearing out the undesirable hashtags on our trending lists, would drop their fancams and tell you to just stream.
But if we can't dance?
Pwede bang patintero? 😂😂😂

— alessandra de rossi (@msderossi) July 7, 2020
Baka naman, spox. Some of us have two left feet. Pwede laro na lang tayo patintero?
This meme sums it up
this is an understatement pic.twitter.com/HYS3polPfi

— moon🧘‍♂️ (@111_yep) July 7, 2020
No truer words have been spoken. Thank you, Kourtney. We just hope everyone realizes this.
What did you think of this new quotable quote? Share your thoughts below.