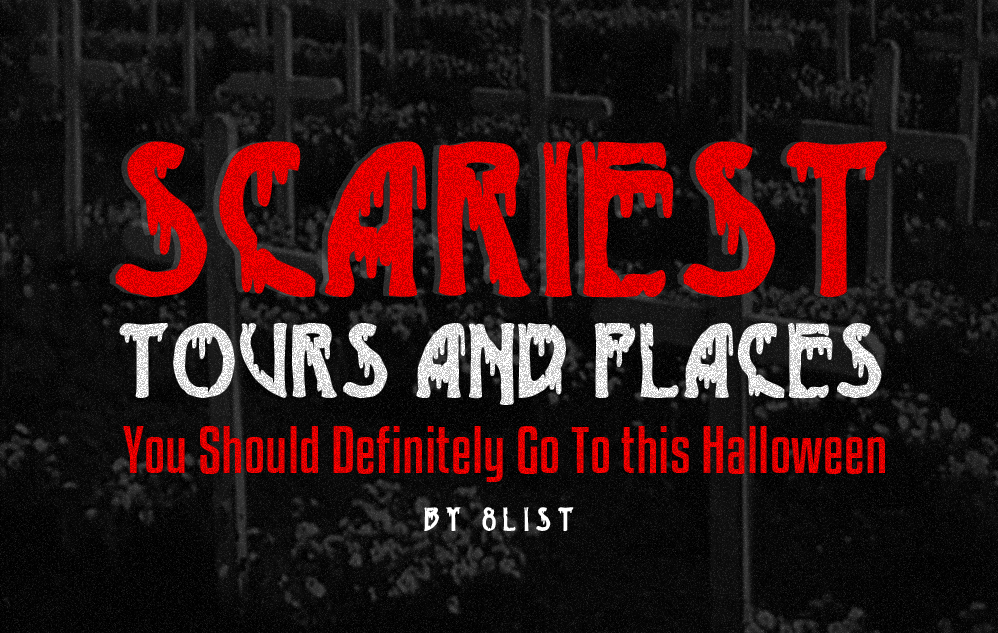 Re-runs of slasher and possession films on TV, costumes for sale everywhere you look, and legends being retold over and over again–it's just the first week of October but Halloween is definitely in the air (and giving us the chills).

Don't get spooked just yet! Set aside your horror movie marathons and experience the horror yourselves with these heart-pounding, heart attack-causing tours and locations around the country:

(PSA: Not for the faint-hearted.)
8. Sunken Cemetery
What was once a peaceful ground for souls became a ground of scary legends and folklore. The Sunken Cemetery in Camiguin was submerged after Mt. Vulcan Daan erupted in the 1870s, killing everyone in the vicinity. It is said that at night, bodies on fire are seen walking on water, shouting in pain and searching for their remains. Surprisingly, the cemetery is still visited by tourists and locals. You can either go by boat or explore the rest of the cemetery underwater.
7. Casa Gorordo Museum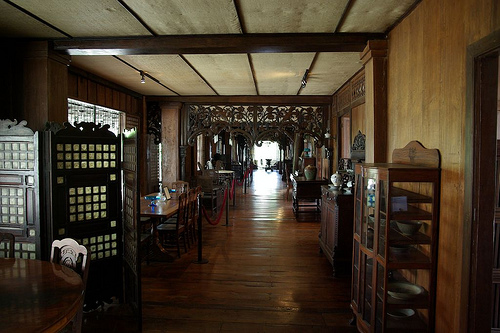 Casa Gorordo was once owned by the first Filipino bishop of Cebu, Juan Gorordo, who died in 1934. Rather of the bishop's ghost haunting the house, it is his sister who allegedly roams the halls and usually sits near the chapel waiting for her lover. Well, why don't you find out for yourself?
The museum is open on Tuesdays to Sundays from 10AM to 6PM for only P40 and with discounts for college (P15) and high school and elementary (P10) students.
6. Manila Film Center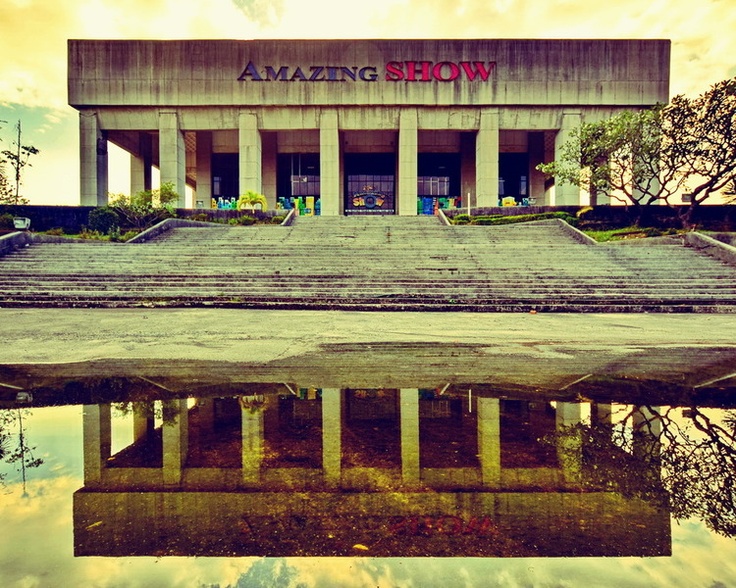 Everyone knows the horrible tragedy that happened in the Manila Film Center. It was meant to be the venue for the first Manila Film Festival but unfortunately, the ceilings and scaffolding of the building collapsed and trapped several workers in the concrete below. Rumor has it that because then-First Lady Imelda Marcos wanted to rush the construction of the building, the poor trapped workers were trapped in with cement and buried alive rather than rescued. Some say you can still hear the wailing of the men trapped inside, screaming for help.
5. Clark Air Base Hospital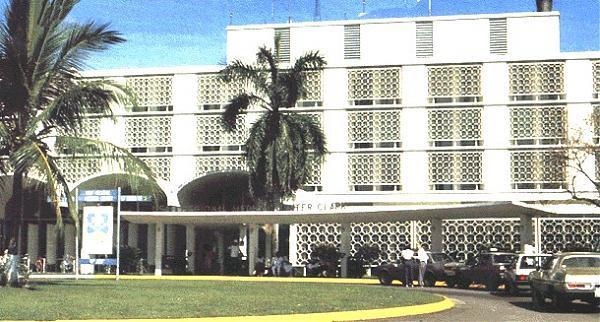 Men in boots, soldiers with no faces asking for cigars, sounds of chains being dragged and even sightings of a white lady, are just some of the legends that surround the infamous Clark Air Base Hospital. It served as a refugee and welfare center for American soldiers during the second World War and the Vietnam War, but was abandoned afterwards. Nowadays no one even goes near the hospital so as not to disturb all the unsettled souls still lurking there. If you want to know more about the hospital, you can watch the National Geographic documentary here.
4. Bahay na Pula
Another infamous Philippine horror house is the Red House in San Ildefonso, Bulacan. Found right along the highway, the house was said to be the barracks of Japanese soldiers in World War II where they kept and hid women as sex slaves. Some were even tortured or massacred inside the rooms, which led to local stories and accounts of crying, shrieking women from within its walls.
3. Pine City Fright Tours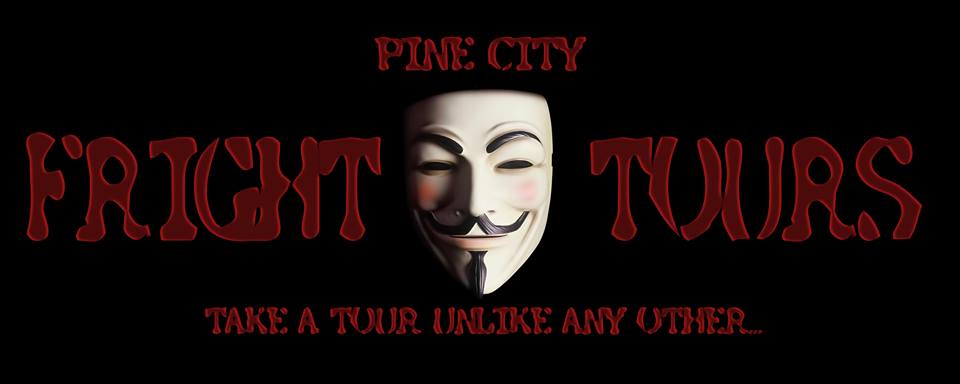 Now if you're up for even an even more intense horror adventure, you can try out Baguio City's first ever accredited ghost tour. Manager Anton Abrile offers his Pine City Fright Tours with different packages and visits to Baguio's most haunted places like Teacher's Camp, Laperal House and the Diplomat Hotel. He even has a series of activities lined up–all done when the sun starts to set, so you better not be afraid of the dark.
2. Breakout Manila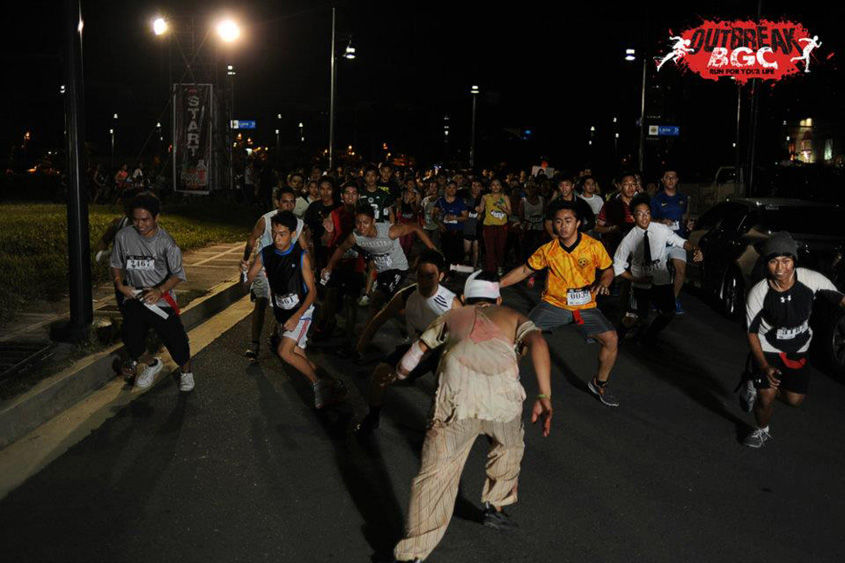 Breakout Manila is the right challenge for you. It offers a series of quests you can choose from where you are given only 45 minutes to finish the challenge. Will you go for the terrifying Clown House, with it's clown who won't stop chasing you, get lost in the Limbo, or face the dreaded zombie Outbreak?
1. Experience.ph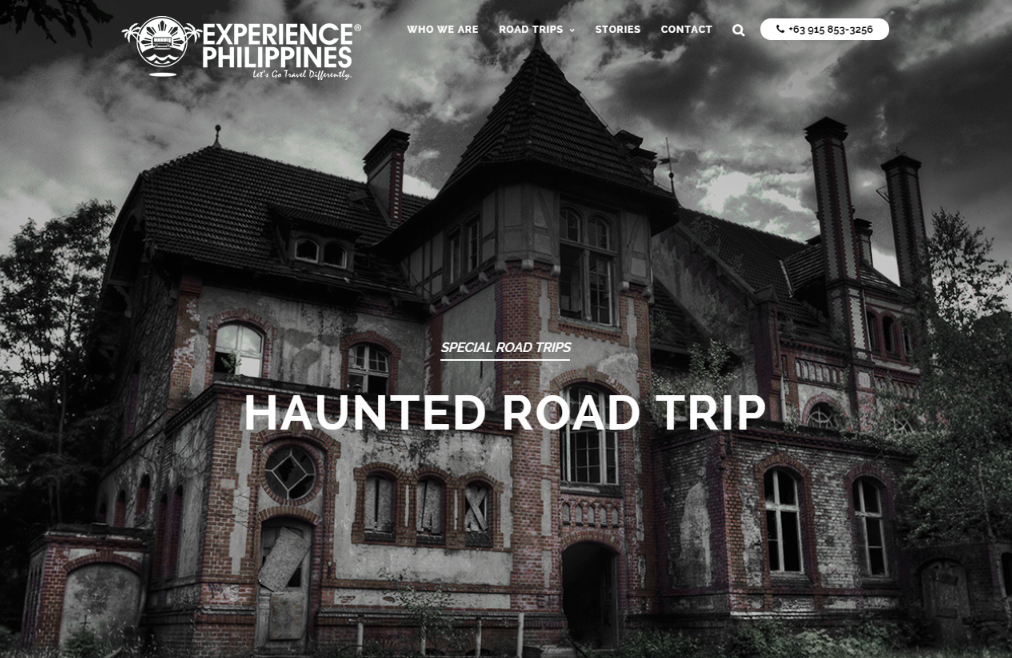 Now for the most extreme ghost experience yet, register at experience.ph where you and your friends are taken to a location without any information at all about where you'll go and what will happen. Experience.ph offers numerous random trips for a fixed price and even comes in different themes, such as the Ghost Trip. Now wouldn't that be a surprise?

Keep yourself together and GET. THROUGH. HALLOWEEN. ALIVE.
Have you been to these tours and haunted places? Share your experiences (and survival tips!) for first-timers by commenting below!