Fans know all about the infamous second lead syndrome in K-dramaland, and we've all been a victim of it once or twice, too. Sometimes, it feels like these actors will be stuck forever in a role that wouldn't ever get the girl. But good thing the K-drama gods are also watching over them and seeing their amazing potential (because, you know, sometimes they even outshine the main leads), so some of our favorite second-lead oppas actually eventually got the girl in their next projects.
Kim Seon-ho
View this post on Instagram

Kim Seon-ho hit us so hard with the second-lead syndrome in his performance as Han Ji-pyeong in Start-Up. Almost a year later, we're still rooting for Good Boy. That's just how much we love him. But at least now we're seeing him in an actual main lead role in Hometown Cha-Cha-Cha. We're definitely happy to see him happy with his new life in a seaside village, but we're just wondering if this show is really just an alternate universe of Start-Up . . .
All the 'Start-Up' Parallels and References We've Found *So Far* in 'Hometown Cha-Cha-Cha'
All the 'Start-Up' Parallels and References We've Found *So Far* in 'Hometown Cha-Cha-Cha'
Meryl Medel | Sep 15, 2021
Kim Woo-bin
View this post on Instagram
Remember how he played the quintessential chaebol bully who turns his life around because he fell for the female lead in The Heirs? Kim Woo-bin's sharp stare and smirking face made us love and hate his character at the same time. He landed his first lead role in Uncontrollably Fond opposite Bae Suzy, but he had to take an indefinite hiatus since then due to his health. We're hoping to see him back on screen soon, though!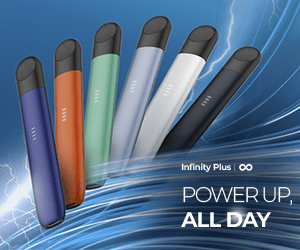 Ryu Jun-yeol
View this post on Instagram
It wasn't obvious at the start, but Ryu Jun-yeol was definitely the second lead in Reply 1988, at least in terms of the romance plotline. But he went on to play leading roles in Lucky Romance and Lost. Also, Ryu Jun-yeol actually got the girl in real life anyway, since he's dating fellow actress Lee Hye-ri.
Jung Hae-in
View this post on Instagram
We all got a serious case of second-lead syndrome with the new face in While You Were Sleeping. Viewers definitely wanted to root for main lead Lee Jong-suk, but it was made more difficult when Jung Hae-in comes in all charming and bright. Even if he was just a new face then, K-drama fans are now pretty familiar with this talented actor, after he has played main leads in Something In The Rain, One Spring Night, and A Piece of Your Mind.
Jung Jin-young
View this post on Instagram
This singer-songwriter-actor feels like the main lead in real life with how talented and handsome he is. In his second lead role in Love in the Moonlight, he definitely captured the viewer's attention with how charming and appealing he is, even if he's a playboy scholar. Jin-young recently got his first main lead role in Police University, where he plays a rookie police officer who is also a very skilled hacker.
Lee Do-hyun
View this post on Instagram
Lee Do-hyun might have played a supporting role only seen in flashbacks in Hotel del Luna, but he was undoubtedly the second lead in that series. He only had a few scenes, but the impact of his performance was definitely memorable. No wonder he quickly got picked up for lead roles in 18 Again and Youth of May, two recent shows that just solidified how talented of an actor Lee Do-hyun is.
Park Hyung-sik
View this post on Instagram
Park Hyung-sik has that charm and charisma to make you feel like he's the main lead, even if he's only playing a second lead role, like he did in High Society and Hwarang: The Poet Warrior Youth. He eventually went on to be an actual main lead in dramas like Strong Woman Do Bong-soon and the Korean remake of Suits.
Park Seo-joon
View this post on Instagram
This might be a surprise entry for some of you, but before Park Seo-joon shot to the level of stardom he has now, he actually gave us some serious second-lead syndrome in Kill Me, Heal Me, albeit he had a brother-not-brother role there (it's complicated). But nowadays, Park Seo-joon is always in a main lead role, as you've seen in Fight For My Way, What's Wrong With Secretary Kim, and Itaewon Class. He's even joining the MCU, you guys!!!
Follow us on Facebook, Twitter, Instagram, Tiktok, and Youtube for the l8est entertaining, useful, and informative lists!