Spooktober is right around the corner and we all know what that means: it's time to watch some thrilling titles to celebrate the season. Horror isn't only in the supernatural like Fever Dream or a dark fantasy like Locke & Key. It also happens in real life like in The Guilty and plays out in the minds of some really twisted people like in the third season of You. What's new on Netflix for October? Check it out below!
You Season 3 (October 15)

Now married with a young baby, Love and Joe try to forge a normal life in the affluent suburb of Madre Linda. But old habits die hard.
Joe (Penn Badgley) is back on the small screen but this time, instead of stalking some girl, falling in love with her, and killing her out of his obsession, he marries said girl. And Love (Victoria Pedretti) is every bit as scary as he is. It's a match made in hell that gets better (or worse) because now they have a newborn kid, Henry. But it's impossible for Joe to settle down. He finds a new obsession in their next-door neighbor, Natalie. What will Love do?
#YouOnNetflix Leads Us Down the Rabbit Hole
#YouOnNetflix Leads Us Down the Rabbit Hole
Kyzia Maramara | Jan 11, 2019
My Name (October 15)
Following her father's murder, a revenge-driven woman puts her trust in a powerful crime boss — and enters the police force under his direction.
If you want to see the beautiful Han So Hee do a 180-degree turn from her usual K-drama personas (see: Nevertheless, The World of the Married), My Name is your next binge. Here she portrays Jiwoo, a gun-wielding badass out for revenge. Your girl crush is going to intensify for sure!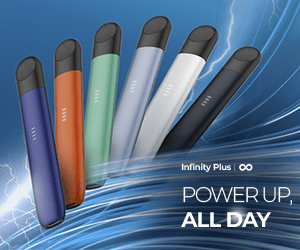 The Guilty (October 1)
A troubled police detective demoted to 911 operator duty scrambles to save a distressed caller during a harrowing day of revelations — and reckonings.
Start your spooktober with a movie that'll keep you on the edge of your seat. The Guilty stars Jake Gyllenhaal as a 911 operator desperate to save the woman on the end of the line. It's like the gender-swapped version of Halle Berry's The Call in 2013. Although it's a heart-pumping movie, viewers are promised justice in the end.
Get Your Creep On: Local Horror Podcasts to Listen to Just in Time for Halloween
Get Your Creep On: Local Horror Podcasts to Listen to Just in Time for Halloween
Kyzia Maramara | Oct 08, 2020
Army of Thieves (October 29)
In this prequel to Army of the Dead, a mysterious woman recruits bank teller Dieter to assist in a heist of impossible-to-crack safes across Europe.
In for a little heist rom-com to celebrate the end of the month? Army of Thieves finds safecracker Ludwig Dieter in the beginning stages of the zombie outbreak that happened in Army of the Dead (2021). Rich people start moving money around due to the zombie outbreak "causing banking instability," and opportunistic people take it as a window for an awesome heist. While not actually a scary movie, this one is still going to give thrills for sure.
Locke & Key Season 2 (October 22)
The magical mystery series based on comics by Joe Hill and Gabriel Rodríguez returns for a new season.
Fans of the American supernatural horror drama are in for a treat this month. The second season of Locke & Key will be available on Netflix soon with 10 episodes. The story is based on Joe Hill and Gabriel Rodriguez's comics, a TV adaptation that took more than a decade to finish. Co-showrunner Meredith Averill said that Season 2 will focus on how the Keepers of the Keys will manage their responsibilities before being 18 years old, the "age where you age out of magic."
There's Someone Inside Your House (October 6)
Makani and her friends at Osborne High School try to identify and stop a masked killer who's targeting students and exposing their biggest secrets.
This Netflix slasher film is based on a book of the same name by Stephanie Perkins. A masked killer gruesomely pick off a group of Nebraska high school students one by one. Co-producer James Wan describes it as "like a slasher film we would get from the 80s." That's code for if your sister is the type to beat up the person next to her when she's scared, make sure you're not sitting next to her. It's going to be a screamfest for sure!
Fever Dream (October 13)
The charged relationship between two young moms, one a visitor and the other a local, reveals a looming environmental catastrophe and a spiritual crash.
Fever Dream is yet another movie adapted from a novel of the same name, Samanta Schweblin's 2014 book. In a rural idyllic town lives some oddballs: two moms who slowly spiral into madness, a local mystic healer that did more harm than good, and a boy with half of his soul hosting a supernatural entity. Fever Dream is Peruvian director Claudia Llosa's San Sebastian Film Festival. Catch it on Netflix soon.
Night Teeth (October 20)
A young driver picks up two mysterious women for a night of party hopping. But when his passengers reveal their true nature, he must fight to stay alive.
When was the last time you watched a vampire movie? Night Teeth isn't anything like Twilight, don't worry. But it does feature centuries-old vampires and a whole world of bloodthirsty creatures of the underworld. Instead of some obscure, rainy town, it's set in L.A. And if you're still skeptical about watching it, it stars Debby Ryan, Lucy Fry, Megan Fox, and Jorge Lendeborg Jr.
Which new on Netflix title are you most excited to watch this October?
Check us out on Facebook, Instagram, Twitter, and YouTube, and be the first to know about the latest news and coolest trends!