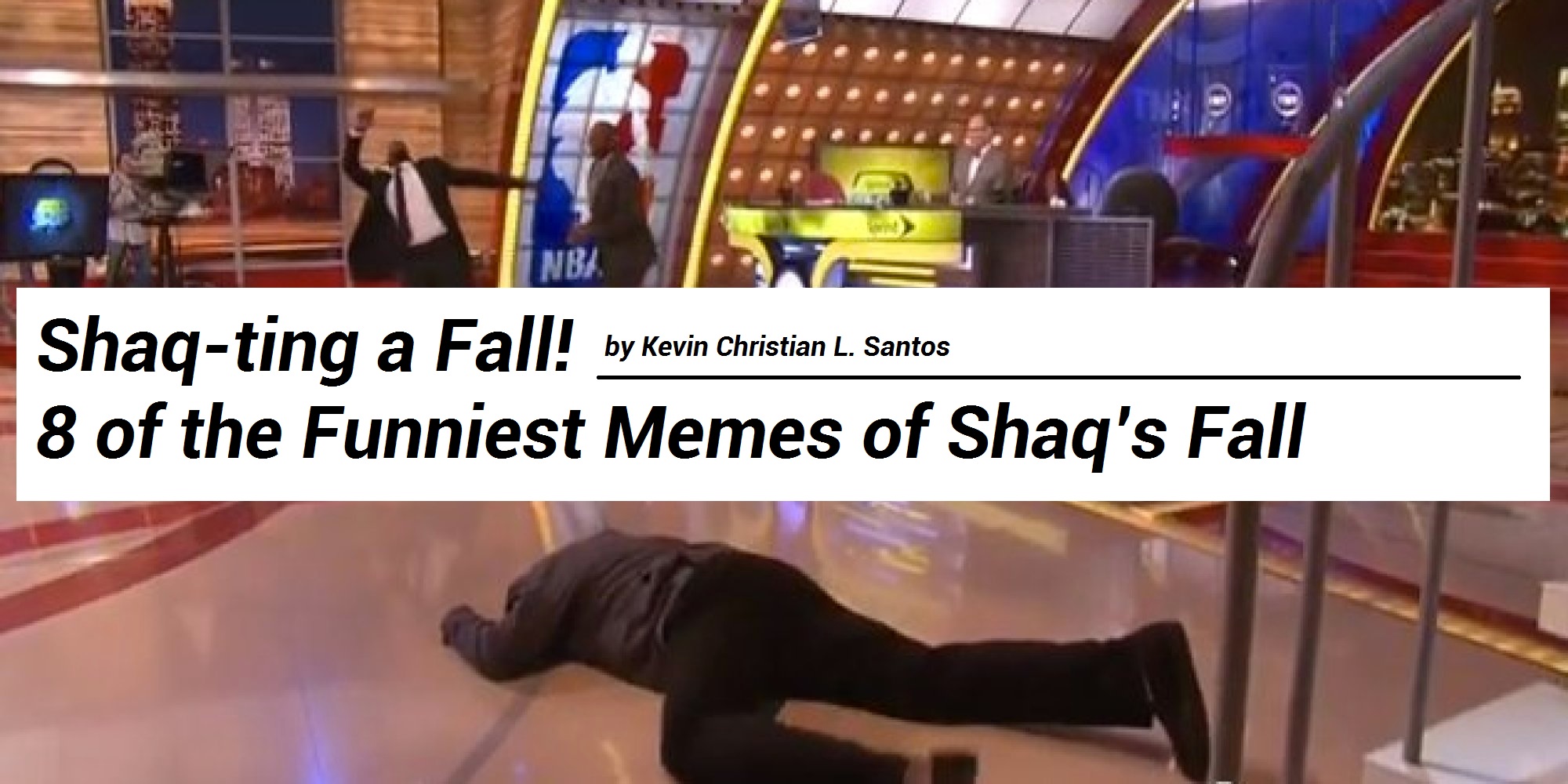 Shaquille O'Neal. AKA Shaq. AKA Shaq Daddy. AKA The Big Aristotle. AKA The Big Banana. AKA another cool nickname, did something amazing on TV the other night. When he got up to do his customary run to the big screen with Kenny Smith to dissect plays during halftime between the Houston Rockets and LA Clippers, he fell. He fell hard.
He fell so hard, he even lost his giant shoe: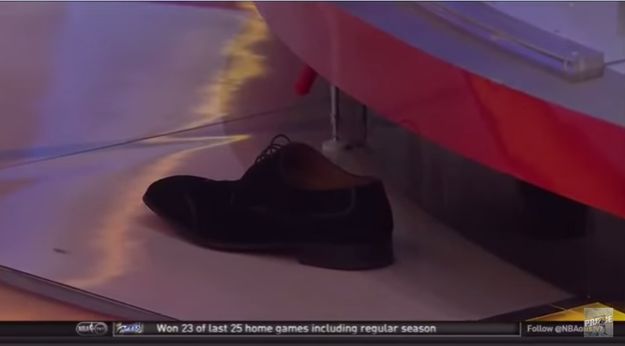 THE AFTER PIC…. @SHAQ #downGoesShaq #shaqtinAFall @NBAonTNT @NBATV pic.twitter.com/Qrm1ys2l0J

— Jared Greenberg (@NBATVJared) May 7, 2015
Poor guy. Don't feel too bad for him though. Since Shaq is an AWESOME human being, Big Shaqtus is offering a $500 reward for anyone who can make the best meme of his epic fall.
Whoever makes me the best meme of me bustin my ass (like this one) wins $500 cash. Go. #shaqtinafall pic.twitter.com/3skU2UUUWj — SHAQ (@SHAQ) May 7, 2015

And of course, the internet gladly obliged. Here are 8 of the best memes of Shaq-ting a fall!
8. Get up, Shaq!
GET UP SHAQ pic.twitter.com/UtmtOvu4Wl

— SB Nation GIF (@SBNationGIF) May 7, 2015
I hate you Scar. I hate you.  
7. Turns out Mayweather has knock out power
Maymeather vs shaqiou pic.twitter.com/951Ct3i6sS — SHAQ (@SHAQ) May 7, 2015

No running and hugging this time.
6. Fly like a butterfly, sting like a bee. Fall like Shaq
Good morning. Shaq is the best thing on television. http://t.co/Uapw28qsP1 pic.twitter.com/rV8UaVLzLc

— Tom Ziller (@teamziller) May 7, 2015
But seriously, Muhammad Ali is the greatest. So pipe down, Floyd.  
5. WE'RE GONNA NEED A BIGGER BOAT!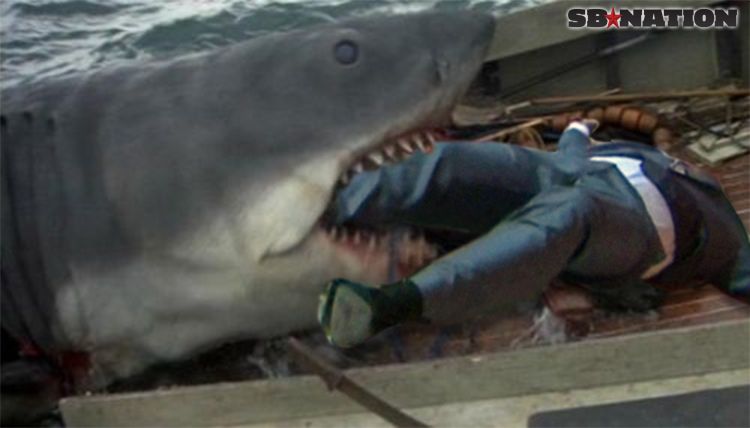 Did I say boat? I meant studio. We're gonna need a bigger studio. CueJaws theme!  
4. Shaq travels
My favorite #ShaqtinAFall meme comes via @FreeBeez4Mee. pic.twitter.com/AH9y7UYLcv

— J.E. Skeets (@jeskeets) May 7, 2015
With his huge frame, Shaq should've known better than travel to Lilliput.
3. Blow the man down
@SHAQ #Shaqtinafall pic.twitter.com/tPRMyjwjrn — Mr. Cinco De Mayo (@KingHyde12) May 7, 2015
That Lance Stephenson's always up to no good.  
2. Tombstone Piledriver!
Yall remember when @SHAQ got tombstoned by the undertaker #shaqtinafall pic.twitter.com/IHnRI3fhY0

— I Am Ironman (@TopFlightChief) May 7, 2015
REST.IN.PEACE. The only thing missing now is Jim Ross screaming "BAH GAWD THAT MAN HAS A FAMILY! "
1.  It's not how slow or fast you run, it's how you win the race.
#shaqtinafall these memes have me in tears pic.twitter.com/WpG3tSQSZU — djbrandigarcia (@djbrandigarcia) May 7, 2015

Fall down seven times, stand up eight. Now cue Chariots of Fire theme!
You are an inspiration, Shaq. Never change.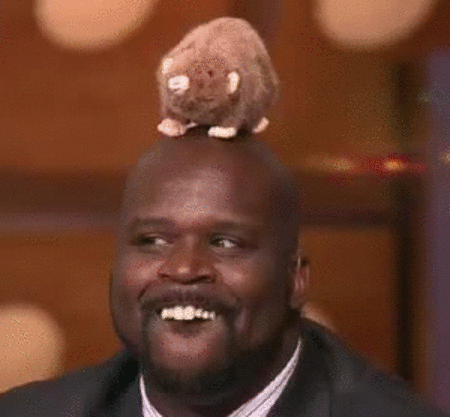 How about you guys? What are your favorite Shaq-ting a fall memes? Share it with us in the comments section!