8 Undeniable Signs "Durugin Ang Droga" Will Be An Instant Classic
Sep 13, 2017 &nbsp • &nbsp Kel Fabie
In the fine tradition of Mystica's "Querido," this film by Scooby Doo's brother, Dinky Doo, a film entitled "Durugin Ang Droga," or "DAD"  for short, aims to be the film we never knew we needed in our life. What a coincidence that the film has the exact acronym as the anti-drug organization helmed by Direk Dinky himself: Duterte Against Drugs! What were the chances?
Behold its majestic trailer:
DURUGIN ANG DROGA — Ngayong September 13 na!

Starring Allen Dizon, Alma Concepcion, Efren Reyes, Sharmaine Suarez, Jackie Aquino, Jeffrey Santos, Rey "PJ" Abellana, and Jeric Raval. Introducing LA Santos and Nina "Diamond Soul Siren" Girado.

Posted by SineHub on Wednesday, August 23, 2017
Behold!
There are no words I could possibly hope to say that would make you want to watch a film of this calibre any more than you already do. Just the trailer alone would make you realize that you are in the presence of a masterpiece – especially one that should be pleasing in the eyes of our beloved president, all things considered. Considering that DInky Doo, Jr. himself is a reformed drug addict, that's a mighty fine achievement, to say the least.
This movie, based on the trailer alone, seems to have everything you can possibly hope for: action, drama, "the Soul Siren" Nina, stilted editing, bizarre props choices, a presidential cameo, and of course, an obligatory rape scene (sorry, the mayor wasn't first). It has everything but the kitchen sink! Now let that sink in.
The movie is coming out on September 13, and you can be sure I will be reviewing this film in all its glory. For now, let's pick apart the trailer to know what we could expect, much like everyone loves to do with Avengers trailers during SDCC…
8. Send in the drones.
With a stirring soundtrack to kick the trailer off, we are immediately treated to breathtaking shots of… rooftops?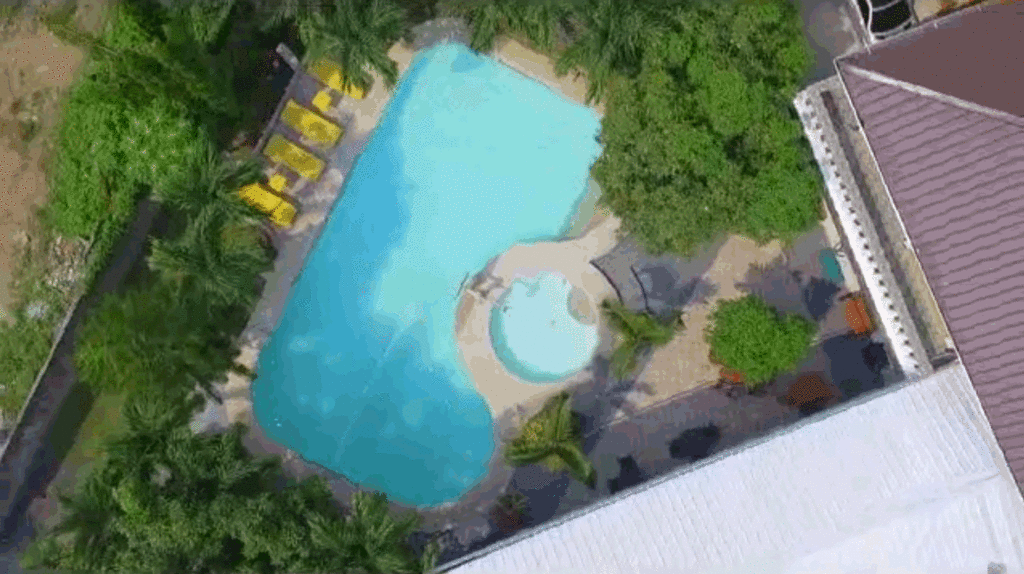 What a view?
Clearly, Direk Dinky's directorial choices are at the forefront here, because he used to be so high all the time, get it? It's a symbolic look at what he used to be, as opposed to what he is now: a director of what should be the next movie to win ALL the awards. Just, ALL of them.
7. Ibang-ibang Nina po ang mapapanood niyo dito.
Can you imagine the interviews Nina's gonna get for this film?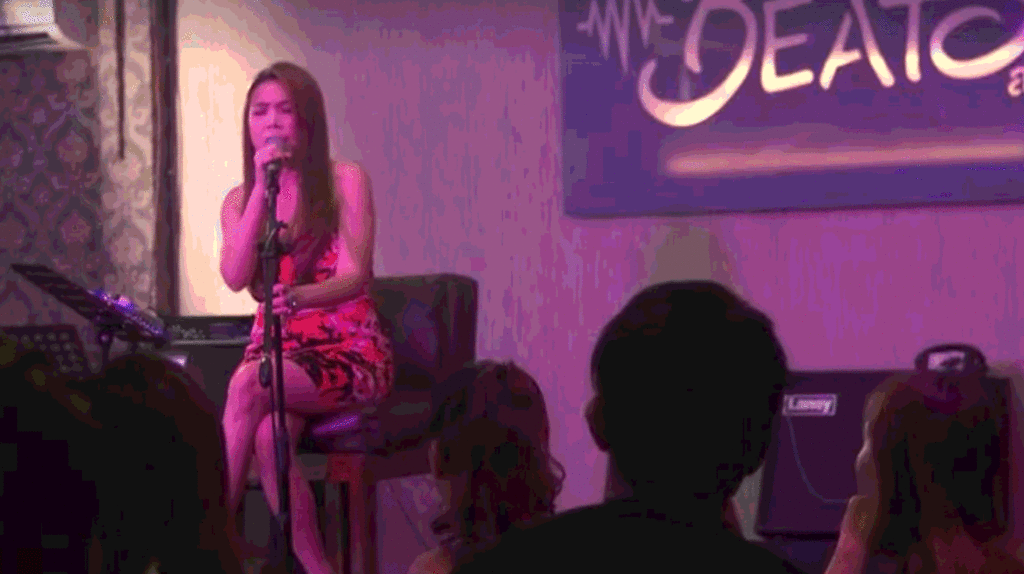 "Panoorin niyo po ito. Ibang-ibang Nina po ang mapapanood niyo dito."
"Kamusta naman katrabaho si Allen Dizon?"
"Okay naman po. Totoong tao po siya."
"One more time, invite all your fans to watch your film."
"September 13 po, 'Durugin ang Droga,' handog po ni Direk Dinky Doo Clarion. Nandito po lahat: may action, may drama, may comedy, may musical number, panoorin niyo po! Pinaghirapan po namin itong movie na ito!"
You just know it's bound to happen, and you're just Jealous it's not happening to you.
6. Suddenly, action!
From action-packed music to Nina's somber delivery of "Somewhere Down The Road," the music picks back right up as the action does the same. A riding-in-tandem crime in progress, oh no!
Followed by a gunshot, then a gun being pointed in the scene after. Sound editing win!
Wait, what? Riding-in-tandem dude's gun wasn't loaded? C'mon, man. You had one job. One job!
5. Mmmm. Mariposa.
In what is no doubt DAD's answer to Mystica's "Spicy Facebook," welcome the new actress known as Mariposa!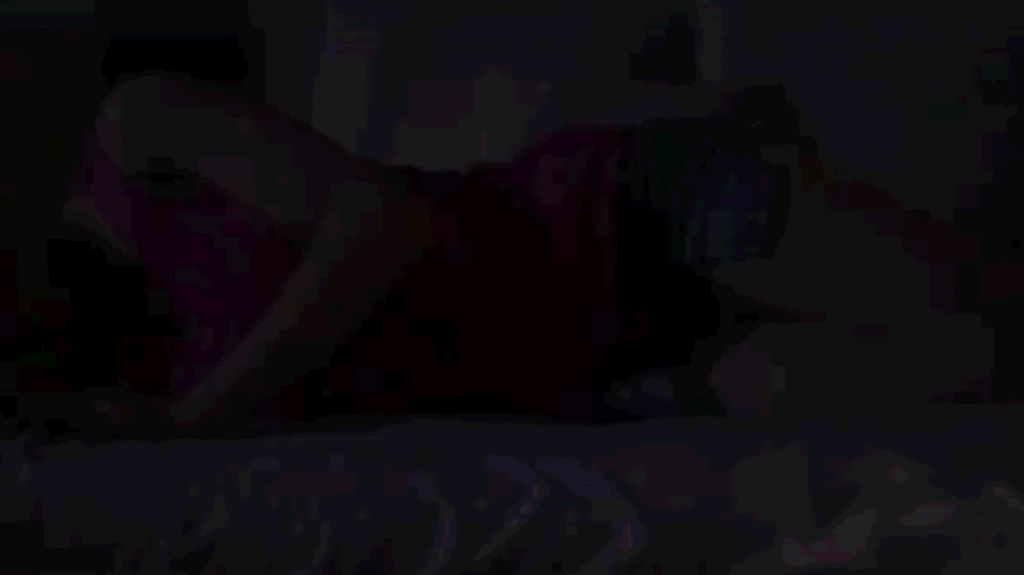 Mariposa.
I may be bad with faces, but that seems to literally be the only time you see her in this trailer. And if you catch this movie on September 13, this might also be the only time you will see Mariposa in a movie. Ever. First-timers tend to not live these things down.
4. Ano Yan?
With a gun pointed to her head, the actress nonchalantly remarks, "ano yan?"
We're asking exactly the same thing about this movie.
Method acting at its finest, ladies and gentlemen. Charlize Theron, eat your heart out.
3. Jaric. Raval.
Hey, guys, ever heard of Jaric Raval?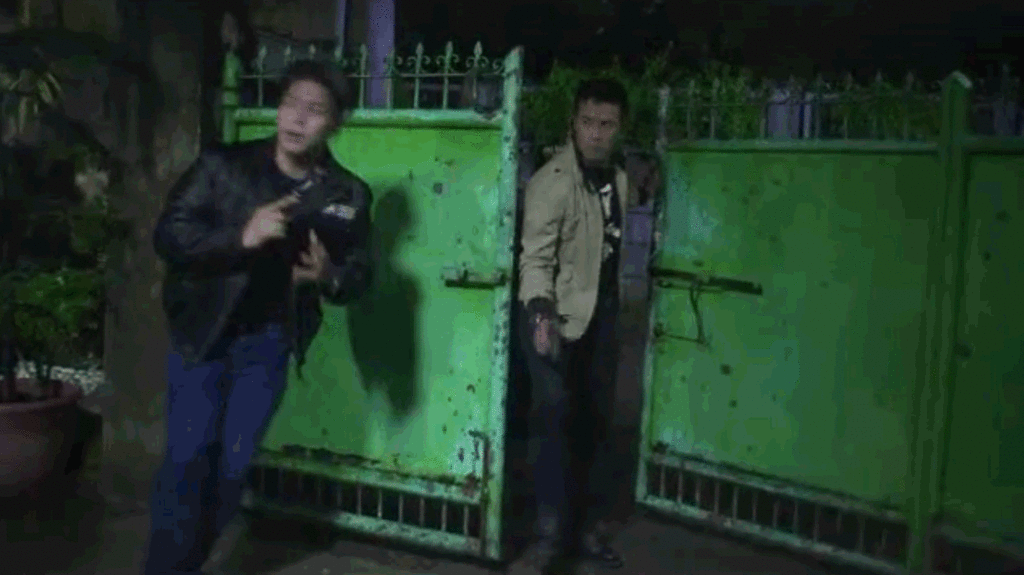 Pictured: Jaric Raval.
In what is no doubt a testament to the editor's eye for detail, and utter disregard for conventions, the artist formerly known as Jeric Raval is now known as… Jaric Raval.
2. Jeffrey Santos is not compensating for something.
Don't get the wrong ideas when you see Jeffrey Santos armed to the teeth with something that looks like it came from the same store they bought the Model O-2 Flamethrower in "Alyas Robin Hood" from.
It's not the size. It's how you use it.
With a weapon that huge, you would assume that Jeffrey Santos is, ahem, compensating, but you would be wrong. He just has that gigantic a mad-on against drugs, that's all.
1. He hates drugs.
Did you know that our beloved president hates drugs?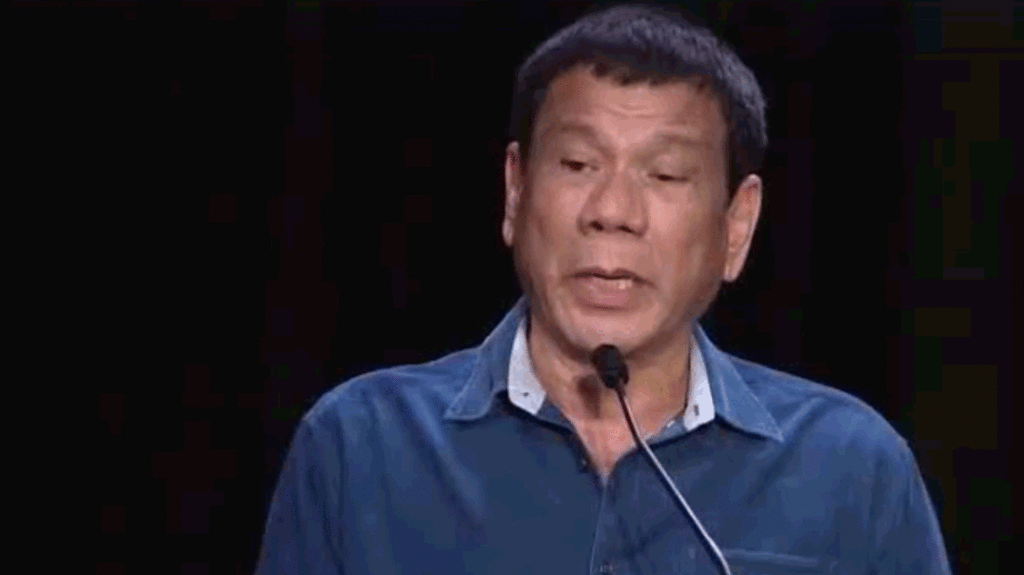 My God. I never knew!
Well, that makes his cameo in this film all the more awkward, because how the hell do you think these guys made a film as insane as this in the first place?
On a scale of 1 to 10, how painful was that? Tell us about it below!