8 Social Media Clues that the Girl You Like is Single
Sep 2, 2015 &nbsp • &nbsp Teddy Tan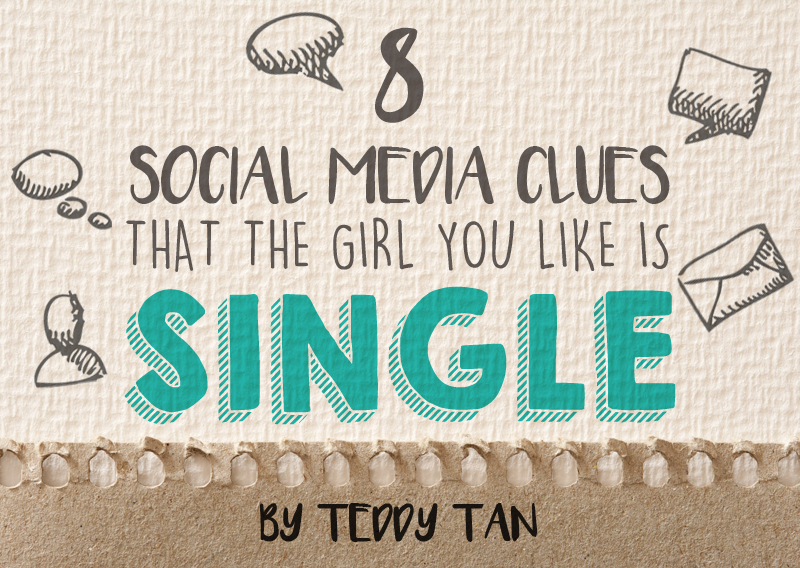 There's a saying among guys that all the great girls are always taken. A lot of guys have crushes on women that have boyfriends already, and this is a source of great frustration. An amazing catch will have a lot of other guys wanting to be with her and will almost always be in a relationship because of this. Unless they're in the "I just want to be single and free" state of mind, which deserves the utmost respect. Don't forget that. Respect this phase in anyone's life.
How to figure out if a girl is single without actually being direct and letting everyone know that you plan to make a move? Here are 8 signs that will help you figure it out.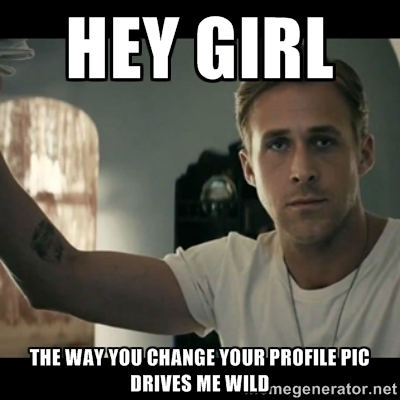 A girl in a relationship rarely changes her profile pic and when she does, it's often a pic of her and her guy. A recently single girl will be changing her profile pic fairly often. It's not that she's trying to get people's attention–she's just trying to re-establish within herself that she has an identity outside of her previous relationship.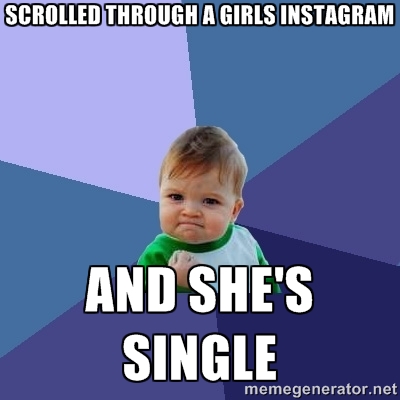 Normally, a girl keeps her instagram locked to either protect her privacy so as to not upset her boyfriend. Now that she's single, she wants to open herself more to the world and even new people.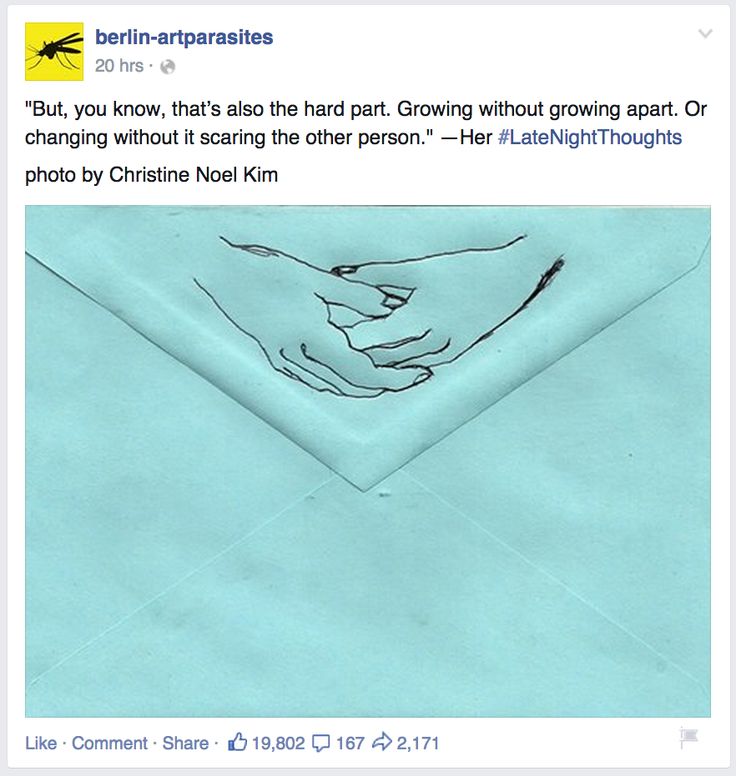 You've seen this a lot. As in, a lot. I'm not saying that ALL posts from that group is about what people look for in partners or relationships, or about being by themselves. What I am saying is that it's very common.
By reposting from that page, she may subconsciously be telling people what she's looking for.
why are girls like "oh it's december i need a boyfriend to keep me warm" no you can buy a coat like the rest of the single people

— Typical White Girl (@TypicalGirI) September 3, 2013
From passive-aggressive tweets to outright funny yet self-deprecating ones. Any person with a female friend who recently broke up will be seeing this on their feed often. There's nothing wrong with it as it has been found that posting on social media is therapeutic for people. This is also an excellent gauge of her current stage in getting over the relationship. So if the tweets are angry, back off. For now.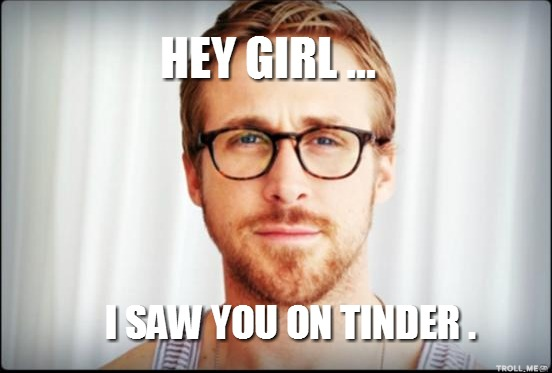 A lot of singles pine for that one person they like and they are realistic enough to know that they may not have a chance so they try to keep their options open by exploring social media dating like Tinder. There may come a point when mindlessly swiping away prospects where you encounter her Tinder profile. Girls in relationships very rarely have accounts on dating sites. They will even go out of their way to delete their profile. If you see the profile of the one you like on Tinder, that's confirmation right there.
Now the next important question is, do you swipe right or just leave it there on her profile?

9Gag. Reddit. Buzzfeed. Thought Catalog. Elite Daily. These sites make a lot of pics or posts about relationships, mainly related to goals or its downsides. If the girl you like is single, you will see a lot of these. Sometimes she will actually throw in a caption. Something like "HAHAHA," "Yes!," "THIS!," or the scariest: "When will I ever get something like this?"
Although, any girl who shares ANYTHING from Elite Daily and Thought Catalog should be avoided at all costs.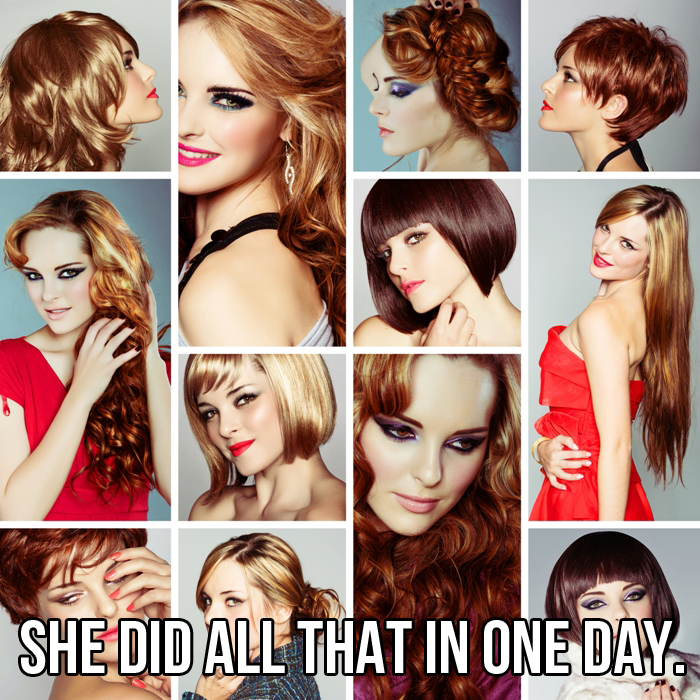 If she posts a lot of pics of herself playing with her hair or trying different clothes and asking for recommendations from everyone, that's definitely a very loud signal that she's single. A girl in a relationship could just easily ask her bf or send a private group message to all her friends in order to get an opinion. If she does it so publicly, she's indirectly telling people that she's free and wants to meet new people.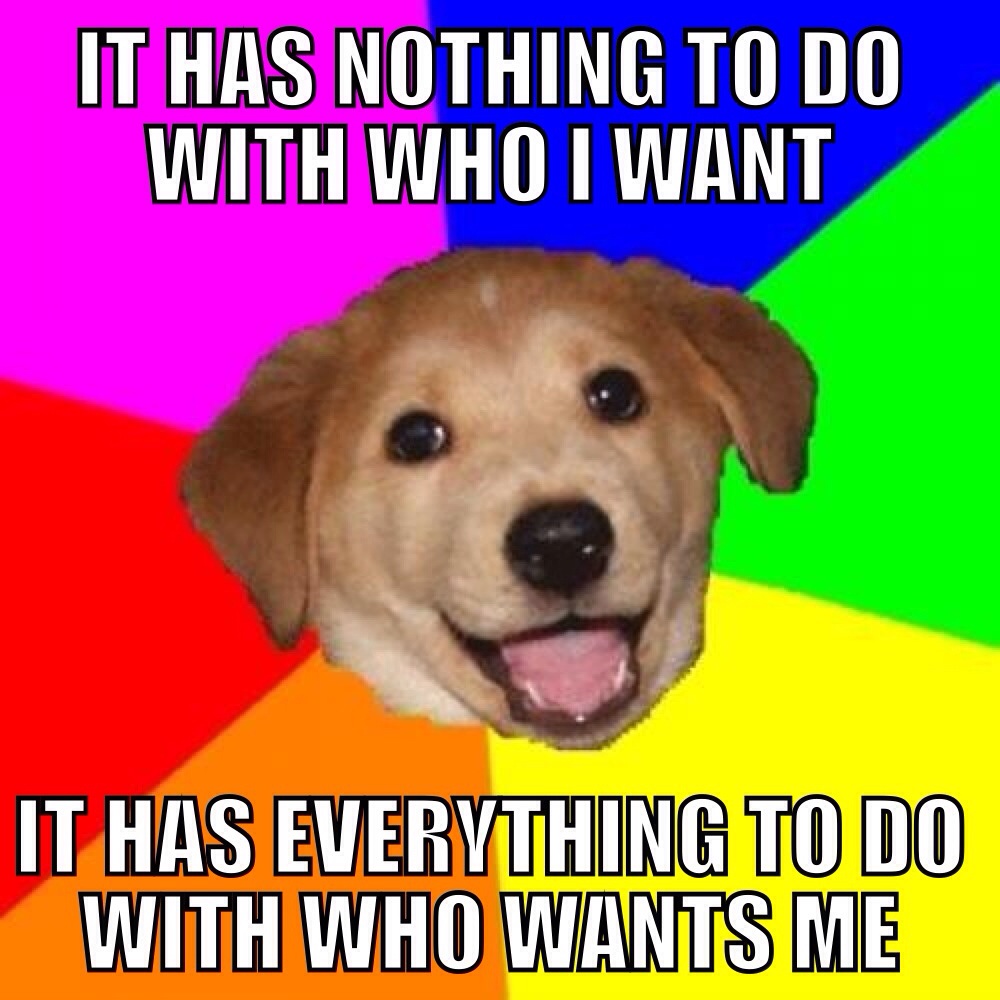 This is probably the most obvious of signs. She will be posting a lot of pics of herself doing stuff on her own, usually activities done by a couple, such as eating out, going on trips or other couple-y stuff. You know what we mean. There will always either be a caption on how great it is to do it alone or cryptic hashtags like #happiness #thisisreal #whydidiwaitsolongtodothis.
Now, mind you, these signs are only around 85-90% accurate. Just be mindful of two things: One, never assume that you're the only one trying to find out if she's single; if she is as great as you think, there will be other guys who will be interested as well. Two, if you feel that she isn't ready or is still enjoying being single, let her be.
What are your other tell-tale signs on social media that a girl is single? Leave a comment and share it with us!