Simone Ashley quickly became the Internet's darling after everyone binged Bridgerton Season 2 in one sitting. The show aired last March 25 and since then Ashley's portrayal of the beautiful Kate Sharma hasn't left our mind since. Everyone's a little bit in love with Simone Ashley — get to know here better with these facts!
 She was born in 1995
View this post on Instagram
Ashley was born on March 30, 1995 in Surrey, England. (Tough luck to all you folks who just missed greeting her on her 26th birthday a few days ago.) Ashley says she grew up being the only "non-academic" in her family, as most of them are engineers and doctors. She pursued her interests in music, arts, and film, and even attended ArtsEd school in Chiswick (Julie Andrews is an alumna!).
She's a singer and a musician
View this post on Instagram
If you think Ashley is a great actor, wait until you hear her sing. According to Variety, she grew up "singing classical music, including Italian opera, and learned musical theater and the piano." Wow. As if we needed another reason to like her! And since she loves musical theater, fingers crossed we that see her on Broadway someday. One of the Schuyler sisters in Hamilton, perhaps?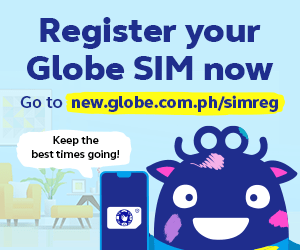 She has starred in plenty of other shows before Bridgerton
View this post on Instagram
If you're asking yourself why Ashley is such a familiar face, maybe you have seen her before. She was part of various movies and series like Wolfblood, Broadchurch, Guilt, and even Pokémon Detective Pikachu. But what really kicked things off for her was playing Olivia Hanan in Sex Education.
Utang Na Sis: Funniest Marites Tindera Posts To Make You LOL Today
Utang Na Sis: Funniest Marites Tindera Posts To Make You LOL Today
Bianca Katipunan | Jan 29, 2020
She can do tattoos
Many of us started picking up new hobbies when the quarantine started, Ashley's just so happened to be tattooing herself. She told Jimmy Kimmel that she started by buying a tattoo pen online and watching YouTube tutorials. And then she tattooed an Egyptian sphinx above her left ankle, an impressive feat considering she's left handed.
She's reportedly going to appear in the live-action The Little Mermaid
View this post on Instagram
Based on various interviews (like the one with Jimmy Kimmel and this Elle Singapore interview), Ashley mentioned she found out she landed the role of Kate Sharma while she was on set. It was a Disney film. While she never mentioned which Disney film, The Disinsider reported Ashley is part of the live-action The Little Mermaid, but her role remains undisclosed.
However, the speculation is that she is playing one of (played by Halle Bailey) sisters, as producers were reportedly looking for women of color to play the roles. We'll probably know by the end of 2022, since the movie is set for release on May 23, 2023.
Is she in dating anyone?
View this post on Instagram
Not at the moment. While Ashley did portray a role in Bridgerton of a woman desperately in love with the viscount, IRL she's single. Or maybe she's just good at keeping her private life under wraps.
What's next for her?
View this post on Instagram
Now that all eyes are on Ashley, she wants to keep up the momentum and take advantage of the worlds it opened for her. Her interview with Glamour revealed that on top of her list is a role in a musical (like Anne Hathaway in Les Miserables) and since she's an athletic woman, she's open to action films too (like Uma Thurman in Kill Bill). Ashley also shared that she's been offered Bollywood roles, but she often turns them down, saying she wants to play roles people wouldn't expect her to play.
"I'm interested in culturally specific roles, but also very much so non-culturally specific ones. I want to go up for roles that anyone can relate to," she tells Glamour. "I want to be seen for my talent. I think I'm very smart and I've got great ideas, and I want to be seen for that and not for how I look."
She will return to Bridgerton Season 3
View this post on Instagram
I guess Rege-Jean Page leaving Bridgerton scarred us to the point where we're afraid Ashley won't show up for the next season too. But the Viscountess is different from the Duke of Hastings. After the announcement that the series is picked up for a third and fourth season, Ashley herself confirmed her character's appearance last March 29. "We're going to be back! Kate and Anthony are just getting started," Ashley said in an interview with Deadline. That's awesome news for those down in the dumps about the show omitting domestic Kanthony.
Check us out on Facebook, Instagram, Twitter, TikTok and YouTube, to be the first to know about the latest news and coolest trends!