Songs We All Had on Our Mp3 Players
Oct 18, 2017 &nbsp • &nbsp Kyzia Maramara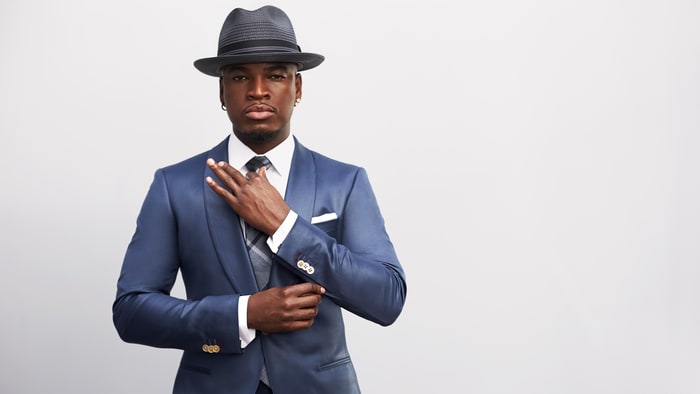 Oh, the good old emo days. Don't deny you haven't been through this phase in your life! You'd bring your Mp3s wherever you go, put on your headphones and sing to these songs. It doesn't matter if the download of the songs will take hours, and my goodness those days downloads really did take hours. Music lovers are willing to sacrifice a few minutes for a song. And no, it's not a phase, mom!
1. Kiss Me Thru The Phone – Soulja Boy
Sing along: Kiss me thru the phone, I'll see you later on.. Kiss me thru the phone (kiss me thru the phone) See you when I get home
The definition of cool was memorizing this song and playing it every chance you got. If you give it a listen right now you'll be flooded with memories of playing it on speaker phone, trying to burn it to CDs, or asking your classmates to Bluetooth it to your phone.
2. Beautiful Girls – Sean Kingston
Sing along: You're way too beautiful girl that's why it'll never work you'll have me suicidal, suicidal when you say it's over
Aside from the fact that this song was on the radio most of the time (yeah we had radios back then), we just had to download it anytime the need to listen kicks in. Not to mention the major LSS it came with.
3. Crank That – Soulja Boy
Unleash your inner self from the hood! These days if artists release this type of songs, they might be pegged as "breezy" or "jeje" but Soulja Boy was one of the greatest when we still had our Mp3s. That was before we thought to search for the lyrics (that's why it isn't good to sing along to).
4. Here Without You – 3 Doors Down
Sing along: I'm here without you, baby, but you're still on my lonely mind. I think about you, baby and I dream about you all the time
The greatest of the rock band era has passed us by and we are truly sad for the future generations to come. They will never hear classic songs with clean and great lyrics like Here Without You. It's best to listen to this song while sitting by the window watching the rain on the street. Although it makes us feel more emo, who cares?
5. Miss Independent – NeYo
Sing along: She got her own thing that's why I love her. Miss Independent won't you come and spend a little time
NeYo was da bomb back in the mid '00s! All his songs had great meanings and had beats you would have the urge to dance to. One of his greatest songs would have to be Miss Independent, a song with a good message too!
6. Lips of an Angel – Hinder
Sing along: It's really good to hear your voice saying my name it sounds so sweet. Coming from the lips of an angel hearing those words it makes me weak
The very definition of emo is you singing your heart out to this song! If Lips of an Angel didn't make you emote in some way, have you really lived your life? Even though this song is about cheating, we still rocked to the tunes.
7. Forever – Chris Brown
Sing along: It's like I've waited my whole life for this one night it's gon' be me you and the dance floor. 'Cause we've only got one night double your pleasure double your fun
From the funky intro and your friends shouting "One, two, three, four!" admit it, you're always tempted to dance to this song. This was created back in the days when artists didn't sing about their butts or other inappropriate songs being produced today.
8. Stickwitu – The Pussycat Dolls
Sing along: Nobody gonna love me better, I must stick with you forever. Nobody gonna take me higher, I must stick with you
One of the more iconic girl bands in the mid-2000s was The Pussycat Dolls. If you say The Pussycat Dolls this song will be the first one people will remember. Aside from the fact that it'll give you major LSS and throwback feels, it'll also motivate you to hold out for the one who will stick with you forever!
What songs did you have on your Mp3s? Share it with us in the comments!