If you're having a bad week so far, quick! Drop everything and read up on this week's Yay Wednesday!
Here's your weekly dose of Xander Ford
Xander Ford sample dance. Ang lupet!

Posted by Noy on Thursday, October 12, 2017
And our favorite prank call so far:
Xander Ford Prank Call Gone Wrong

https://youtu.be/68BXHoC_ADo (Ang pagMura ni Xander Ford kay Kathryn Bernardo)

Posted by Video World on Sunday, October 15, 2017
Did you finish it 'til the end? Idol!
Someone questioned Ariana Grande's My Everything album
I've done the research and there's no way her ass is sitting on that stool. pic.twitter.com/AIGNpcJn6G

— Jesse McLaren (@McJesse) October 15, 2017
Come to think of it, HOW DID SHE FIT ON THAT TINY CHAIR??
next week on mythbusters https://t.co/1tgyXtfyC6

— Ariana Grande (@ArianaGrande) October 16, 2017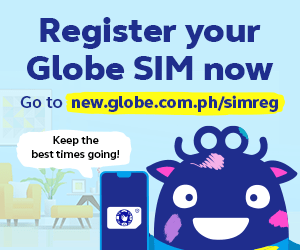 The first Black Panther teaser is here!
Bringing a brand new #BlackPanther poster to you 1st! We hit theaters Feb 16, but you can check out the new trailer from @marvelstudios NOW. pic.twitter.com/KFbA9A9cG8

— Chadwick Boseman (@chadwickboseman) October 16, 2017
The cast looks so. damn. good.