Soul is Pixar Animation Studios' (Toy Story, Onward) latest animated film, featuring Jamie Foxx (Collateral, Baby Driver) and Tina Fey (SNL, Mean Girls) in a story completely unlike what the trailers have shown thus far. A jazz-infused romp from Pixar Chief Creative Officer Pete Docter, best known for crafting modern classics such as Up (2009) and Inside Out (2015. Does Soul live up to those lofty standards, or does it have more in common with the likes of Cars 2 and The Good Dinosaur?
Read on to find out!
The story
Joe (Jamie Foxx, Django Unchained) is a music teacher with aspirations of hitting the performing bigtime. Joe's big shot at playing with the famed Dorothea Williams (Angela Basset, Black Panther) seems lost when, in a moment shown in every trailer, he, well, dies. Awakening in the Great Before (the aptly-named prelude to the Great Beyond) as a disembodied soul, Joe must find his way back to the mortal plane. Before he can, though, he is paired with 22 (Tina Fey, Sisters, Date Night), a soul who's yet to find her literal reason to exist as a human.
With time running out before his big show, Joe has to contend with obstacles on both sides of mortality while, on the way, learning what it means to really live.
Life, the universe, and everything

The very best stories work when you have no idea what you're in for, and to reveal the twists that Soul takes before it reaches its conclusion would be a crime. Suffice it to say, the kids will be happily entertained, even as the adults are in tears, questioning their life's choices.
As expected, the world-building, direction, and production are top-notch, presenting audiences with a well-planned infrastructure (and bureaucracy) for the before- and afterlife that, honestly, doesn't look half bad. But then, any netherworld where Richard Ayoade (The I.T. Crowd) explains the rules to you is good by definition. There is no religious-based offense to be taken here (though someone, somewhere will probably find a way), as the writers take a lot of broad ideas from the general notion of an afterlife and put a unique spin on it.
Magical Overload: The 8 Biggest Upcoming Disney Projects
Magical Overload: The 8 Biggest Upcoming Disney Projects
Mikhail Lecaros | Dec 14, 2020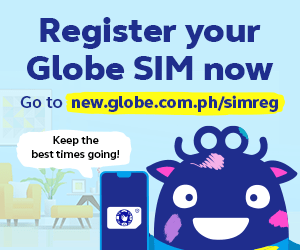 Pixar's Docter

Of all Pixar's in-house creatives (save for perhaps disgraced former-CCO John Lasseter himself), Pete Docter stands in a class of his own. Think to the first ten minutes of Up, or Bing Bong's big moment in Inside Out (2015), because, chances are, if a Pixar movie made you cry in the last ten years, he's the one responsible. In Soul, Docter takes on possibly his most challenging proposition and somehow makes it look easy. This isn't a movie about the afterlife – it's about life in general, and how the things that bring us joy aren't necessarily the driving forces in our lives that we would idealize them to be, and there's nothing wrong with that.
Wow.
We've all heard the lesson about slowing down to smell the roses in a million movies, but rarely is that paired with notions about what comprises the soul (literally or otherwise) making the decisions in the first place. Soul may be a cartoon, but the emotions it brings up are as real as it gets. 48 hours removed from his viewing, this writer remains in a state of delighted awe that there exists a cartoon about what it means to be alive, and it is brilliant.
Souls in sync

In the lead, Foxx as Joe makes a great frontman his passion for music (seen in films like Ray (2004) or Dreamgirls (2006)) shining through. This isn't to say that he isn't funny, though; as the straight man to Fey's cynical, snarky 22, Foxx imbues Joe with humanity that shines through the CGI renderings. As 22, Fey is so naturally lively (even when 22 is being a downer), that one wonders why she hasn't done more voiceover work. The film even takes a dig at why a formless soul would sound like a middle-aged white woman (22's words, not mine), and it's as whimsically ridiculous as you would imagine.
Sound and picture
Imagine Pixar Day and Night (2010) short, cross it with some Picasso, by way of What Dreams May Come (1998), and you'd still only be scratching the surface of what Docter and his cohorts have managed to create. Soul may obtain some of the most wondrous images Pixar's ever put out, and one would happily pay to see them on the big screen. The soundtrack's no slouch, either, boasting jazzy tracks orchestrated by John Batiste (Stephen Colbert's bandleader), as well as a more traditional score by Trent Reznor and Atticus Ross (!) that could very well net the duo another Academy Award for its emotive, expressive undertones that pair seamlessly with the action.
The pre-game

Attached to Soul is a short film, Burrowed, a lovingly-hand drawn tale about a rabbit looking to make her home underground. Much like in the Looney Tunes of yesteryear, this cartoon rabbit can traverse soil as effortlessly as a fish through water, but she soon discovers that the underground is a whole lot more crowded than she could have anticipated.
The Best (And Worst) of Pixar Short Films
The Best (And Worst) of Pixar Short Films
Mikhail Lecaros | Mar 15, 2020
Defining the standard

Where others have tried and failed, Disney-Pixar continues to be the standard by which animated family fare should be judged. Even when they're dealing with something as thematically mature as mortality (Up), letting go of childhood things (Toy Story 3), or challenging gender roles and expectations in a modern family (The Incredibles 2), Pixar is second to none in delivering content that anyone can enjoy and appreciate.
Consider something like, say, Angry Birds (2016), or The Emoji Movie (2017), which were outdated as soon as they were announced, or Shrek the Third (2007), wherein future audiences would have no idea why casting Justin Timberlake (The Social Network) opposite Cameron Diaz (Charlie's Angels) was ever considered a cute idea.
The bottom line

Soul confirms something that audiences have long known: that Pixar is at its best when attempting something original. Whether they're about talking bugs or toys or cars, their movies are about people, and this latest release may be the ultimate expression of this. Hilarious, poignant, and thoroughly entertaining, Soul isn't a great family movie – it's a great movie, period, and one that everyone should watch.
You can catch Soul now at select cinemas across the Metro.