1. The Black Suit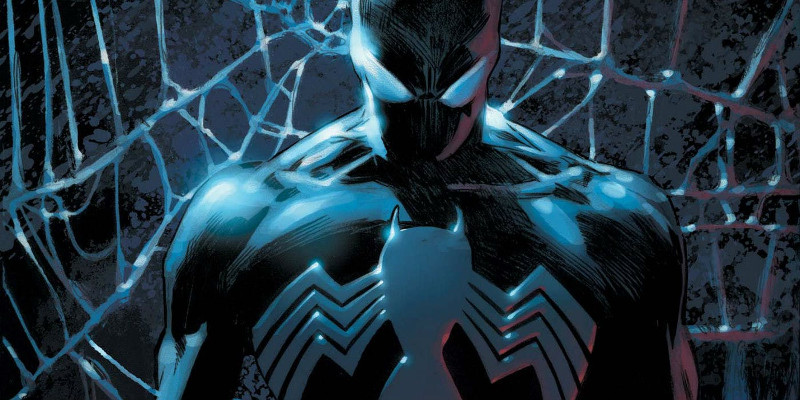 First appeared in: Marvel Super Heroes Secret Wars #8; Amazing Spider-Man #252 (1984)
This striking black get up is probably the most iconic of the bunch. Based on an idea submitted by fan Randy Schueller, it was acquired by Peter during the 80s Secret Wars event. The suit was revealed to be an alien entity attempting to bond with Peter, who ditched it. It later bonded with bitter journalist Eddie Brock to become Venom. Peter sometimes revisits the look using mundane garments, probably cause it looks really cool.
2. The Amazing Bag Man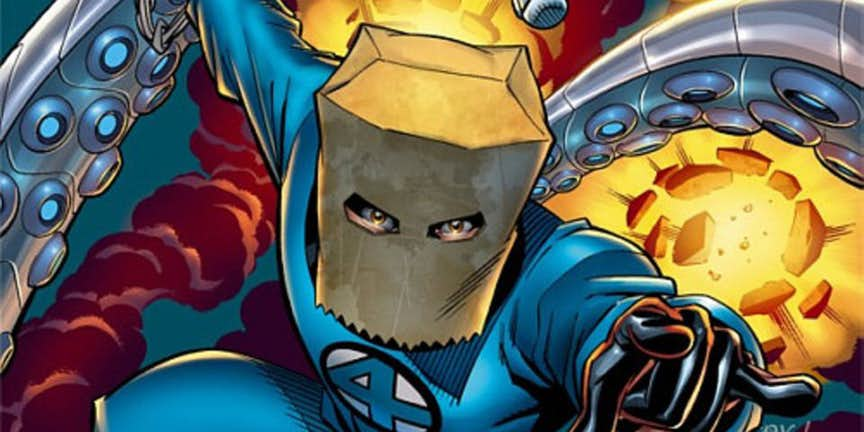 First appeared in: Amazing Spider-Man #258 (1984)
It was the Fantastic Four that provided the technology needed to take the alien black suit off of Peter and it was also the Fantastic Four costume that gave him a spare uniform to wear after. But absent a mask – the First Family are public figures who don't wear masks – Peter had to resort to a brown paper bag to hide his identity. Without his familiar spider-branding he went into action as "The Amazing Bag-Man."
3. Iron Spider
First appeared in: Amazing Spider-Man #529 (2006)
Months before a Civil War broke out between costumed adventurers, Spider-Man was recruited by Tony Stark to become his protege. Stark gifted Peter with a high tech costume with all sorts bio-monitors, electromagnetic scanners and a set of retractable cyber arms that gave a more spidery look. Peter returned to his red and blue after he and Stark came to disagreement during the aforementioned Civil War.
8 Reasons Why Iron Man is the Coolest Superhero
8 Reasons Why Iron Man is the Coolest Superhero
8List | Apr 08, 2017
4. Scarlet Spider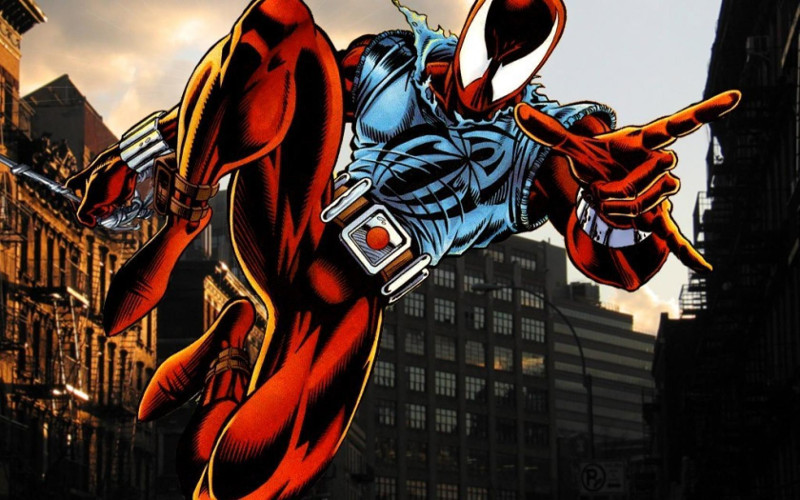 First appeared in: Web of Spider-Man #118 (1994)
During a convoluted and controversial storyline known as the Clone Saga, a clone of Peter Parker going by the name of Ben Reilly was introduced. Like Peter, Ben couldn't resist the call to be a superhero, so put together this oh so 90s ensemble to distinguish his deeds from those of Peter's alter ego. Ben has died and come back several times since then, and frequently returns to this costume.
5. Spider-Man 2099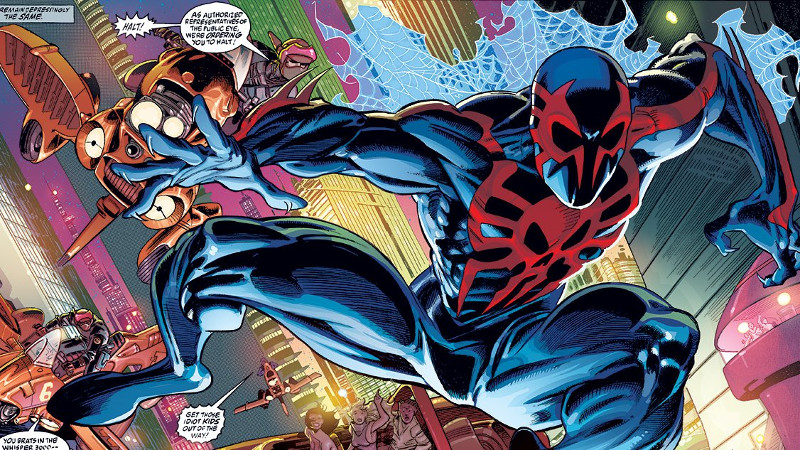 First appeared in: Amazing Spider-Man #365 (1992)
In the far future of 2099, a geneticist named Miguel O'Hara tries to escape corporate blackmail, but his attempt is sabotaged when his DNA gets spliced with that of a spider. Unable to restore his original genetic code, Miguel adopts the mantle of an ancient hero named Spider-Man to fight corporate corruption and criminality. His costume's creepy web cape and intimidating spider/skull pattern makes it a fan favorite.
6. Spider-Man Noir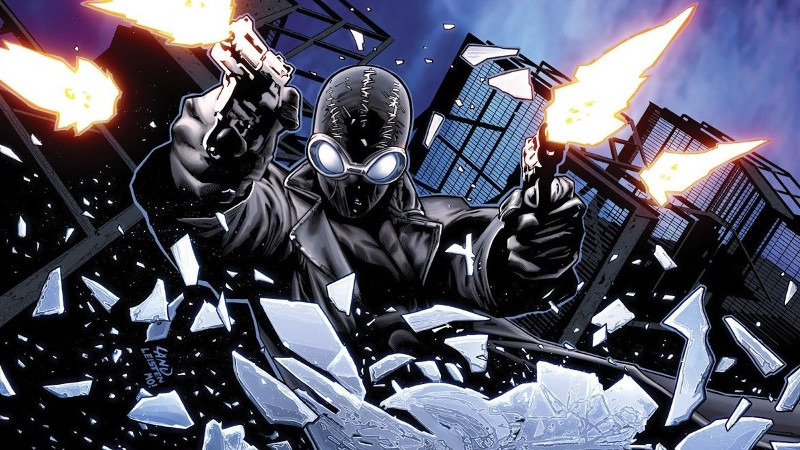 "If there is too much power, then it is the responsibility of the people to take it away." That's the motto of The Spider-Man of the alternate Noir universe, who fights injustice and corruption. Less powerful than other Spider-Men we know, this Spider-Man wears a dark leather mask, goggles, a button up vest and a smokey grey trench coat. If anything, it serves him well in stealthing between the shadows of the city.
7. Future Foundation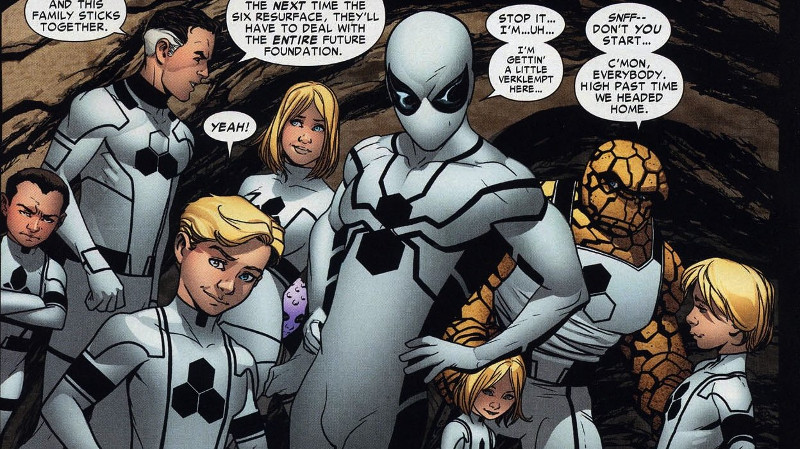 First appeared in: FF #1 (2011)
Believed to have died in the Negative Zone, Johnny Storm's will asks best friend Peter to join the Future Foundation, a rebranded version of the Fantastic Four that focuses on education, philanthropy and exploration. With the gig comes a new costume made of unstable molecules, the wondrous Marvel substance that endures all sorts of fantastical elements and also never gets dirty.
Everything You Need To Know About Marvel's Spider-Man
Everything You Need To Know About Marvel's Spider-Man
Matthew Arcilla | Sep 04, 2018
8. Superior Spider-Man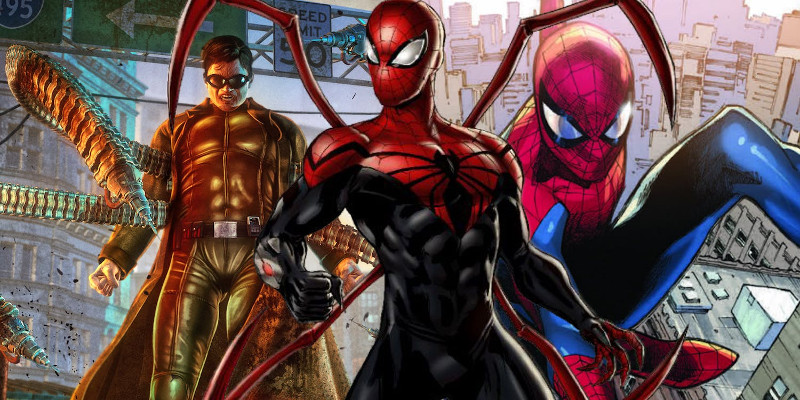 First appeared in: Amazing Spider-Man #700 (2013)
After arch-nemesis Otto Octavius swapped his dying body with that of Peter Parker's, he swore to become a better man than Doctor Octopus and a more superior Spider-Man than Peter. The result was a controversial premise that eventually won over critics. Octavius transforms the life of "Peter Parker" by finishing his doctorate and starting a new company but not before creating a new costume with retractable spider arms, several gadgets and a bold red and black design.
Which ones are your favorite? Tell us below!