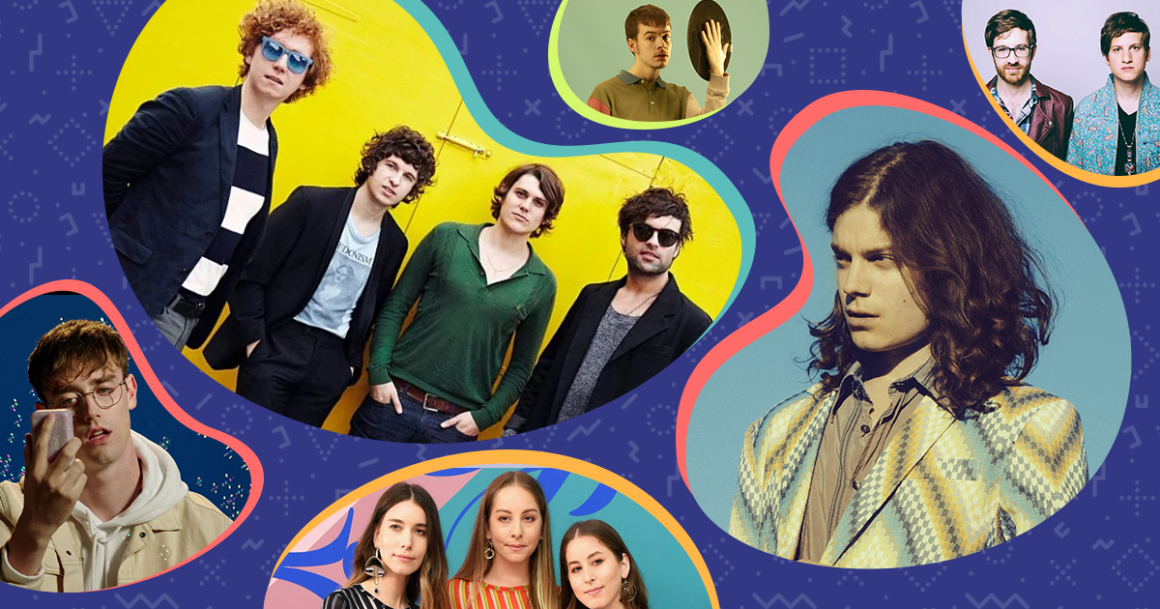 Wanderland Music & Arts Festival (a.k.a the Coachella of the Philippines) has recently announced that their annual one night event will be split to two days next year, March 9 and 10. They've started the pre-selling of tickets last August 30 even though the line-up hasn't been announced yet. Everybody's excited; after all, if the iconic music festival is split into two days, the acts must be to die for, right?
We can't wait to know the line-up of local and international bands that will be performing! But while we're waiting, here are some of the international bands we want to see on that stage. Fingers crossed!
Arctic Monkeys
Arctic Monkeys' new album Tranquility Base Hotel & Casino might not be everyone's cup of tea but there's no denying the band's music has matured and we're all here for it. Hearing Alex perform classic Arctic Monkeys songs will be such a treat!
The Kooks
The Kooks have just released their album Let's Go Sunshine after 3 years of musical silence. The 15-track album remains true to the band's old sound which is why it's not hard to fall in love with it. We're betting this is enough to get them a slot at performing in Wanderland!
8 Upcoming Local Artists You Should Watch Out For
8 Upcoming Local Artists You Should Watch Out For
Blair Perez | Aug 30, 2018
Hippo Campus
Up and coming Minnesotan indie rock band Hippo Campus had a successful debut album released in 2017 entitled Landmark. They recently dropped their single 'Bambi' and are set to release the full-length album of the same name late this September. Quirky, aesthetic, and evoking emotions, this band has a lot to offer, and thay have a lot of fans in the Philippines too!
Rex Orange County
The prodigy that is 20-year-old Rex Orange County (real name Alexander O'Connor) brought us songs that appeal to our old souls. He released a cover of "You've Got a Friend In Me" which featured Randy Newman himself. He has already released two full-length albums and collaborated with a lot of artists at the age of 20. With all these accomplishments under his belt, the next thing he should do is to visit Manila then.
Hymn for The Weeknd: 8 'Starboy' Verses Perfect For Your Instagram Caption
Hymn for The Weeknd: 8 'Starboy' Verses Perfect For Your Instagram Caption
Desiree Pore | Aug 30, 2018
Vampire Weekend
American rock band Vampire Weekend is about to release their fourth album late this year. It's rumored to be called Mitsubishi Macchiato but front man Ezra Koenig has yet to end his being cryptic about it. Nonetheless we're still happy we get to hear new songs after 5 years!
Great Good Fine Ok
Only few bands make it to our list of greatest duos (which btw include HONNE, Twenty One Pilots, and Oh, Wonder) and Great Good Fine Ok (GGFO) is definitely a part of it. This American duo formed by Jon Sandler and Luke Moellman only started in 2013 and although they've only released EPs and singles, they already collaborated with artists like The Chainsmokers and Before You Exit.
This Record Label is on a Steady Climb to the Top
This Record Label is on a Steady Climb to the Top
Kyzia Maramara | Sep 03, 2018
BØRNS
Garrett Clark Borns' (stage name stylized BØRNS) albums speak for themselves at how amazing an artist he is. His 2015 Dopamine peaked at 2nd place in Billboard Top Alternative albums and his recently released 2018 album Blue Madonna has likewise peaked at 3rd place in the same category. His electropop music appeals to this generation and we just can't wait for him to visit the Philippines!
HAIM
This Los Angeles pop rock band is composed of three sisters born to a musical family: Este Haim, Danielle Haim, and Alana Haim. They have been in the music industry since 2007 and have since released two studio albums. HAIM has had fans all over the world clamoring after their music with shows often packed full if not sold out and their songs always charting. They've also performed for Laneway Festival in Singapore back in 2014, maybe they can add another Asian country to their tour!
What's your wish line-up for next year's Wanderland Music Festival? Share it with us below!