It is a time of uncertainty. The once-venerable Star Wars franchise has reached an impasse, as the latest episode, The Rise of Skywalker seeks to heal the rift created by the series' most recent big screen releases. As a direct result of the aforementioned conflict, an entry centering on fan favorite character Obi-Wan Kenobi (Ewan McGregor, Doctor Sleep) for the big screen was relegated to Disney+ where, encouragingly, The Mandalorian has met with great success. Taking no chances, Disney has enlisted the services of J.J. Abrams (Star Trek, Super 8) to direct, having already proven his franchise chops with the blockbuster reception to his The Force Awakens in 2015.
Now being promoted as the final entry to the Skywalker saga that began with 1977's original Star Wars, the film has a lot of boxes to tick to deliver a suitably epic and –hopefully– satisfying, finale.
The Story
Following their decimation at the end of The Last Jedi, the remains of the New Republic search for a means to defeat the First Order, now led by the mercurial Kylo Ren (Adam Driver, BlacKkKlansman). Unbeknownst to our heroes, Ren is on the hunt for the source of a mysterious transmission, which could hold the key to eliminating the Republic, once and for all. Meanwhile, aspiring Jedi Rey (Daisy Ridley, Murder on the Orient Express) is continuing her training under the watchful eye of General Leia Organa Solo (Carrie Fisher, When Harry Met Sally), while awaiting information that could prove vital to their survival. Before long, Rey undertakes a crucial mission to an unknown world with her friends, Finn (John Boyega, Attack the Block) and Poe (Oscar Isaac, X-Men: Apocalypse), in one final, desperate bid for peace.
Picking Up the Pieces

It goes without saying that Abrams had his work cut out for him when he took on this project; the preceding episode, The Last Jedi, went to extreme lengths to take virtually everything he'd established in The Force Awakens, and either tossed it out or turned it on its head. Suffice it to say, whatever master plan that film's director (Rian Johnson, Looper), had in mind was rendered essentially moot by the sheer magnitude of online backlash that met it.
Abrams wastes no time to divest himself of Johnson's contributions – in the opening five minutes alone, we are introduced to Kylo's quest, a new threat, the origin of Snoke (Andy Serkis, Lord of the Rings), Leia as Jedi Master, and Rey's insecurities. With the new status quo established, the next ninety minutes are spent delivering so much exposition that we probably would've been better off with a two-part finale (hey, Harry Potter got away with it!).
Unknown Heroes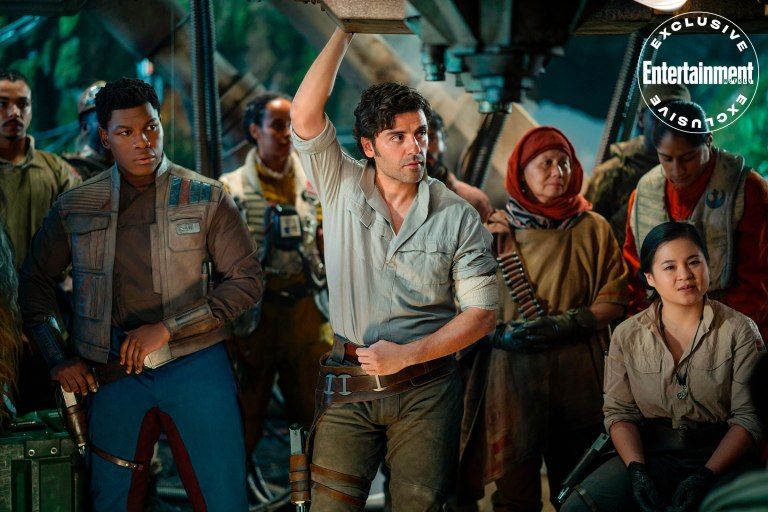 Despite the influx of new material, and generally increased screen time, the main characters still somehow manage to get short shrift. Such is the case with Poe and Finn, who now engage in the sort of bickering camaraderie that, much like Obi-Wan and Anakin's in Episodes II and III, is presented as something we need to accept, rather than being presented in any sort of natural way. The same can be said of Poe's clumsily inserted backstory, which reduces him to just another Han Solo (Harrison Ford, Raiders of the Lost Ark) type, while having next to no bearing on the story.
By this point in the classic Trilogy (Episodes IV, V, VI), we knew enough about Han, Luke (Mark Hamill, Batman The Animated Series), and Leia, that they felt like real people to us, rendering it genuinely thrilling and terrifying when they were in danger. To date, Poe, Finn, and Rey remain cyphers – we simply don't know them well enough to be worried about their well-being, making it more exciting to see, say, R2-D2 or Lando Calrissian (Billy Dee Williams, Batman) appear onscreen than any of this new trilogy's supposed heroes.
Introductions made on both sides of the galactic conflict don't fare much better; the character of Zorii Bliss (Keri Russell, Waitress), for example, is the sort of mysterious ne'er do well that would fit right in on Disney+'s brilliant The Mandalorian, but, like Benicio Del Toro's hacker in The Last Jedi, she is introduced to fulfill a function, only to be discarded as an afterthought.  Russel is a fine actress, but her role here is practically a cameo, seemingly included at the whim of her longtime friend Abrams, who directed her in his big-screen debut, Mission: Impossible III, as well as TV's Felicity.
Rise of the Bad Guys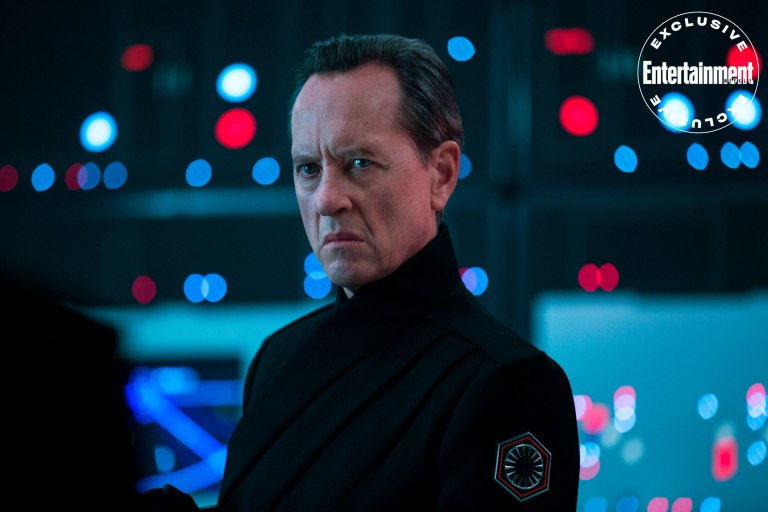 The only major new villain here is General Pryde (Richard E. Grant, Logan), a longtime Imperial loyalist whose sneers his way through his screentime. Domhnall Gleeson (Harry Potter's Bill Weasley) returns as General Hux, but isn't able to rid himself of the punchline status that The Last Jedi reduced him to.
The core of the bad guys' plan is built around a massive, heavily-armed fleet that is primed to wreak havoc across the galaxy on Kylo Ren's say-so. When the plot is revealed, one seriously wondered if the screenwriters (Abrams and Batman V Superman's Chris Terrio) just ran out of ideas or thought that audiences would just buy into anything with the Star Wars name attached.
But all of that pales in comparison to Rey's past coming to the fore.
Always Two, There Are
* SPOILERS FOLLOW, DON'T HIGHLIGHT THE FOLLOWING INVISIBLE TEXT IF YOU DON'T WANT TO KNOW ANYTHING*
In the last film, we were told that Rey's parentage was of no consequence, upending expectations laid down by The Force Awakens. Here, Abrams overrules that decision with a reveal that, quite frankly, isn't as shocking or revelatory as the filmmakers clearly want us to believe. Thankfully, Rey is infinitely better served by the notion that a thousand generations of Jedi live on in her, a fact realized in goosebump-raising fashion during the film's final showdown.
Less satisfying, however, are Rey's interactions with Kylo, which just seem to rehash what we already saw in the previous episode, save for one moment that sees the former Ben Solo interacting with the infamous Knights of Ren. For his part, Driver still proves himself a compelling, (if one-note) presence, but is largely reduced to chasing (literal and figurative) ghosts during Rise of Skywalker's runtime, never coalescing into the sort of tangible threat his grandfather represented. The character is further emasculated by his big moment being more cringe-worthy than anything else (to the point of attracting chuckles at the screening this writer attended).
While one wishes he could say that some iteration of the film presents Kylo Ren as a villain for the ages, one can only judge the version that was shown.
*SPOILERS OVER*
The People's Princess
Abrams made headlines when he announced that The Rise of Skywalker would make extensive use of unused footage Carrie Fisher shot for The Force Awakens and The Last Jedi to give the actor an exit worthy of her character's stature. While the intention is certainly admirable (if only to avoid the criticisms of Peter Cushing's post-mortem performance in Rogue One), the final execution is lacking, as characters talk around shots of a clearly out-of-context Leia, who responds in the most generic terms imaginable. Make no mistake, we love Carrie Fisher, and it is most admirable that the crew too the time and effort to make this happen, but the amount of plot that relies on the former princess' participation far outstrips the (clearly) limited footage they had to work with.
Saga's End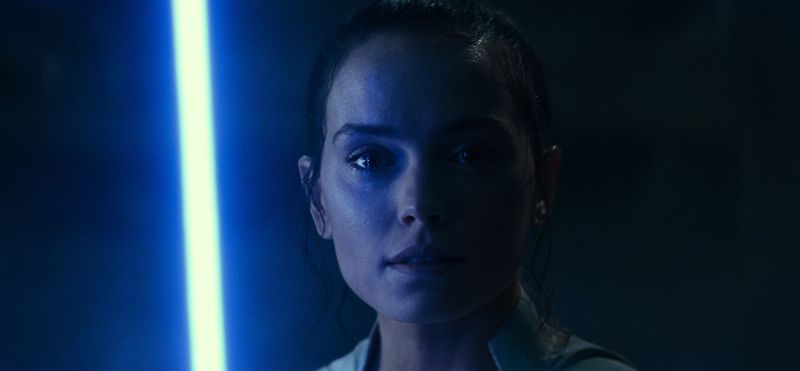 Four years ago, The Force Awakens presented viewers with a return to a galaxy far, far away, cleverly utilizing classic concepts to introduce a new generation of characters in an exciting new storyline, rife with possibility. It may never be fully known how much of Rise of Skywalker's shortcomings can be blamed on the directions taken by its immediate predecessor, and how much were borne of trying to make a set release date, but as it stands, The Rise of Skywalker shows us precious little that we haven't seen before, while simultaneously failing to do anything interesting with the new ideas it does have.
At the same time, the film features an inordinate amount of fan service, as though Abrams and his crew were determined to throw in every single reference, cameo, and gag they could think of on their way out. Nary a segment of the franchise goes untouched, with shout-outs to past entries, the comics, and even an animated series or two, brought in for good measure, all set/ to one final rousing score from legendary composer John Williams (Superman, Indiana Jones, E.T., Jurassic Park).
The Bottom Line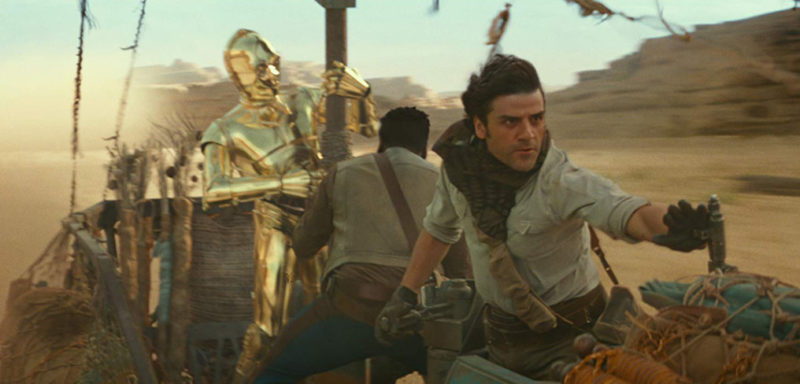 While it is possible that future viewings will change one's opinion, it is impossible to avoid the feeling that Abrams has gone out of his way to invalidate the previous episode in order to accommodate his vision for the franchise. Unfortunately, the transition is anything but smooth, as, from the get-go, we are bombarded with so many new characters, planets, and action sequences as to be rendered numb. Regardless of whatever curve balls The Last Jedi threw, it would have been infinitely more palatable if the filmmakers had tried to build on what that film did, rather than simply pretending that it didn't happen.
Of course, in an age where no franchise stays dormant for long, it is entirely possible that future films and/or series may rectify this film's missteps, just as The Clone Wars and Rebels animated series retroactively made up for the prequels' shortcomings. However, writing in the here and now, it is with no small degree of personal sorrow that this writer must report that The Rise of Skywalker has achieved a franchise milestone: it's made me wish that they'd quit while they were ahead.
Thank goodness for The Mandalorian.
Have you caught 'The Rise of Skywalker' yet? Tell us your thoughts on the movie in the comments!