Though the main characters come from different backgrounds: an athlete, a movie translator, a painter, and a daughter of a big company's CEO, Run On gave us the perfect slice-of-life drama that's light, comforting, and without the typical rom-com tropes. This great drama may have given all the characters the endings they deserved, but that doesn't mean you can't appreciate the great actors elsewhere. If you're still on a high from their great work in Run On, here are other dramas where you can catch them:
Stranger from Hell (Im Si Wan)
Portraying the complete opposite of his innocent role in Run On, Im Si Wan enters horror in Strangers from Hell. After getting a new job offer, writer Yoon Jong-Woo moves to Seoul and finds himself a cheap room. Living with other strangers in one dingy apartment, he realizes that his housemates are anything but normal. He promised to live there for only six months, but it seems that his residency would be cut short as mysterious events happen inside the house.
Watch it here.
Misaeng (Im Si Wan)
Which path must you take to live a happy life? Misaeng might be your next slice-of-life K-drama as it features the lives of typical corporate workers. Without a college diploma, work experience, and only an internship offer, how will Jang Geu Rae survive in the corporate jungle? Developing strong relationships with his officemates along the way, Geu Rae and his colleagues face the truths and realities of working life.
Watch it here.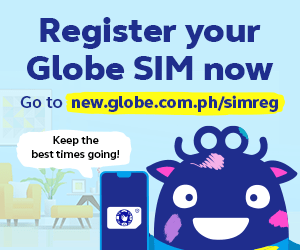 The Bride of Habaek (Shin Se Kyung)
Also known as The Bride of the Water God, Shin Se Kyung's drama with Start-Up's Nam Joo Hyuk would delight anyone who's fond of fantasy K-dramas. So Ah (Shin Se Kyung) is a neuropsychiatrist who's struggling to run her own practice and her family has been serving the reincarnated water god Ha Baek (Nam Joo Hyuk) for years. Ha Baek seeks the help of So Ah, but she's doubtful about his divine origins. Is it possible for mortals and the divine to develop feelings and get married?
Watch it here.
Squad 38 (Sooyoung)
Getting their name from Article 38 of South Korea's Constitution, which is about taxation, Squad 38 seeks the help of criminals to catch bigger bad guys. Baek Song Il is a civil servant who forms a team to catch delinquent taxpayers, especially Man Ji Seok, the country's biggest tax evader.
My First First Love (Kang Tae Oh)
Two childhood best friends — an heiress born to a rich family and an aspiring theater actor — find themselves living under the same roof with other friends. Already in their early 20s, these housemates experience life together and learn how to function as adults. If you're a fan of ultimate second male lead Ji Soo, he's one of the main characters here as well!
Watch it here.
Rookie Historian Goo Hae-ryung (Shin Se Kyung)
Yup, Shin Se Kyung starred in a drama with True Beauty's Cha Eun Woo! During the Joseon period, only men were allowed to write historical records – until Goo Hae Ryung arrived. Breaking the stereotype with other female historians, Hae Ryung proves that women can write history too. Along the way, she meets Crown Prince Yi Rim, who's got secrets he's trying to keep. This drama is a treat for fans of period dramas!
Watch it here.
The Moon Embracing the Sun (Im Si Wan)
Starring It's Okay To Not Be Okay's Kim Soo Hyun, Moon Embracing the Sun goes into the lengths that people take to be in power. Set during the Joseon Dynasty, a shaman named Ari witnesses the murder of the Queen Mother's stepson so her real son can become king. The palace's Chief Scholar helps Ari escape and she then vows to protect her unborn child. The child, Yeon Woo, grows up and falls in love with Crown Prince Lee Hwon, and becomes entangled in a love triangle with the prince's half-brother.
Watch it here.
Tell Me What You Saw (Choi Sooyoung)
Oh Hyun Jae is a criminal profiler who chose to live in seclusion after the death of his fiancé, which was caused by a serial killer in one of his cases. Cha Soo Young is a detective gifted with the ability to remember everything she sees. Hyun Jae partners with the young detective to catch the Peppermint Killer, the same serial killer who ended his fiance's life five years ago.
Watch it here.
Have you seen any of these dramas before? Share your faves below!