Once upon a time, we used to make mixtapes for our crushes to tell them how we really felt. We'd burn CDs of cheesy love songs and write the track list on the jacket for their convenience.
In this day and age, we still craft playlists for those we love. Although our means of creating and packaging them have changed, it still stays that music speaks louder than words ever will. Here are just a few Spotify playlists people have shared to their crushes online that will give you courage to make your own!
8. When You Want Them to Take Your Feelings Seriously
I'M DEAD 😂😭 pic.twitter.com/EQ3zHCm6au

— memes (@HilariousEdited) April 23, 2017
Your crush will appreciate the honesty.
7. When They Mean the World to You
i confessed my feelings to my crush through a spotify playlist pic.twitter.com/Yhtr762JhF

— joanne (@joanneluongg) April 20, 2017
Prove to them you won't ever vanish when they need you the most.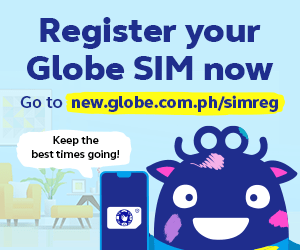 6. When They Appreciate Good Music
@hanwoodley I made a playlist for my crush too<3 pic.twitter.com/UVJZ94Usjm

— zahra (@ZAHRADICAL_) April 18, 2017
Nothing says "We're meant to be" better than similar taste in legendary music.
5. When You Know They Care
i confessed my feelings to my crush through a spotify playlist 😟 pic.twitter.com/YH7jcQZQjI

— Umaize Savani (@UhMAIZEing) April 21, 2017

#WokeAF
4. When You Just Wanna Tell Them Straight How You Feel
I made a Spotify playlist for my crush 🙈🙊💖😩❤️ pic.twitter.com/KbWLwU1J1f

— ❔ (@anisasx) April 21, 2017
As Nadine Lustre would say it, "'Wag nang paligoy ligoy, paligo'y ligoy pa."
3. When You Want to Prove to Them that Anything's Possible
@hanwoodley Wow i made one too pic.twitter.com/zcLoaHmDgB

— Lindsey Cunningham (@LindseyMarie535) April 19, 2017
If a woman can be in a relationship with a bee, then anything is possible for the two of you.
2. When You Want Them to Love You Despite Everything
i told my crush i like him thru a spotify playlist 😋🙈🙊💕😔☝ pic.twitter.com/QPWVPsQzGR

— sam (@solowoohyuns) April 20, 2017
Because you're just as worthy of love as other people are.
1. When They Make You Speechless
Guaranteed to make your crush say, "Homaygahd."
Thinking of making one of these for your crush? Link your Spotify playlists in the comments below!