It's been a while since we've last stumbled on a K-drama that everyone is curious about, if not slightly obsessed with. Nevertheless ranks first on Netflix Philippines' current top shows. If you're curious about whether it's worth the click or not, we'll help you decide. Fair warning, this K-drama is not for the faint of heart. No, there isn't gore, blood, or zombies in it. "Faint of heart" in the sense that if you have tendencies to fall for every gwapo guy (a.k.a. Song Kang) that so much as smiles your way, you're in danger.
Nevertheless, the latest K-drama you'll be obsessed with
Nevertheless is an ongoing K-drama that currently has four episodes. New episodes are added every Saturday so it's not too late to catch up if you haven't started the series yet. And unlike typical dramas where you get 16 episodes, this one only has 10. Nevertheless, reports say that fewer episodes mean a potential season 2 is in the works (see what we did there?).
The series stars Song Kang (Sweet Home, Love Alarm) as Park Jae-eon and Han So Hee (The World of the Married) as Yoo Na-bi. Both are art students in the same university who met by chance and sparked a non-relationship.
Meet naive Na-bi, the softie female lead
View this post on Instagram
Na-bi recently broke up with her manipulative and cheating older ex-boyfriend. As a result, she's in a slump and is behind on finishing art projects. That's when she crossed paths with Jae-eon — which leads us to believe that players might actually have an internal homing device to locate broken-hearted girls.
In Korean, "nabi" means butterfly and Jae-eon is all about butterflies. He has it tattooed on his nape, he draws it on Na-bi's arm, he's working on a sculpture of a giant butterfly, and he has butterfly pets at home. But none of these compare to the butterflies in the stomach Na-bi gets when she meets him. Is it fate? To have an attractive man barge into your life the moment you're down in the dumps and know that he at least likes things that symbolize your name? I think it's borderline creepy but whatever floats Na-bi's boat, right?
In any case, she clearly shouldn't be jumping into another relationship brokenhearted like that.
8 Second Lead Couples Who Stole the Show and Should Have Their Own K-Dramas
8 Second Lead Couples Who Stole the Show and Should Have Their Own K-Dramas
Meryl Medel | Jul 09, 2021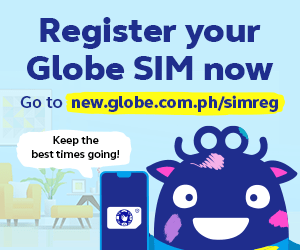 And meet Park Jae-on, campus crush flirt
View this post on Instagram
In her song "Gorgeous," Taylor Swift sang: "You should think about the consequence of your magnetic field being a little too strong." That line was made for Park Jae-eon and for every "pa-fall" campus cutie out there.
Part of his appeal is that he seems so secretive, you'd want to get close to him to extract all his secrets. Jae-eon ignores messages even when he's on his phone the whole day. He's the last one to arrive at gatherings when everyone is already spent. But since he's the life of the party, girls get zapped with a new kind of energy once he's there. Wouldn't you fall for him too? We can't blame Na-bi for being the least bit attracted to Jae-eon. Especially when the man has seemingly only had eyes for her.
But he is also the most frustrating character in the series and sometimes you'll be tempted to punch your screen from his obnoxiousness. Nevertheless shows us how players and flirts like Jae-eon operate. Leave girls curious, leave them wanting more. Pretend that you don't know what you're doing.
But your brain can't help but buzz with red lights
View this post on Instagram
Anyone who has been within a 5-foot radius of Park Jae-eon knows this guy is a professional flirt. Na-bi's friends know it, we know it, and Na-bi herself somehow knows it too (I think). "He may flirt but he never commits," helpful side character Oh Bit-na, says in Episode 2 effectively summarizing the entire series. Park Jae-eon is the epitome of a walking red flag and we're starting to think Na-bi's favorite color is red. (Twitter prompted us to write that cheesy line).
You know the type. Come on. When you read the words "walking red flag," someone's name pops in your head. That person who always skims light touches on your arm, always with that pa-kilig smile. They sit close to you during gatherings and maybe say things like "I remembered you liked this so I got this for you." But they do this to most girls/guys and you're always torn. Ring any bells?
Let's be clear then, what are the signs you're interacting with a Walking Red Flag?
The Ikjun/Songhwa Moments You Can Hold Onto While Watching 'Hospital Playlist S2' 
The Ikjun/Songhwa Moments You Can Hold Onto While Watching 'Hospital Playlist S2' 
Meryl Medel | Jun 24, 2021
Signs of a Walking Red Flag: They make you feel special (but they treat other girls the same way)
View this post on Instagram
Ladies if he: has a tattoo of an insect you're named after on his nape, ties a jacket around you to hide your period stain, kisses you after he kissed another girl just to assure you it was nothing, then he is not your man. You shouldn't even dream of being his girl. He is Park Jae-eon and by some primal instinct, the warning lights in your head should go off.
Seriously.
Although we don't know what the deal is with Jae-eon and his butterfly-themed persona, we kind of know it must not be something good. That plus his attention makes Na-bi feel special, sure, but as Bit-na says in Episode 2, he does it to most girls. Don't go feeling like you're a snowflake, Na-bi.
Signs of a Walking Red Flag: They keep you on tenterhooks so you want more
View this post on Instagram
Na-bi was upset when Jae Eon told their disgusting batchmate that they were just friends. Were they? After the almost kisses and the sly smiles, were they really just friends? By the end of Episode 2, Na-bi allowed Jae-eon to kiss her after he just kissed another girl. By the end of Episode 4, Jae-eon has been to Na-bi's house a dozen times to make it look like he lived there. You can't really blame Na-bi for assuming.
Were they really just friends? They act like a couple at night away from the prying eyes of their friends and in the mornings, where everyone sees them, they're the coolest of acquaintances. Despite all this, Jae-eon doesn't want to define the relationship.
'Law School' Is Sooo Refreshing to See in K-Dramaland — Here's Why You Should Watch, Too
'Law School' Is Sooo Refreshing to See in K-Dramaland — Here's Why You Should Watch, Too
Meryl Medel | May 20, 2021
Signs of a Walking Red Flag: They avoid defining the relationship
View this post on Instagram
Congratulations, you found a Walking Red Flag's kryptonite. Ask "What are we?" and there are two things that could happen:
Like a slippery, slimy eel they smoothly slip away from the question (tongue twister right there!)
They soothe your fears and anxieties by giving a non-answer ("Does it matter? What matters is we're happy the way things are.")
WALK. AWAY.
Save your sanity. He might look like the most attractive thing since BTS Jungkook but he is not worth the scars and heartaches you're bound to have in the end. Watching Nevertheless, you're almost tempted to reach into the screen and shake Na-bi's shoulders. To her credit, she does try to break things off with him (especially with that scathing scene in Episode 4), but at this point, she's wrapped so tightly around his fingers.
Nevertheless is actually a live-action adaptation of a manhwa
View this post on Instagram
I saved this important bit for last because I'm about to drop a spoiler. Nevertheless is actually a live-action adaptation of a 2018 webtoon that has already ended. And because I can't stand watching my girl Na-bi get slowly reeled into the lion's den, I looked up the ending to see if the K-drama is worth my time and sanity.
And I found the original ending.
If you don't want to know how it ends, don't keep reading. 
Click away from this article.
Thanks for making it this far.
But if you want to be spoiled, here goes:
(WARNING: MAJOR SPOILERS BEYOND THIS POINT)
.
.
.
.
.
Na-bi doesn't end up with Park Jae-eon. 
To my relief, the webtoon had a realistic ending. Realistic because "pa-fall" boys don't deserve to end with girls who want commitment. In the real world, boys like Park Jae-eon — mean, manipulative flirts — don't deserve anything. Unless they strive to change. Which he doesn't. In the Webtoon, even though Na-bi was free from him in the end, she did suffer mental trauma and insecurity from their relationship.
But who knows, the adaptation could go a different route. Just like how True Beauty totally changed major parts of the Webtoon (wrong move, BTW) and gave it an ending. Nevertheless writers, we're begging you to change Park Jae-eon's character. Don't mar Song Kang in our eyes! We know he's better than this. 
Anyway if you want to watch Nevertheless, it's available on Netflix. You can also read it on Webtoon. May this be a lesson for you to spot Walking Red Flags!
Check us out on Facebook and Instagram and be the first to know about the latest news and coolest trends!