If you feel like you're stuck in a rut, if ever you feel down in the dumps, if you feel like nothing you do can ever amount to anything, lighten up man. Take that much needed break from whatever it is you're doing and take a chill pill.
Most people have gone through the same things you are going through. Take inspiration from the following people. Read on these inspiring stories.
Sylvester Stallone
Before he became the legend he is now, Sylvester Stallone once lived in a bus station for three weeks. He was homeless as he was trying to catch a break in show business. He sold his dog for $60 just to get some money to get by. He also landed a bit role in a soft porn.
When Rocky came out and became a huge box-office success, Stallone used his hard-earned dollars to track down the stranger he sold his dog to. He paid the guy $3000 so he could reunite with his best friend.
Stallone today has a net worth of around $400 million.
Idris Elba
Idris struggled early in life, wanting more out of life than what his surroundings could offer him. He worked at a Ford factory in Dagenham in the morning, and worked as a club DJ at night. He was 19 years old. He decided to go to America with just a little more than the shirt off his back. He landed the role of Stringer Bell in the cult hit favorite The Wire in 2002. It was all gravy from there.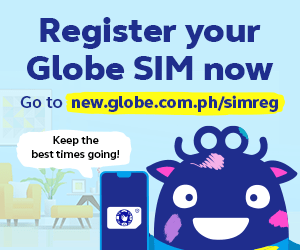 Milton Hershey
Milton Hershey grew up poor. He was expected to become a farmer. He became a confectioner's apprentice instead. His first business venture failed. He never gave up, though. Soon afterwards he came up with a great formula for caramel candies. It was a huge success. He sold this business and used the profits to start his chocolate empire.
Jonathon Simmons
Simmons paid his way to a tryout for the San Antonio Spurs' D-League. He fished out $150 from his own pocket, believing he has the skills to make it. After playing for the D-League he was called upon to a contract with the San Antonio Spurs. Today, Simmons is a vital contributor to the offense of Coach Gregg Popovich's team.
J.K. Rowling
Rowling was struggling through the death of her mother, the birth of her first child, her divorce from her husband, and poverty when she finished her first draft of Harry Potter and Philosopher's Stone. A true rags-to-riches story, Rowling is now worth an estimated billion dollars.
Walt Disney
Disney's plans for a grand, sprawling park was so outlandish, no one wanted to fund it. He was turned down several times. Disney would not take no for an answer. He was a true visionary.
Steve Jobs
Before we knew it as the empire we know now, Apple started out as a venture in a garage by two friends, Steve Jobs and Steve Wozniak. Wozniak built the computer, and Jobs wanted to market it. The computers were built so well, and the demand grew. It became a successful venture. But Jobs was fired from the company he founded. It wasn't until he returned to the company 12 years later that we saw unprecedented advancements in technology, thanks in large part to Jobs's visionary leadership.
Ang Lee
At the age of 30, Lee was jobless. He was married, and he was ready to give up his dreams of becoming a filmmaker. He enrolled himself in a computer class, ready to take on another career path. But his wife would not have any of it. "Don't forget your dream," she said.
Because of these magical words, Lee went on to become a multi-awarded director for his films Brokeback Mountain and Life of Pi.
Know of other inspiring stories? Share them with us below!