After weightlifter Hidilyn Diaz's historic gold win, Pinoy netizens are now rallying to throw support for our country's athletes. You might think it's probably a little too late to help most of our athletes now that they're already in Tokyo to compete, but there are still a few you could help before they start competing. Take, for instance, figure skater Michael Martinez.
Who is he?
View this post on Instagram
Michael Christian Martinez is a Filipino figure skater who has competed in the previous two Winter Olympic Games. He was born with asthma and was told that he wouldn't be able to take up any sport. But Michael discovered the skating when he visited an SM Ice Skating Rink, and he has trained persistently since then.
"I had asthma maintenance medicine when I started skating, since the cold in the rink makes me sick too," he shared during the Sochi Winter Olympics in 2014. "But year after year my health keeps improving, so my mother fully supported me to continue skating. She said it's better to spend the money on skating than in the hospital."
He's currently training
View this post on Instagram
After a long break, Michael announced that he is "officially back on ice" with his target being the upcoming Winter Olympics in 2022. He is already in Russia undergoing intensive training under his coach Nikolai Morozov, a world-renowned international figure skating mentor.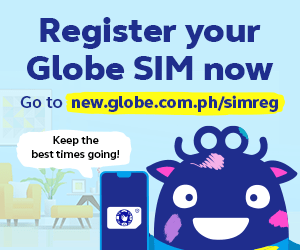 The first step
View this post on Instagram
To step on the Winter Olympics rinks, Michael would need to compete at the Nebelhorn Trophy in Germany this coming September 2021. It is the last qualifying event for the 2022 Winter Olympics, so Michael would need to secure a placement in this event to get to the Olympics.
He needs our help
View this post on Instagram
But to prepare for the Nebelhorn Trophy and the Winter Olympics, he needs a whole lot of money while training. He and his team broke down their monthly expenses, which includes coach fees, harness, ice dance, off-ice, gym equipment, ice time fees, doctor fees, chiropractor fees, and massage therapist fees, athletic training supplies, medication, accommodation, food, supplements, transportation, and more. These all amount to a staggering 16,000 USD per month.
Michael still has a month and a half until the qualifying event and another four months after that until the 2022 Winter Olympics, so financial burdens are heavy. Thus Michael and his team have turned to the internet and started a fundraising campaign to help ease the expenses. So, now why should you donate?
He's got the experience
View this post on Instagram
Michael isn't just the first figure skater from the Philippines to qualify and compete in the Winter Olympics — he's the first Southeast Asian to achieve this feat. Michael's first entry into the Olympics was in the Youth category in 2012. He then joined the games in 2014 as the only representative from the Philippines, then again in 2018 along with alpine skier Asa Miller.
He already brought home so many medals
View this post on Instagram
Despite being from a tropical country with limited skating rinks and training grounds for his sport, Michael was able to win the 2015 Asian Figure Skating Trophy and become a two-time Triglav Trophy champion. He also won an ISU Challenger Series silver medal at the 2014 Warsaw Cup. All that when he only started off training at an SM Ice Skating Rink (yes, just like you probably did in your childhood!).
He would be making history
View this post on Instagram
Should he secure a medal, Michael would be the first-ever athlete from a tropical nation to win a Winter Olympic medal. And following the first-ever gold from Hidilyn Diaz and another medal secured by Nesthy Petecio, this season of Olympics would prove to be even more historic should Michael add his own medal.
Where can you donate?
Michael and his team have opened a GoFundMe link, but he is also accepting donations through his personal BDO Savings account and GCash.
The 2022 Winter Olympics in Beijing will take place from February 4 to 20, 2022.
Follow us on Facebook, Twitter, Instagram, Tiktok, and Youtube for the l8est entertaining, useful, and informative lists!