Earning while playing a video game. It just seems to be too good to be true right? Not for 250,000 players! Thousands upon thousands of people, including Filipinos, are playing this video game right now and are being rewarded with cryptocurrency. But what exactly is it? How do you earn? Here's our quick primer on the cryptocurrency game that's taking the internet by storm, Axie Infinity.
What is Axie Infinity?

Axie Infinity is a play-to-earn cryptocurrency game that has surged in popularity over the last few months because users can actually earn money from it. Some people have even quit their jobs to play the game (not something that we recommend doing, BTW).
How do you play it? It's a turn-based game that gives you a certain amount of regenerating energy every day to use doing the two activities currently in the game. You take your team of three creatures called Axies and use their four skills to defeat other creatures, similar to how a turn-based RPG plays. This game should be familiar to people who play mobile games.
The game is still in development so you can expect a few problems here and there. Recently, people have been unable to play consistently due to unstable servers. The recent surge of new players is the main cause of the problem. The game is currently available on Windows, Android, Mac, and iOS devices(beta).
Is it free?
Great to meet u in game bro @AxiePerson 😃 #AxieInfinity pic.twitter.com/Md9ngZT6fr

— YellowPanther | CTG (@yellowpantherx) July 25, 2021
Yes and no. The app itself is free to download, but unlike other free-to-play games, you don't start with any Axies in your account. You instead have to buy these Axies on the Axie Infinity Marketplace using Ethereum ($ETH), a cryptocurrency that some believe will overtake Bitcoin one day. By playing the game, you are awarded their own cryptocurrency called Small Love Potion ($SLP).
Right now, you need to spend some money to buy Ethereum so that you can make your own team of Axies. As of this writing, the cheapest Axie on the Marketplace right now costs a whopping Php 20,000 in Ethereum. You will need a minimum of 3 Axies, so that brings the initial cost of playing this game to at least Php 60,000. You might, however, want to consider buying a more expensive Axie with better abilities to make it somewhat easier to play the game.
There are plans to release free-to-play features, but this has been postponed due to the sudden influx of new players.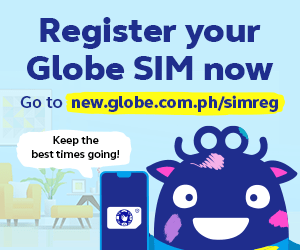 How do I earn?
[Report] Users in the Philippines can now cash out their $SLP for PHP directly via @binance P2P.

This "enables an ecosystem of small merchants to form and help serve the growing @AxieInfinity community in the Philippines," – @Goltra https://t.co/6W2HKzWJUm pic.twitter.com/pIpGkHOCjh

— BitPinas (@bitpinas) July 23, 2021
We won't get into the nitty-gritty of the crypto market, but what Axie Infinity does is essentially gamify crypto trading.
By playing the game, you are awarded various amounts of $SLP every time you win a game. Adventure mode has a limit of 100 $SLP per day while Arena has no limit however you do need to spend energy to earn in Arena. There is also a daily quest that tasks you to complete 10 Adventure games and win 5 Arena games for an additional 50 $SLP.
As of the writing of this article, you can earn over Php 60,000 every month. But considering how volatile the price of cryptocurrency is, potential earnings could fluctuate drastically every day. Just a month ago, the potential monthly earnings was around Php 30,000. At its peak price, a player could have earned around Php 90,000 every 30 days!
Is this a get-rich-quick scheme?
I know what some of you may be thinking: this sounds too good to be true. Earning money while playing a video game? Sounds like a dream. But Axie Infinity does require you to play the game on a daily basis. You don't earn a month's salary overnight. Personally, I think playing Axie Infinity should be approached as an alternative place to earn rather than a way to get rich quickly.
Play-to-earn games like Axie Infinity are treading new ground and we still aren't sure what the future holds for these apps. With how volatile the cryptocurrency market is, remember to only spend money you're willing to lose.
Do I need to know about cryptocurrency? Can I lose money?
It's official 🔥🙌

Axie is the #1 NFT project by all time volume!

Congrats everyone! This is just the start of our incredible nation.$axs pic.twitter.com/s9YfXYbiMA

— Axie Infinity (@AxieInfinity) July 25, 2021
You should always do your research when it comes to anything involving large sums of money. Familiarize yourself with the risks and make sure that you are comfortable with the money that you choose to put into this game.
We recommend reading up on things like Ethereum, Binance and Digital Wallets.
What if I can't afford to invest money? What is an Axie Scholar?
With the high cost to even start playing the game, some players have opted to try to become what is now known as an Axie Scholar. Investors, also known as Managers, can help fund a Scholars account in exchange for a 40% cut of all of their $SLP earnings. Scholars only have access to the game itself and are unable to interact with the cryptocurrency side of the process, making it safe for Managers. Prospective Scholars can visit places like the Official Axie Infinity Discord Server to try and apply for an Axie Scholarship, but you can also try looking around social media (or even your own social circles) to find a Manager.
How do I get started?

The Axie Infinity website has a fairly straightforward step-by-step guide on getting started. Here are the things you need to download and set up:
Metamask – Digital wallet for your Ethereum. You can send Ethereum purchased from other places into this wallet. You would then send the Ethereum from your Metamask to your Ronin Wallet.
Ronin Wallet – Digital wallet for Axie Infinity. This contains all your earned $SLP and serves as your main account for the game. This is also your inventory for the game where you store all your Axies and other in game items. You will need to send your $SLP to Metamask first before you are able to send it to Binance to sell.
Axie Infinity Game – You can download this on Windows, Android, Mac and iOS.
Once you have all of these, you just need to purchase Ethereum and place it inside your Ronin Wallet. You can then buy your group of 3 Axies on the Axie Marketplace.
How do I get my money?

Withdrawing your earnings can be done following these steps:
Claim your earned $SLP to your Ronin Wallet. This happens every 2 weeks.
Send your $SLP to your Metamask Wallet
Send your $SLP to your Binance Account
Find a buyer for your $SLP on the Binance P2P section and sell
Please note that sending crypto does have fees, called gas fees, and this entire process might have approximately $20 worth of Ethereum in transfer fees. You can find the current fees for transfers here.
So there you have it! Are you taking the plunge into the Axie universe? Or maybe try your luck at becoming a Scholar?