The global pandemic has turned our lives upside down seemingly overnight. The rhythm and routine of the life we once enjoyed (and stressed over) — commuting to work, seeing co-workers, meeting friends — has been replaced by worrying about our physical and mental well-being. And we're doing all this while balancing our responsibilities at work.
In an informal survey conducted by 8List.ph, 66% of over 1,300 respondents indicated that their mental health had declined as a result of the pandemic. But amid all the stress the pandemic is causing, it's comforting to know that some companies are helping their employees face these times of uncertainty. Here's how you and your company can do just that.
Empathy goes a long way
At a time of heightened stress and confusion for employees, the reassurance of an empathic leader is exactly what everyone needs. Empathy allows leaders and employers to remain attuned to the needs of the company and individuals — a challenging feat especially for companies with thousands of employees spread across the country. But this is a crucial leadership trait that helps build a strong relationship of mutual trust and respect. An empathic leadership zeroes in on the root of low morale at the workplace, deals with it accordingly, and provides boosts of energy and inspiration among employees.
Encouraging open communication

One company that has stepped up to the pandemic's challenge of taking better care of their employees is Coca-Cola Beverages Philippines, Inc. (CCBPI), the bottling arm of Coca-Cola in the Philippines. The company's People First approach has led to the launch of Life at Coke, an employee-centric initiative with a focus on ensuring employees' holistic well-being, personal development, and healthy interpersonal relationships. Life at Coke also champions fostering and prioritizing clear and open dialogue between management and the associates.
One of the ways Life at Coke is able to do this is through a regular gathering of employee feedback via surveys and town hall meetings, where anyone is given the opportunity to share their opinions. This practice creates a strong relationship between the Company and its employees so that in times of crisis, employees can feel more secure and supported.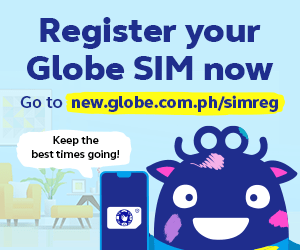 Providing flexibility in the workplace

Transitioning to a work-from-home setup isn't easy. Attempting to seamlessly blend home with the office will take some getting used to, especially when the demands at work haven't decreased one bit. Coca-Cola recognizes this challenge and addresses it by providing flexible working arrangements.
"With our flexible working arrangement, we allow our associates to focus on work that best suits their schedule, which maximizes their productivity to accomplish work that matters most," says Oscar Medina, CCBPI People Vice President.
Of course, not every Coca-Cola employee works from home. The company's essential role in the industry has made it necessary for some associates to continue on-site operations. But these are implemented with the greatest care for employees in mind. Aside from providing personal protective equipment (PPE) for all workers and point-to-point shuttles for safety and convenience, Coca-Cola's People-First commitment has made sure they're well taken care of beyond the confines of work.
Associates are given multiple financial benefits. An allocation of almost Php 2 billion worth of assistance funds ensured consistent payment even during the quarantine. There's the option for deferment of loan payments to cooperatives, advanced partial pay-out of 13th-month pay, and other forms of monetary and non-monetary employee support. Coca-Cola also granted full HMO coverage for its associates in the event that they or any dependents contract COVID-19.
All Hands on Deck: These Companies Are Stepping Up to Join the Fight Against the COVID-19 Pandemic
All Hands on Deck: These Companies Are Stepping Up to Join the Fight Against the COVID-19 Pandemic
Cristina Morales | Mar 21, 2020
Offering more opportunities for growth

When you're at home 24/7, it's easy to feel like you're stuck in a rut. To address this, Coca-Cola has also created opportunities for growth and development. The pandemic's restrictions did not hinder the company's pursuit of personal development for their associates. Everyone can sign up for virtual leadership and training seminars as well as other inspiring activities. Even remotely, Coca-Cola finds avenues to support growth and help their employees become the best version of themselves.
Understanding the impact of mental health on employees

Perhaps the greatest step towards taking care of employees is recognizing their mental health needs. Good leaders know the importance of individual mental health and create avenues to help ease stress.
Addressing mental health in the workplace and encouraging individuals to share their burdens is essential to removing the stigma surrounding it. Coca-Cola recognizes its important role in helping its employees thrive during challenging times. The Life at Coke program includes teaching and equipping leaders on ways to check in on their employee's mental health while respecting their boundaries. Additionally, keeping each employee's mental well-being intact is crucial not only for personal development but also so they can boost their productivity at work.
How to Douse the Flames of Work Burnout Before They Completely Overwhelm You (Again)
How to Douse the Flames of Work Burnout Before They Completely Overwhelm You (Again)
Kyzia Maramara | Mar 04, 2021
Prioritizing employee's mental well-being

"Over the course of this pandemic, one of the most important things I have learned is that we cannot stop at just providing physical PPEs," says People Vice President Oscar. "We also need to look after our associates' emotional PPE, that is our goal as a Company."
Through the company's People-first commitment, every program and initiative being rolled out ensures that as Coca-Cola employees continue to work, they get the physical and mental support they need too. With this, employees are provided with resources to online support groups offering free psychological support, webinars on mental health in the workplace and even financial wellness, and employee-led virtual fitness sessions.
In addition to that, the People team organizes regular virtual get-togethers and virtual physical activities for a chance to bond with other employees. Although these can never replace the joy of meeting face-to-face, it does help employees achieve work-life balance in an otherwise hectic situation. All of these allow employees to strike a balance between work and home.
"Ensuring that we champion our People-First approach across the organization and in everything we do is not the job of one person alone – nor the senior leaders. It is the responsibility of every single one of our 10,000 associates." Adds Oscar.
Leaders in the company make sure that the best protocols and most meaningful programs are in place.
Further to this, Coca-Cola has made a commitment to rollout, as immediately as it can, its comprehensive vaccine program for all of its 10,000 associates across the country—the plan extends to their families as well, as the company vows to provide vaccine access to their employees' immediate family members.
Setting a good example

Employees look up to their leaders now more than ever for guidance and assurance in the midst of pandemic confusion and uncertainty. Leaders are responsible for boosting morale, checking up on employees, keeping in touch with associates, and soliciting feedback.
But leaders aren't machines, they're humans too. This is why Coca-Cola's People-first approach also makes sure that its leaders are disciplined and confident. It makes sure they practice healthy working habits so they can serve as role models to our people. By equipping our strong leaders to set the agenda, they are able to inspire our people.  The rest of the work will flow better allowing the company to emerge stronger even in the midst of a global crisis.
Showing appreciation and support


Working from home makes people more prone to loneliness and feelings of isolation. But a supportive leader who shows their appreciation for an employee's contributions will encourage them to overcome challenges. Likewise, supportive leadership drives the entire team to achieve clear visions and goals despite the challenges.
Leaders must keep in mind the value of an individual's mental health in the workplace. We're living in times of uncertainty. We should use each day to build an even stronger relationship with our employees. Companies who make the well-being of their employees a top priority not only creates a healthier workplace but also produce a happier and more productive workforce.
To learn more about Coca-Cola Beverages Philippines, Inc., follow them on Facebook.