What's better than hanging out with your besties? Hanging out with them and getting tons of content for the 'Gram. There's a new adventure theme park in Quezon City that lets you do just that. Explore dozens of attractions, take lots of photos in between, and feel like a creature plopped into the middle of a magical world. Check out the destination of your next barkada drawing:
Tales of Illumina
View this post on Instagram
Tales of Illumina is a magical theme park where kids and kids at heart can enjoy hours of getting lost in paradise. It boasts of world-class installations — a collection of 36 attractions inspired by Philippine Mythology. There are whimsical rooms, rooms overflowing with flowers, gigantic lights, colorful installations, and sections that will fulfill your woodland creature dreams. The 45,000 square foot adventure park opened to the public in late 2021 so while it hasn't exploded in popularity, grab your chance to visit.
The experience

A visit is a magical journey from start to finish with tons of opportunities to take photos for the 'Gram. It starts with the huge "I see magic" sign that signals you're quite literally about to see magic. You'll start your journey through the 36 attractions including forests, caverns, chambers, and meet all sorts of creatures. If you've heard of Japan's teamLab exhibits, Tales of Illumina gives a similar vibe.

Aside from the IG-worthy attractions, there are also shows with acrobatics, dance, and music scattered throughout the journey.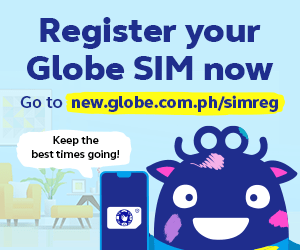 The most Instagrammable attractions to watch out for

The entire experience is exciting but of course, you'd want to be prepared for the potential IG stories and posts. So which rooms are best for photoshoots? Watch out for the Kaleidoscope attraction, a huge illuminated wall that looks like it's breaking into dazzling pieces. Moon Magic's huge installations with ornaments hanging from the ceiling is a pastel lover's paradise.
If you're into vibrant and playful themes, Glow It and Jellyfish Alley are whimsical attractions that will fulfill your fantasies. From there, you can pretend to be a winter fairy in the middle of the white blooms at the Pluie de Fleur (flower rain). And the list goes on! There's a theme for everyone here.
You can even hold parties at Tales of Illumina
If you're enchanted with Tales of Illumina, we're glad to share you can hold magical birthday parties and other events in the venue. According to their website you can get quotes for these packages:
Fantasia Birthday Package (P3,000 per person) – Get 100 premium passes for two hours at the venue plus premium meals
Captured Photoshoot Package (P5,990 for 6 people) – Treat your barkada to a two-hour photoshoot in the 36 attractions and 9 Instagrammable rooms
Bedazzled Exclusive Venue Rental (P200,000) – Party with 100 of your friends as you get the whole place to yourselves for four hours
Enchanted Exclusive Venue Rental (P100,000) – Party with 50 of your friends as you get the whole place to yourselves for four hours
Now imagine yourself surrounded by friends all decked in their best fairy, princess, or magical creature costume. The experience in one word? Magical.
Peep these videos from previous visitors
The whole concept sounds so cool but does it live up to the hype? We did some digging online and stumbled on Tiktok videos by satisfied customers. It looks like Tales of Illumina is worth dragging your barkada to. Check out these videos:
Reminder: Don't forget to glam up for the photos.
Looks soooo magical!
Kids and adults will definitely have tons of fun.
Where can you get tickets?
View this post on Instagram
Special walk-in visitors can purchase their tickets at P899 while those who get theirs online will be at P799 per visitor. Visit their website to choose a date and pick a time slot. Make sure you could make it to the date you choose since the tickets are non-refundable. If you're coming with children, those 1-year-old and below can get in for free.
Where are they located?
View this post on Instagram
Tales of Illumina is located at 2F Ever Gotesco Mall, Commonwealth Avenue in Quezon City. They're open daily from 11 AM to 8 PM so feel free to schedule your visit. Don't forget to bring your vaccination card and a face mask!
What else do you need to prepare for?
View this post on Instagram
Prepare to set aside two hours of your day because you'll definitely want to maximize that. There are just so many good attractions and even shows throughout the journey. And it goes without saying that you should free up your phone's storage space for the ton of photos and videos you're obviously going to take.
Check us out on Facebook, Instagram, Twitter, and YouTube, and be the first to know about the latest news and coolest trends!