Legendary director Steven Spielberg (Schindler's List, Jurassic Park) delivers his first-ever musical with West Side Story, a bold new take on the 1957 musical stage play that inspired the massively successful 1961 film. Can the man who recreated the Battle of Normandy and brought dinosaurs back to life work his magic towards reinventing a classic?
The backstory

Conceived as a reimagining of Romeo and Juliet set in (then-modern) 1950s New York, West Side Story has long held a hallowed place in the pantheon of musical theater. Developed by the powerhouse team of director/choreographer Jerome Robbins (The King and I, Fiddler on the Roof), writer Arthur Laurents (La Cage Aux Folles), composer Leonard Bernstein (On the Town, Candide), and (then-)rookie Broadway lyricist Stephen Sondheim (Into the Woods), the play and its subject matter were groundbreaking for their time.
Praised for its radical, relevant stand against racial intolerance, the play would go on to win two Tony Awards (out of six nominations) and run for 732 performances, but nobody could have predicted the overwhelming global success that greeted the 1961 film version. Freed from the constraints of the stage, the tale of rival street gangs came alive as never before, rendered in living, breathing technicolor, as director Robert Wise (The Sound of Music, Star Trek: The Motion Picture) and Robbins himself made full use of actual New York City streets. As cinemagoers around the world embraced the story of Tony and Maria, the film became a pop culture icon, eventually garnering 10 Academy Awards from 11 nominations, including Best Picture and Best Director.
The star-crossed lovers
The new version stars Ansel Elgort (Baby Driver) and newcomer Rachel Zegler (of Disney's upcoming Snow White) as star-crossed lovers Tony and Maria, who meet at a school dance. As Tony and Maria grow closer, the tensions between the American Jets, led by Tony's best friend Riff (Mike Faist, Dear Evan Hansen) and the Puerto Rican Sharks, led by Maria's brother Bernardo (David Alvarez, Billy Elliot The Musical), come to a boiling point. Divided by their cultural backgrounds and gang affiliations, the couple's budding romance sets them on a path towards the inevitable tragic ending of their story's Shakespearean inspiration (albeit, with infinitely more catchy songs and dance numbers along the way).
It takes unexpected chances

Spielberg's effort doesn't so much resurrect the classic musical as it breaks through the multidimensional firmaments of time and expectation to reincarnate West Side Story into an altogether new entity that is as fresh, energetic, and, yes, relevant as it was seven decades ago. For all the things that Spielberg and screenwriter Tony Kushner (Munich, Lincoln) have incorporated here that weren't there before, their clear love of (and fidelity to) the spirit of the source material is always apparent, making for a different, yet undeniably rewarding viewing experience.
In a cinematic landscape where the big-screen musical has become an endangered species dominated by star power (rather than any actual singers or dancers), the decision to cast qualified performers with appropriate ethnicities over recognizable names is nothing less than revelatory.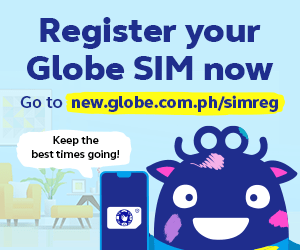 The dance sequences are killer

Clearly, Spielberg and company took to heart the words of Bob Fosse, who once said, "The time to sing is when your emotional level is just too high to speak anymore, and the time to dance is when your emotions are just too strong to only sing about how you feel." Those words ring true here, with the added bonus of having nearly every note and step rendered with an authenticity that many may not even know they were missing.
Remember the opening sequence to La La Land (2016)? Great, now imagine that, but this time, all the pretty dancing, costumes, and camera moves actually contribute to the story (before anyone complains, that film's director almost cut the scene entirely when he realized it had nothing to do with anything). Here, Broadway standards like "America", "Tonight", and "Officer Krupke" become showstoppers for a new generation, with Sondheim's lyrics ringing truer than ever, and Bernstein's Jazz and Latin-infused score coming across like it was written yesterday.
Award-winning choreographer Justin Peck uses Robbins' iconic work as a springboard to create altogether new sequences, while cinematographer Janusz Kamiński's (Saving Private Ryan) camera eschews any pretense at observation, becoming an active, exuberant participant. Combined with Spielberg's storytelling sensibilities, everything old is new again, with even the plaintive 3-note whistle that opens the film taking on a new sense of narrative tension.
We need to talk about Ansel

Sadly, there is a weak link here and, unfortunately, it's pretty much the same as in the original film, and that's the guy playing Tony. Ansel Elgort, from a singing and dancing standpoint, is just woefully, criminally miscast, shambling about with all the ambulatory grace of a melancholy cephalopod. On the vocal front, Elgort fares better, but is clearly inferior to his co-stars. Where 1961's Richard Beymer (The Diary of Anne Frank, Twin Peaks) made up for his lack of singing ability by being really, really good looking and charming enough to make one believe Maria could fall for him at first sight, Elgort is…well, he's in the movie. Frankly, between his lack of charisma and so-so singing voice, it's entirely plausible that Elgort would have been minimized in the film's marketing even without his 2020 sexual harassment scandal.
It certainly doesn't help that Elgort's musical shortcomings are made all the more obvious by the sheer talent of everybody around him, not the least of which is Zegler as Maria. Unlike Elgort, Zegler is charming and magnetic, delivering the sort of effervescent screen presence that movie cameras were invented for. While this is Zegler's first film (having beaten out hundreds of other hopefuls through a grueling audition process), one doesn't imagine it to be her last.
The social awareness

One aspect that this new version has over its predecessors is its sense of social awareness, especially when it comes to the representation of the different ethnicities involved. Most noticeable, of course, is its promotion of Puerto Ricans from caricatures to actual characters, an effort that goes a long way towards humanizing the Sharks. The Sharks are now more accurately played by actors of Latin-American descent, while Bernardo gets a backstory, and his girlfriend Anita (Ariana DeBose, Hamilton), famously played by Rita Moreno in forced brownface, is now a proud, vivacious black woman whose scenes are worth the price of admission.
Admittedly, though, the Jets come across somewhat worse in the update, with their aggression stemming more from outright racism than anything else, forcing the Sharks to act more in self-defense. Faist plays gang leader Riff, as less of a stereotypical tough guy and more of someone who simply doesn't know any existence other than the life he has with the Jets and, clearly, it terrifies him. And with good reason: both sides are fighting for their share of a New York that will soon be replaced by a city with no place for any of them. But of course, coming to terms with that will have to wait until after the big rumble.
Much has been made of Spielberg's choice not to subtitle the film's sporadic Spanish bits, with the filmmaker saying that he didn't want English to hold any power over any other language, but to this writer, the decision only served to reinforce the "otherness" of the Puerto Ricans in relation to the American characters.
Infinitely more successful than the lack of English subtitles was the introduction and use of Valentina (1961's Anita, Rita Moreno, herself!) as the owner of the Jets' favorite hangout. The widow of a white man, Valentina sees something of herself in Maria and Tony's relationship, while serving as living proof of the inanity of the gangs' grievances against each other. Her scenes with Tony add a layer of resonance that wasn't previously there, and Moreno makes every moment count.
Spielberg has a talent for musicals
It's almost hard to believe that this is Spielberg's first musical, as his willingness to let the material breathe, and his performers to tell the story speak volumes more than any number of flashy camera moves. This isn't to say that his direction is restrained; when the moment calls for it, oh boy — from the extended tracking shot that introduces us to the ongoing demolition of New York's old San Juan Hill neighborhood (to make way for, among other things, Lincoln Center), to the bravura "America" sequence, or the recontextualization of "Cool", Spielberg's ability to craft big-screen spectacle without losing narrative focus remains unmatched.
The bottom line

Ultimately, the greatest tragedy here is the fact that a story about intolerance created by four gay Jews in the 1950s should be more relevant now than it was seventy years ago. That being said, Steven Spielberg has crafted a triumphant modern love letter to the musicals of yesteryear, utilizing a hitherto unknown mastery of the genre to deliver a provocative, heartfelt take on a classic story. While the narrative changes may strike some as the result of "woke" culture, those people are probably missing the point of the story.
Check us out on Facebook, Instagram, Twitter, and YouTube, and be the first to know about the latest news and coolest trends!