Every one can love and appreciate a good tote bag but sometimes we want to switch things up a bit. Give your collection of rectangular *basic* tote bags a rest for now and try these trendy circle tote bags next time you're out and about. It's unique, aesthetic, and functional. We rounded up the best online stores where you can get yours ASAP.
Betty Blooms
View this post on Instagram
Betty Blooms is one of the best plant shops for plantitas of all ages out there. It's owned by Nadine Lustre's mom but the actress helps her with the store's branding, social media accounts, and merch. You can also get the Betty Blooms Circular Tote Bag (P1,299) to flaunt your love for plants, the brand, and all things unique and aesthetic.
élan
View this post on Instagram
These cute Adara Circle Canvas Tote Bags (P749) from élan are not only spacious and stylish, but they also feature pockets on the outside. You can get them in white or black. Those who want to try something new can get the élan Mini Adara (P499), a mini circular cross-body bag, in Midnight or Sand. élan is available on Shopee and BeautyMNL. But if they're out of stock, you can always reach out to them on Instagram to inquire about restocking.
These Stylish Tote Bags Will Complete Your Grocery Shopping OOTD
These Stylish Tote Bags Will Complete Your Grocery Shopping OOTD
Bianca Katipunan | Oct 06, 2020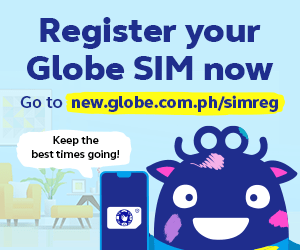 Gypsy PH
View this post on Instagram
Gypsy PH's SOLA Circle Canvas Tote Bag (P479) is a bestseller so expect it to get out of stock every once in a while. It's available in Rice White and Bone Beige versions and is made from heavy canvas for durability. Take it with you to the beach or make it your go-to bag whenever you go outside. The spacious 15-inch diameter can fit all your essentials and the 12-inch flat straps make sure it's comfortable to wear anytime. Get it on Shopee or send Gypsy PH a DM on Instagram for inquiries.
Altalune
View this post on Instagram
Selenophiles (moon lovers) will love Altalune's Moonchild Canvas Circle Tote Bag (P370). It's handmade and features two pockets in the front: one open and a second layer pocket with a white zipper. With an 11-inch dimension, this is the perfect circular tote bag that isn't too big or too small. Get yours on Shopee before stocks run out.
LOOK: This Local Brand Makes Fashionable Lifestyle Bags From Upcycled Gulong
LOOK: This Local Brand Makes Fashionable Lifestyle Bags From Upcycled Gulong
Kyzia Maramara | Apr 10, 2021
Straightforward
View this post on Instagram
Not a fan of canvas? Local brand Straightforward's DVL Luna circle tote is just for you. It's made from cruelty-free daily vegan leather (DVL) that's durable, water-resistant, and will last you years. You get 17 inches of space so feel free to put your umbrella, water bottle, wallet, and other essentials. The DVL Luna comes in six colors: black, tan, taupe, light taupe, old rose, and chestnut. They're currently available in a buy 1 get 1 promo for P999. If they're out of stock online, you can always visit Shopstraightforward stores in the metro.
Ecosac PH
View this post on Instagram
If we're talking about affordable tote bags, Ecosac PH's Canvas Round Tote Bag (P170 fits the bill — literally. It's a no-fuss no-frills tote bag with a front pocket and Velcro tape. It's also available in black. Reviews say what you see is what you get a.k.a. the canvas might get a bit wrinkly from time to time. But if you're looking for an everyday companion you can just grab and go, Ecosac PH is a good option. They can also do bulk orders if you're planning on giving away totes to your friends or at a party. Get yours on Shopee.
Blank Canvas
View this post on Instagram
Go for the plain blank circle tote bags with Blank Canvas. Their Canvas Round Tote Bag has a 15-inch diameter and is made from thick, sturdy canvas. It has an inner lining, an inner pocket, and white stitching on the outside that adds to the minimalist look. Blank Canvas also offers a white version you can have customized. Get yours on Shopee.
Good Totes
View this post on Instagram
This beautiful Good Times Circle Tote (SGD 45.90/ PHP1,750) in black or white is one of the best ones out there. It comes with easily accessible outer pockets (one in the front and another in the back with a zipper), three inner pockets for your small stuff, a key holder, and a roomy main compartment. The bag is made from heavy-duty 16oz canvas which makes it durable and water-resistant. The embroidered flowers are also an awesome dainty detail. Good Totes is based in Singapore so you might want to split shipping costs with a friend to get matchy circle totes. However, you'd have to wait for their restock in April since they sold out immediately after launching just this month. Follow them on Instagram for updates!
Check us out on Facebook, Instagram, Twitter, and YouTube, and be the first to know about the latest news and coolest trends!