We've got a bad case of second lead syndrome, obviously. We're halfway through Start-Up and we can't deny the fact that the writers have made it difficult for us to find our side of the balance. Is it Good Boy Han Ji Pyeong or Math Olympiad Nam Do San? If you can't find who to choose yet (Seo Dal Mi ka ghorl?), here are reasons to put your bet on Han Ji Pyeong:
Warning: Spoilers ahead
Because he was there during Dal Mi's toughest days
View this post on Instagram
Han Ji Pyeong may have borrowed Do San's name but it was Ji Pyeong who gave Dal Mi something to look forward to. Imagine being a kid facing your parent's divorce, your sister/best friend's abandonment, and the loss of a loved one. Dal Mi needed something to hold on to, and that was Ji Pyeong.
Because he really *was* the boy in the letters
View this post on Instagram
The love letters may have been initially orchestrated and dictated by Halmeoni, but eventually, the borrowed name "Nam Do San" became him – he poured out his heart and even shared his wishes. Dal Mi found comfort in the letters and unknowingly, Ji Pyeong found the same comfort too, as he slowly shared bits of himself in them.
For instance, he wrote that all he wanted for his birthday was to play a card game, and he eventually got to do that (even if someone had to pretend to be him on his actual birthday). That scene alone shows the bond he's created with Halmeoni and Dal Mi over the years, even if it started out as a mere a mask. It's the littlest details that matter the most.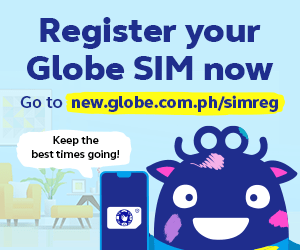 Because he's already created a bond with Halmeoni and Seo Dal Mi
View this post on Instagram
And that intimate emotional connection is something Nam Do San still needs to build. Seo Dal Mi may be mesmerized by the Do San of the present but it's based on a façade. Yes, we see that Do San is slowly revealing his true self, but the connection that Halmeoni and Dal Mi have created with Ji Pyeong is much stronger.
It was because of Halmeoni's care that Ji Pyeong was able to build himself, and it was her encouragement that pushed him forward. Halmeoni never asked for something in return, and that's why Ji Pyeong feels deeply indebted to her. Ji Pyeong once saved Dal Mi from sadness, and he's doing it again 15 years later. Also, didn't you notice that even if it was his first time to see Halmeoni again, it felt like time didn't pass?  The same bond is still there.
The Nam Do San of the present may be what Dal Mi is attracted to but it's built on a sea of lies. He embodies what she aspires to see in a man, but who was there who give her a light at the end of the tunnel? Yes, Ji Pyeong lied too, but it was all to protect Dal Mi.
Because he did things selflessly
View this post on Instagram
Okay, let's get this out of the way: it wasn't cool that Han Ji Pyeong, Nam Do San, and Halmeoni all lied to Dal Mi. But while Nam Do San kept the lie going to get something out of it (Dal Mi), Ji Pyeong only did it to repay a debt — then later, to prevent Dal Mi from getting hurt. What was he getting out of it? Absolutely nothing. In fact, helping Dal Mi meant that he had to deny his own feelings.
Han Ji Pyeong was there during Dal Mi's childhood and 15 years later, he was still willing to take lengths to make sure Dal Mi would find the same comfort. Imagine reconnecting with your past when you've already moved forward; reopening wounds you wouldn't want to see anymore but he did it for her. Even if it meant having the name "Nam Do San" in his life again. Just like his job as an angel investor, Ji Pyeong is both Seo Dal Mi and Samsam Tech's angel. He may be blunt and tactless at times, but he's doing it to push Dal Mi and Do San forward, and he's determined to see them succeed… even if he might get hurt in the end.
Imagine going through the hassle of changing offices, clothing, and sacrificing your time and effort so that the girl you like would be alright. Sana talaga hindi ka clown in the end, Ji Pyeong.
QUIZ: Who Would You End Up With Kung Ikaw Yung Bida Sa 'Start-Up'?
QUIZ: Who Would You End Up With Kung Ikaw Yung Bida Sa 'Start-Up'?
Meryl Medel | Nov 09, 2020
Because like Dal Mi, he's resourceful and hardworking
View this post on Instagram
Ji Pyeong knows what he's good at and reaped the fruits of his hard work years later. From walking blindly in the rain to find shelter and looking outside of a noodle restaurant as a teenager, he now wakes up to the view of Han River every day. He was so close to giving up and even left the prize he won from a contest, but he was able to grow that into something.
Along with Halmeoni's care, Ji Pyeong spent days studying how to grow that money and eventually saved up to 80 million won. How can a teenager do that? Even that early into his life, he knew where hard work, passion, and resourcefulness would take him. After all, he started with nothing.
Because we aren't seeing much development from Do San, TBH
View this post on Instagram
Yes, we love Nam Do San's determination in reaching his dreams but it's obvious that he still needs a lot of growth. If it wasn't for Ji Pyeong, he would've remained in his slump. He grew up with everything already provided for, but what's lacking is his drive to understand himself and accept his truths. Unlike Ji Pyeong, who knows how to get the job done, Nam Do San is still swimming in self-pity, guilt, and doubt.
Seo Dal Mi quit her job to follow his footsteps based on the façade he's created; will he be finally able to live up to it? Yes, he has the determination, but it seems that Do San still needs to know himself more and grow stronger. Do San is beginning to stand on his own though, so we'll have to see how much his character develops in the following episodes.
Because Seo Dal Mi just needs to give him a chance
View this post on Instagram
Han Ji Pyeong is so much more than just a Plan B. And it was so selfless of him to even say that, just so he could make Seo Dal Mi not regret her choices. He's always watched Dal Mi on the sidelines and he answering 400 questions about starting a business should be more than enough to prove the lengths he would go for her. Honestly, it breaks our heart every time he's left looming in the background because he deserves the spotlight so much more. *insert "I feel my heart crack" meme*
Though he was in denial before, Ji Pyeong owning up to his feelings for Seo Dal Mi was a huge turning point. He found himself standing under the rain again, and Halmeoni was there to provide care when she gave her that umbrella – that moment was so symbolic. And what did he do next? Get the letter so he could give it to Nam Do San. Ji Pyeong, why must you hurt yourself like this?
Because we want something new
View this post on Instagram
We're hopeful that this time, the person admiring from a distance will get the much-deserved happy ending. Here's to all the second male leads that broke our hearts: the person who runs miles but never gets close to the finish line; we hope you'll finally come out victorious. SEO DAL MI, PILIIN MO NA KASI SI JI PYEONG, YUN LANG PERIOD!
The Second Male Lead Syndrome is Real: Get to Know Start-Up's Kim Seon Ho
The Second Male Lead Syndrome is Real: Get to Know Start-Up's Kim Seon Ho
Ina Louise Manto | Nov 14, 2020
Are you Team Han Ji Pyeong yet?