Heads up Pinoy K-drama fans, the popular drama Start-Up is set to have a Philippine remake with Bea Alonzo and Alden Richards as leads. ICYMI, Start-Up aired from October to December 2020. It's the story of young, ambitious entrepreneurs following their dreams and reaching for success in a cutthroat world. Of course, they encounter romance along the way, which divided the world into rival ships: Team Han Ji Pyeong or Team Nam Do San. What do we know so far about this local remake?
It made Bea Alonzo sign up with GMA Network
Remember back in July 2021 when Alonzo shocked everyone with her decision to switch networks? Apparently, one of the things that convinced her to sign up as a Kapuso was the Start-Up adaptation pitch. In an interview, the actress shared that the remake got her excited which eventually solidified her decision to leave ABS-CBN, her network of two decades.
Bea Alonzo as lead actress
View this post on Instagram
In Start-Up, Seo Dal Mi, originally played by South Korea's Bae Suzy (While You Were Sleeping), is a feisty entrepreneur who dreams to be the next Steve Jobs. While she struggles to reach her dreams, she also meets her first love, Do San. Eventually, Dal Mi finds out that her first love was Ji Pyeong all along. No doubt Alonzo is going to crush this character!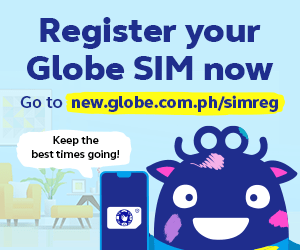 Alden Richards as lead actor
View this post on Instagram
Nam Do San was portrayed by South Korean actor Nam Joo Hyuk (Weightlifting Fairy Kim Bok Joo). He's an aloof, quiet guy who's the founder of Samsan Tech. After Dal Mi mistakes him to be her first love, he decides to begin a startup and turn her misunderstanding into reality. Richards mentioned that this would be his first Korean adaptation project and that he's looking forward to it.
We can totally imagine Richards as Do San all quiet and shy but gets expressive the minute he succeeds in his tasks. Also, we can't wait to see if they'll include Samsan Tech's iconic video in the scenes.
Unpopular Opinion: Nam Do San Is the Better Choice in 'Start-Up'
Unpopular Opinion: Nam Do San Is the Better Choice in 'Start-Up'
Alex Alvarez | Nov 30, 2020
Who is going to play Han Ji Pyeong?
That is everyone's question, isn't it? Han Ji Pyeong is a team leader and investor known for his quick wit and sharp tongue. He crosses paths with Dal Mi when they were kids through handwritten letters he wrote while pretending to be Do San at the request of Dal Mi's grandmother. South Korean actor Kim Seon Ho portrayed Ji Pyeong so well that half of the world wanted him to end up with Dal Mi even though he's a second male lead. In other words, portraying Ji Pyeong is a huge feat for anyone doing a remake.
While GMA hasn't named the actor for Ji Pyeong, there have been speculations that GMA actor Jeric Gonzales has been cast for the role. Gonzales previously starred in GMA's 2017 drama Kambal, Karibal and 2019 soap Magkaagaw. 
'Good Boy' Stans Rise! 8 Reasons Why Seo Dal Mi Should End Up with Han Ji Pyeong
'Good Boy' Stans Rise! 8 Reasons Why Seo Dal Mi Should End Up with Han Ji Pyeong
Ina Louise Manto | Nov 18, 2020
Who is going to play Won In Jae?
View this post on Instagram
Won In Jae is Dal Mi's older sister with whom she has a rocky relationship. Portrayed by the beautiful South Korean actress Kang Han Na, In Jae is also a headstrong, independent businesswoman. GMA also hasn't formally named an actress for her role, but speculations say it's going to be Yasmien Kurdi. The Starstruck alum was previously part of GMA's Rhodora X and Encantadia. Whoever is going to portray In Jae just needs to get their stoic, stone-cold acting down pat and they're good to go.
When is it going to air?
GMA is yet to give a definite date for the adaptation's airing. However, they did say that the lock-in taping will begin in April. Hopefully, it gets to our screens by mid-2022!
What does the Internet think?
For the most part, the Internet is skeptical but hopeful. Pinoy adaptations of K-dramas aren't new but they aren't as warmly celebrated. Netizens were asking why GMA didn't choose a younger cast for Start-Up's remake to "boost the skills of rookie actors." Others express their high expectations for the remake.


Bea Alonzo and Alden Richards will also soon star in another adaptation
Aside from Start-Up, the pair is set to star in the local adaptation of the 2004 Korean movie A Moment to Remember. The film originally starred Son Ye Jin (Crash Landing on You) and Jung Woo Sung (Innocent Witness) and tells the story of a woman who finds out she has Alzheimer's disease right after everything in her life seemed to fall into place.
What do you think of this Bea Alonzo and Alden Richards Start-Up remake? Share it with us in the comments!
Check us out on Facebook, Instagram, Twitter, TikTok and YouTube, to be the first to know about the latest news and coolest trends!