Why It's Better to be Team John Ambrose Than Team Peter
Feb 18, 2020 &nbsp • &nbsp Kyzia Maramara
To All the Boys: P.S. I Still Love You finally launched on Netflix last February 12. It was just in time for Valentine's too so people like me who are single AF can plop on our beds, boot up Netflix, and laugh/cry/pine over a movie and its gorgeous characters.
I wasn't really expecting anything profound, as much as I liked To All The Boys I've Loved Before, I knew that it wasn't a thought-provoking film worthy of deep discussions, some films just aren't like that. I was, however, expecting to get a bucket load of kilig from the characters especially between Lara Jean and Peter Kavinsky (Lana Condor, Noah Centineo) who have started to date for real this time.
But what I didn't expect was that I would be swerving from #TeamPeter to #TeamJohn in a span of one movie!
Warning: mild spoilers follow.
Thank you, production gods, for casting Jordan Fisher
In the first movie, John Ambrose McClaren was played by a different Jordan — Jordan Burchett. Then somewhere along production, they introduced us to Jordan Fisher who would be taking over the role.
Digging into his career background, Fisher is a singer, dancer, and actor. He has worked with Disney, released a couple of songs, and also ventured into theater, portraying John Laurens/Philipp Hamilton in Hamilton from 2016 to 2017. This 2020, he plays the titular role in the musical Dear Evan Hansen.
Could he be any more perfect?
Let's be honest, Peter made a lot of mistakes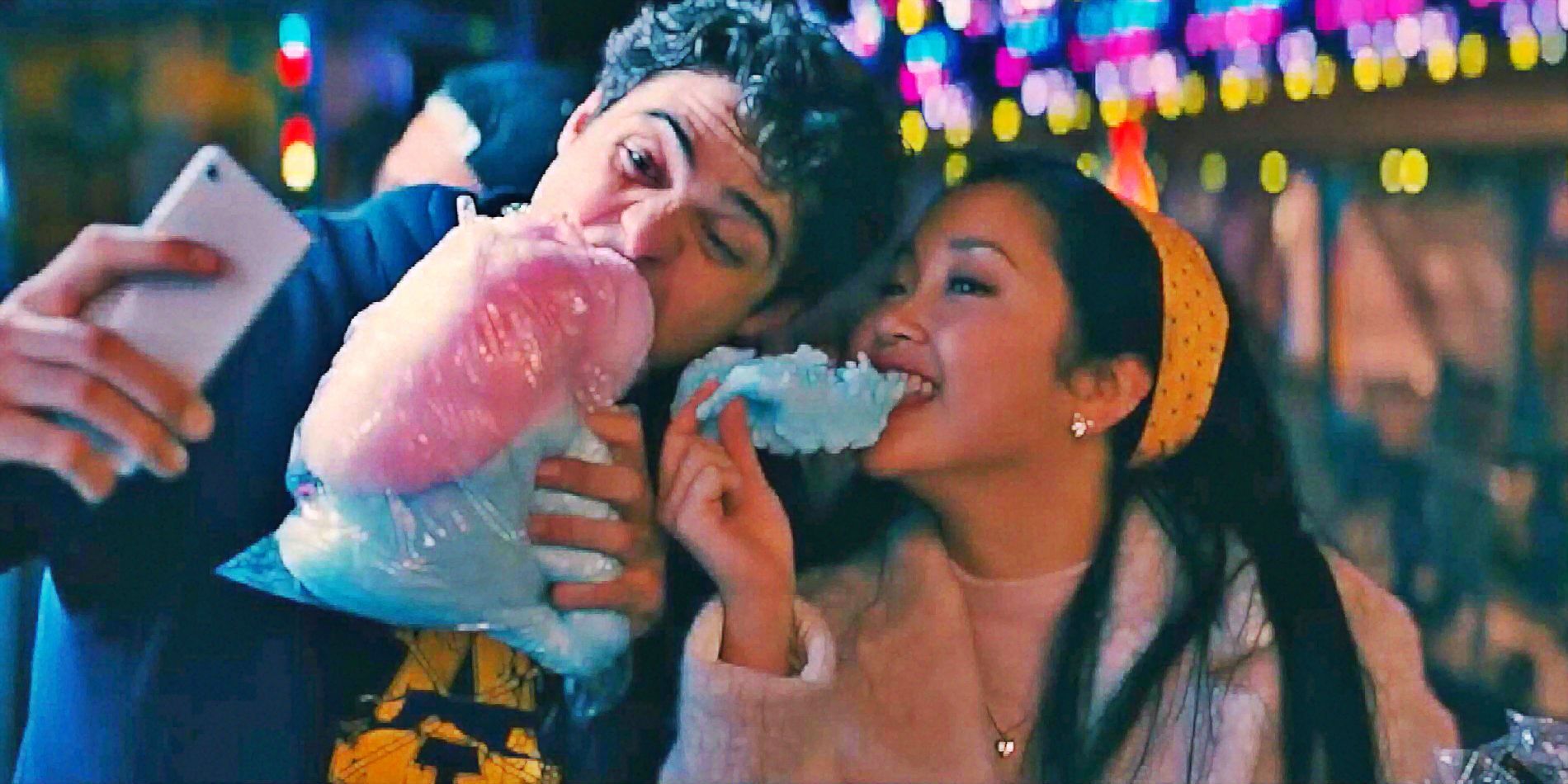 Before I continue to gush all my unhealthy affection for John Ambrose McClaren (yes, you have to say his full name for effect), let's just get this out of the way: Peter Kavinsky is shady. 
Sure, he's hot and sure he's quite a catch for the timid, low-key Lara Jean but let's zoom out of the picture here for a sec. Peter Kavinsky (1) lied to LJ about not knowing his ex, Gen, recorded the hot tub video, (2) plagiarized Edgar Allan Poe for a Valentine poem, (3) kept on talking to Gen behind LJ's back and even invited her to the tree house, and (4) kept unapologetically taking the last slice of pizza.
Peter Kavinsky has his dreamy moments, the time when he gave Lara Jean a kilig-worthy first date and all the times he seemed to be proud of her, but we're only human, Peter, and we can't overlook your mistakes that warrant an actual breakup.
8 Movie Couples That Will Make You Go, "Sana All!"
8 Movie Couples That Will Make You Go, "Sana All!"
Ina Louise Manto | Feb 13, 2020
Lara Jean has her faults
Lara Jean wasn't entirely clean either. Like a typical teenager, she had a crippling amount of low self-esteem. She couldn't get over the fact that Peter used to date Gen and kept comparing herself to Gen. On top of that, she was basically emotionally cheating on Peter. I, for one, think Peter was right when he asked Lara Jean if she was "keeping her options open" by not telling John she already had a boyfriend. But don't all people in a relationship wonder what it's like to be with someone else? No? Just Lara Jean? I knew it.
There are boys and there are men
John Ambrose McClaren, on the other hand, is an easygoing guy you'd never have an awkward moment with. From the time he appeared on screen, he made #TeamPeter hearts falter. Where else can you find a guy who volunteers at a senior citizen home, facilitates bingo games, organizes a ball with you, and plays the piano?
We all have that one friend (Lara Jean) who would rather suffer over a cool guy (Peter) than accept the feelings of someone (John Ambrose) who genuinely likes her. I bet he would make a great family man too and the thought makes me sob.
The snow dance scene cemented my love for John Ambrose
There were a lot of instances in the movie that had me falling for John Ambrose McClaren and wishing Lara Jean did too. He helped Lara Jean get up from slipping on the floor the first time they met — we appreciate a guy who knows first aid! He offered to clean up the tree house after their awkward time capsule unearthing. He can play the piano while confessing to Lara Jean and he was really touched by the fact that she had a crush on him even when he thought he was a nobody in middle school.
During their last scene together, he had an intimate moment with her in the snow, the literal snow globe scene Lara Jean was thinking of during the first part of the film. John Ambrose did get to kiss her and I'm just going to settle for that was a tiny win for him.
Book-version John Ambrose made us melt
okay maybe i am a john ambrose girl at heart 🥺 #ToAlltheBoys2 #PSIStillLoveYou #TeamJohn pic.twitter.com/UFJ1q1t93r

— syd🦋 (@xsydneymarshall) February 12, 2020
We were really robbed of good John Ambrose lines from the book. His entire non-relationship with Lara Jean was reduced to "I'm sorry." John, you deserved better! We're sorry you were locked into a second-male lead in a script that didn't follow the book to the T. But this is the real world and in the real world we can't all have what we want.
Guys like Peter will always end up getting the girl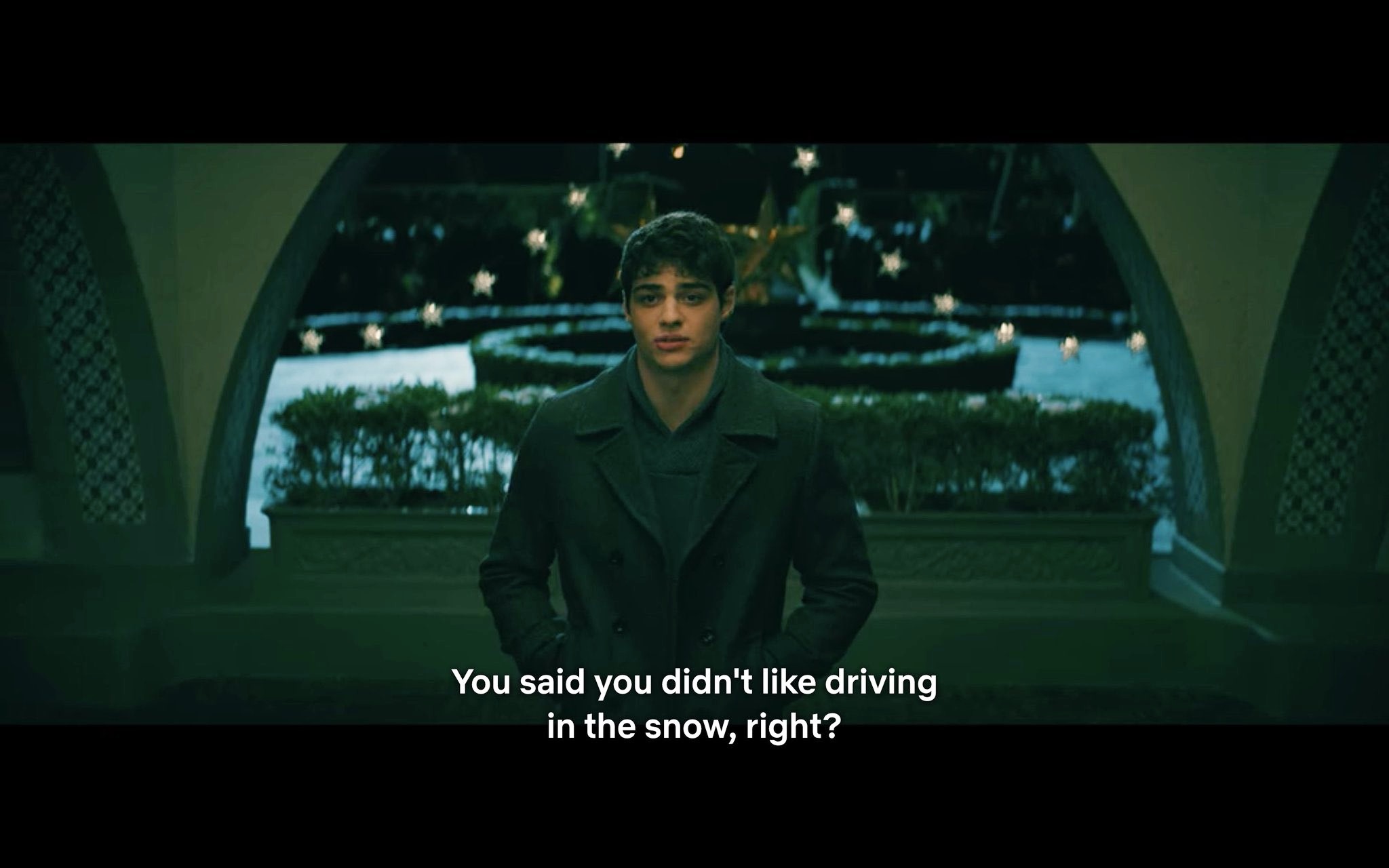 Of course, in the end Lara Jean chose Peter. John Ambrose McClaren was nothing more than an element that would make her realize who she really loved the most — the tall, good-looking jock that inevitably gets the girl. To his credit, Peter isn't a total hopeless case. He pays attention to Lara Jean (driving because he knows she hates driving in the snow), and maybe these things can redeem him.
In conclusion: we were robbed
Not to discredit Peter Kavinsky but John Ambrose McClaren did it better. Snow-angel maker and pepperoni-pizza lover John Ambrose will be missed. He did his best but Lara Jean took a page out of Selena Gomez's "The Heart Wants What It Wants" particularly the striking lyric "The heart wants what it wa-a-a-a-ants." Her heart wanted Peter, and Peter she will end up with.
We do know that there will be a To All the Boys 3 and that production is starting. Of-freaking-course we'll still be waiting for it and hoping the best for Lara Jean.
Are you #TeamPeter or #TeamJohn?