The 8 Best Cameos of Stan 'The Man' Lee
Nov 13, 2018 &nbsp • &nbsp Matthew Arcilla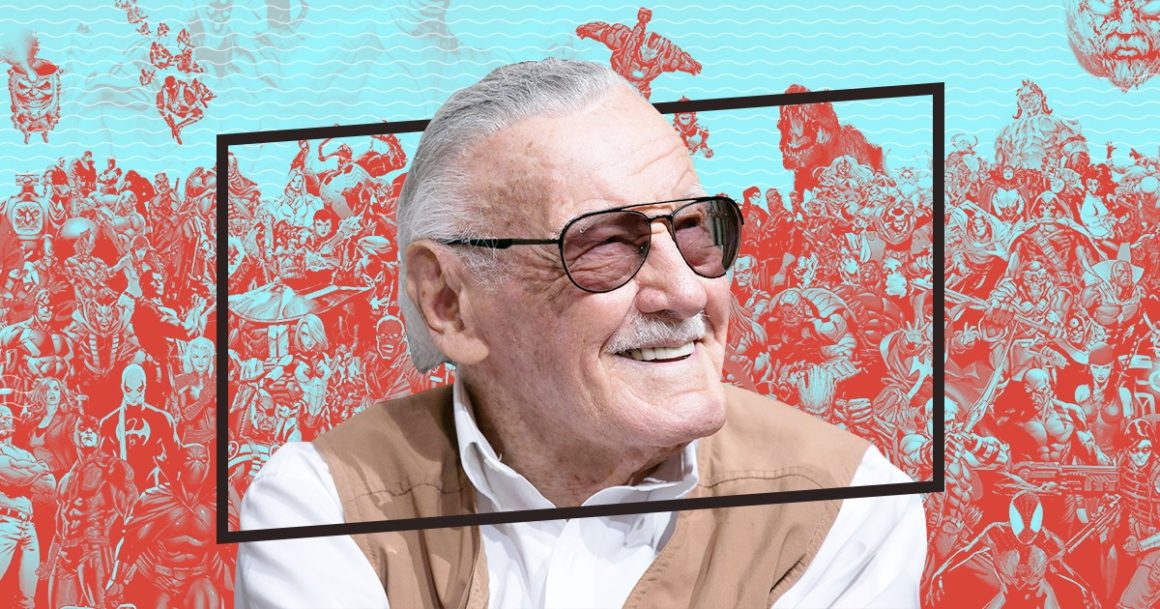 Marvel Comics legend Stan Lee's name is widely recognized as the co-creator of a multitude of sensational superheroes and the founder of a modern mythology. But prior to his death at age 95, later years established him as a modern day Alfred Hitchcock, making his creative influence quietly known through sneaky cameos in films touched by his influence.
 Savvy comic book nerds know to look for Lee in just about every production headlined by the Marvel logo, but once they were caught up in the plot or taken away by wonder, they'd forget to remember him until inexplicably, there he is. Every cameo was super in its own way, but here are our 8  favorites.
Mallrats
Stan Lee's cameo saga begins in an extensive appearance in this offbeat comedy. Stan plays himself in a pivotal scene, and encourages smart-mouthed comic book nerd Brodie Bruce (played by Jason Lee of The Incredibles) to go after the girl of his dreams. But before Stan exits the film, he suggests Brodie get help for his fixation with superhero genitalia.
Fantastic Four: Rise of the Silver Surfer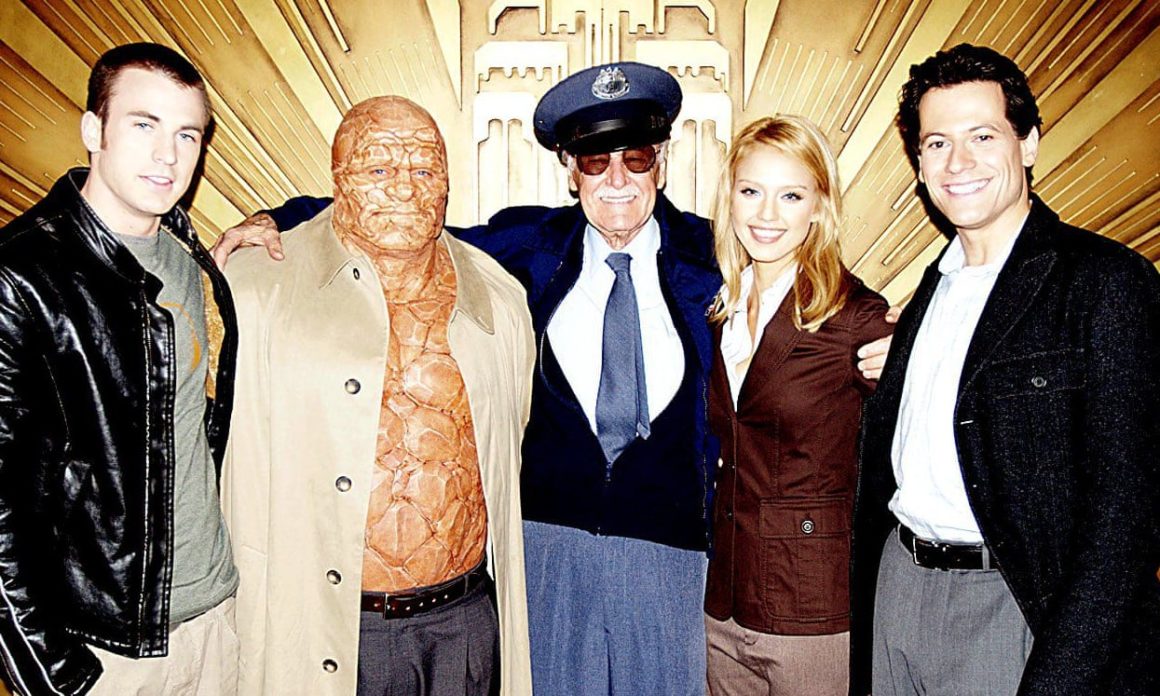 This uneven sequel moves at a carefree pace with a breezy running time of just 92 minutes. Central to the film's plot are the impending nuptials of Reed Richards, aka Mr. Fantastic and the would be Susan Richards, aka Invisible Woman. Stan Lee appears as a would be guest, but is denied entry. "I should be on that list! Stan Lee!" he says before being turned away. "Nice try."
The Amazing Spider-Man
The 2012 reboot of the Spider-Man film property isn't so fondly remembered for its brooding, self-serious tone, but Stan serves as one of its highlights. In a major fight with the Lizard, director Marc Webb places Stan in the foreground. It's a variation on the old "can't hear anything past my headphones" gag, in which Stan is oblivious to the superpowered chaos behind him.
Big Hero 6
https://youtu.be/Lowg-zeVvNI
Although billed as a production of Walt Disney Animation Studios, this film was loosely based on an obscure Marvel comic (not created by Stan Lee). Stan doesn't appear until after the credits – appropriate for obvious reasons – in which he reveals in hilarious fashion, that he too is a superhero, by proclaiming his unusual underwear habits.
Captain America: Civil War
This gut-wrenching closer to Phase Two of the Marvel Cinematic Universe, some levity is brought to its weighty denouement when Stan appears as a Fed Ex delivery guy who reads Tony Stark's name as "Tony Stank." Because every multi-million dollar event film should end with a puffed up billionaire being taken down a peg. Never, ever dropping that.
Guardians of the Galaxy, Vol. 2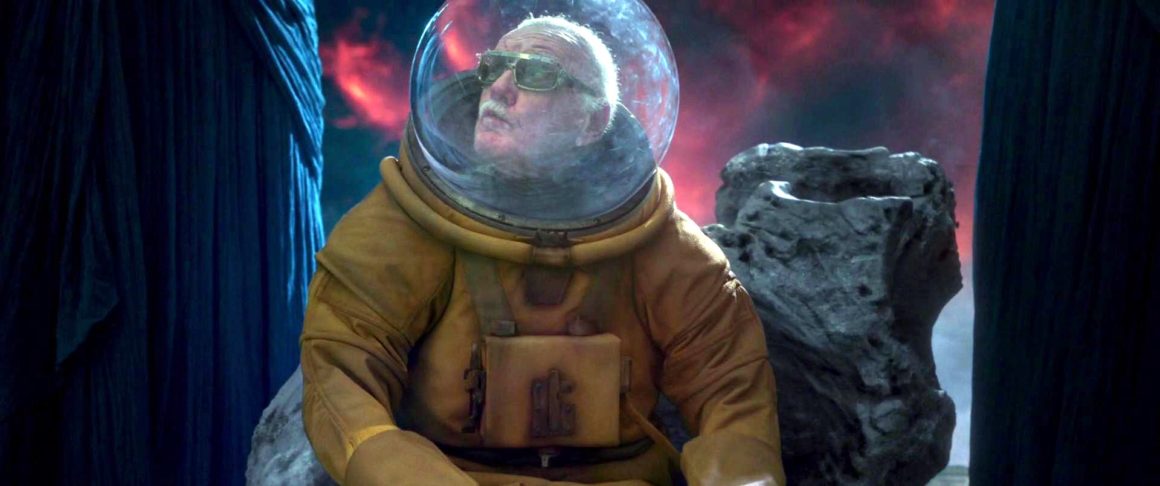 In this cheeky cameo, it's suggested that Stan is actually chummy with the alien race known as the Watchers, who observe events of cosmic significance in the Marvel Universe. The implication is that whether he was a Fed Ex man or a wedding crasher, Stan was the same guy all along. Marvel Studios boss Kevin Feige suggested that Stan exists, "above and apart from the reality of all the films."
Black Panther
In this naughty bit, Stan is depicted as a would-be high roller at a Korean gambling den. When some chips are left unattended, Stan swoops in and sets them aside for "safekeeping." It feels like a sly dig at some of the shadier aspects of Stan's creative history, that is to say, his alleged opportunism at downplaying the role of comic book collaborators like Jack Kirby and Steve Ditko.
Spider-Man 3
While Spider-Man 3 is seen as the less than graceful conclusion to director Sam Raimi's definitive work on the world famous web slinger, Stan pops up to give it a bit of a bang. "You know," he says to Peter Parker, "I guess one person can make a difference." The line speaks not just to responsibility, but to Lee's contribution to our understanding of moral resilience through popular culture.
Who knew that in a world gone increasingly secular, a Jewish-American New Yorker in his forties would go on to pioneer an interconnected universe of characters united not by how they reflect our worst impulses but by how they can change the world and inspire through greatness. 'Nuff said.
What were your fondest memories of Stan? Tell us below!