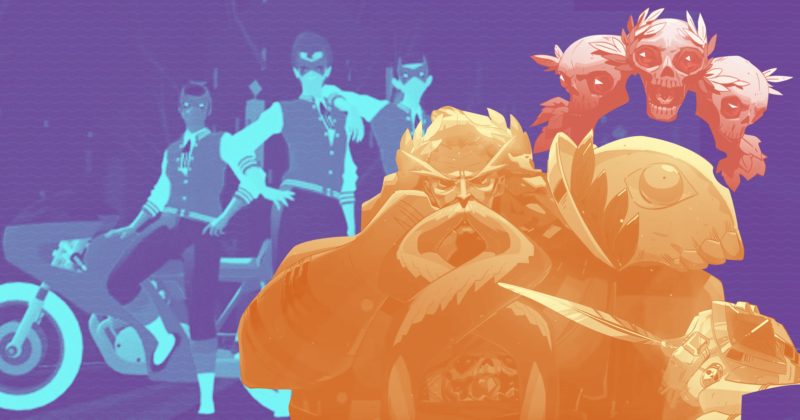 In a year crowded with E3, Gamescom, PAX, Paris Games Week, Tokyo Game Show and more, it might surprise you to know that The Game Awards, held every December is actually gaming's biggest night of the year. With special performances, exclusive announcements and awards, awards, awards, it's a chance to roll out the red carpet treatment for video games and the people who make them.
And after a year that depressed us with regulatory threat, studio shutdowns, labor justice issues and broken launches, it's the announcements that give us hope. For no matter how many commercial compromises the executive producers might make with the awards, there's always the promise of exciting new games. Here're 8 of the best ones.
8. Sayonara Wild Hearts Is An Exciting Switch Exclusive
Described as "a euphoric music video dream about being awesome, riding motorcycles, skateboarding, dance battling, shooting laser, wielding swords, and breaking hearts at 200mph," this CMYK adventure comes to Nintendo's hit hybrid console next year. And if you like none of those things, then I don't know what's wrong with you.
7. Epic Launches Its Game Store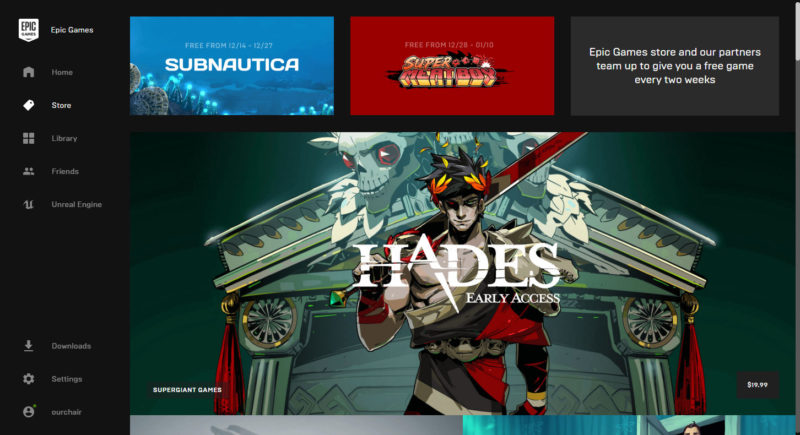 Epic Games, the studio behind Fortnite and Gears of War,made waves last week when they announced that they would be opening a digital storefront for PC and Mac that would go head to head with Steam. Just a few days later, the store went live as the Game Awards aired. Lots of high-profile indie titles, including Ashen, Super Meat Boy and Darksiders 3 are on the store.
6. Hades Is Supergiant's Latest
The indie darling developer that made such critically acclaimed cult hits as Bastion, Transistor and Pyre revealed their latest game. It's an isometric hardcore RPG that asks you to "defy the God of Death as you hack and slash your way out of the Underworld." You can play it like, NOW, as it's on early access exclusively on the Epic Games Store.
5. Far Cry New Dawn Is A Post Apocalyptic Sequel
Set 17 years after the events of Far Cry 5, it's the series' first post-apocalyptic setting. The first footage of Far Cry New Dawn introduces us to villainous twins, Mickey and Lou as it brings us up to speed on the state of Hope County transformed by nuclear armageddon. The game is coming soon — it is out on February 15th on PlayStation 4 and Xbox One for 2/3 the price of a standard Far Cry release.
4. The Last Campire Is The First Hello Games Short
This surprising reveal from the studio behind the once reviled now very much improved No Man's Sky is dubbed a "Hello Games Short." It's about "a lost ember trapped in a puzzling place, searching for meaning and a way home." It's set in a wilderness of "lost folk, strange creatures and mysterious ruins."
3. Joker Is The First Downloadable Smash Fighter
Nintendo's much-awaited melee brawler Super Smash Bros. Ultimate was just hours away from release when The Game Awards went live, but the House That Mario Built still had time that night for one more surprise. Joker, the leader of the Phantom Thieves from Persona 5 would be joining the roster next year in Smash's first DLC pack. Never saw that coming.
2. Dragon Age Will Return
While Bioware's Casey Hudson was present to show off the upcoming shared world action RPG Anthem, what really had people sitting up in terms of all things Bioware was their Dragon Age 4 reveal. A short one minute teaser ending with the hashtag #DreadWolfRises simply confirmed what everyone knew, Bioware would not be turning away from fan favorite franchises.
1. The Outer Worlds Is The Buzziest New IP
This brand new IP from the studio behind Star Wars: Knights of the Old Republic II, Fallout: New Vegas and Pillars of Eternity is a tongue-in-cheek take on humanity's future in space. It's being developed under the leadership of Tim Cain and Leonard Boyarsky, two of the co-creaters of Fallout from way back in 1997. It looks really cool and will take gamers home to the place where they belong.
Are your favorites here? Tell us below!