Turn the radio on, and it is highly unlikely you won't hear one of these 8 songs within the next 20 minutes. These songs are just so ridiculously omnipresent last year that whether or not they're actually any good, we end up being just the slightest bit sick of them (Except #8. Nobody gets sick over #8.). Just so you know, we're not including TV Jingles like the ridiculously overplayed "Energy Gap" because it's been covered already.
Here's hoping these songs go along with the 2016 script and just die already (Except #8. Everybody still loves #8.)
8. Christmas In Our Hearts – Jose Mari Chan
.
C'mon, guys. This may truly be the greatest Christmas song of all time (of all time!) next only to "A Perfect Christmas," but it plays as early as freaking September, and in this year's case, I first heard it in July. As far as Christmas songs go, nothing, and I mean nothing, gets more airplay than Jose Mari Chan. Which, of course, is a good thing. (The writer of this list has an inexplicable love for all things Jose Mari Chan and Rick Astley. – Editor)
He has magic Christmas powers.
7. Trumpets – Sak Noel & Salvi feat. Sean Paul
.
Thanks to the Trumpets challenge, this ridiculous song that gave Sean Paul a second lease on a career is still ringing in your ears, and people end up completely forgetting about the other song called "Trumpets" by Jason Derulo that's actually, y'know, good. Instead, we have to put up with Sean Paul's mumbling and this.
What have we done to deserve this, 2016?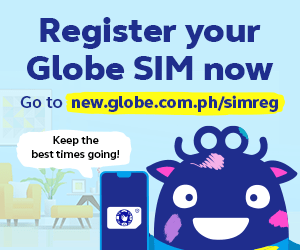 6. Dyoga Ng Buhay Ko – Kaysee Gregorio
.
For as long as Kaysee Gregorio was relevant, this song went so ridiculously viral that you couldn't go through your Facebook timeline without someone sharing the video again.
Can anyone give me even just two reasons why?!?
What's worse is that her version ended up being popular that next to nobody knows that the original version of the song, Dyosa, by the "Chris Brown of the Philippines" himself Skusta Clee, is actually a thing.
5. Work – Rihanna
.
This, along with Fifth Harmony's "Work From Home," makes me want to be jobless if not ever doing work at all would mean never hearing either of these songs ever again. These songs really needed a lot of work because they clearly don't.
4. Paasa (T.A.N.G.A.) – Yeng Constantino
.
There's something about Yeng Constantino's genius that makes people love putting her songs on repeat, often to ingratiating results. Well, here we are in 2016, with Yeng being a full-grown 28-year old woman who still can't say "tanga." More than any other OPM song this year, this was definitely one of the most overplayed on the radio, though to be fair, with good reason.
3. PPAP – Pico Taro
.
Do I need to explain this? Auggghhhhh.
2. Wag Ka Nang Umiyak – Gary Valenciano
.
Thanks to the meme that jammed Gary V's take on the Sugarfree original for "Ang Probinsyano," the last chorus of this song has become so overplayed whenever something remotely important happens at all. You know it ended up being past its shelf life by the time they ran with the gag in "Super Parental Guardians."
This meme went full circle when Gary V himself did his own version. There was nowhere to go but down from here:
.
Gary V wins the internet.
1. Closer – The Chainsmokers
.
This song. Lordy, this song. It just refuses to die, because people insist on playing it again and again and again and again and again until it's stuck in your head and now your entire day is ruined. Not even them mangling their own song when they performed it live could stop people from insisting on playing this ear rubbish again and again. This is pretty much the "Thinking Out Loud" of 2016, and you have to admit that is one heck of a step down.
I wish I could just cease listening to The Chainsmokers, but I, I, I can't stop. No I, I, I can't stop.
What do you think was the most overplayed song last year? Tell us about them below!