One of the biggest adjustments educational institutions had to adapt to this year is the shift to online learning. Even teachers have to adjust too and find locations at home where they can teach without interruption. It's back to school season and although there are many things we miss about face-to-face classes, online learning will be the new normal until it's safe again. In this age of remote learning, which type of student are you?
The Early Bird
The student who is never late and probably follows a morning routine that will put our lazy asses to shame. Got classes at 7 AM? They're already up at 6 AM and will eat breakfast, take a shower, arrange their desk, and join the video call fifteen minutes before the classes start. Sana all as organized!
The Lurker
The type of student whose camera and mic are always off. Only speaks when it's time to say goodbye or confirm their attendance. Questions? None from their end. But no, they're not doing something else. They actually pay attention and when they get called during recitation, they don't have to think twice to come up with something to say. Medyo active rin sa chatbox with occasional "hahaha" replies.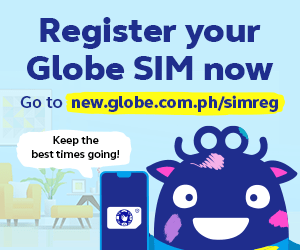 The Traveler
The type of student who is physically present but mentally absent. During class hours, how many places have you traveled to? Are the classes challenging, you just start to drift off somewhere? Mentally, where are you?
The G na G
Some would call them pabibo but that's just how they are. Pero meron naman talagang pabibo, hehe. Always excited to participate in classes, the first to speak during discussions (thank you for saving the class from the awkward dead air after the prof asks a question), and usually volunteers in leading the class. They're just always eager to learn and value their time.
The Procrastinator
"Maya ko na lang gawin" is their classic line. These guys have mastered the art of cramming. Can be found busying themselves with other tasks instead of schoolwork, yet complains about how little time they have when there are only a few minutes left before the deadline. When the prof says the deadline is the end of the day, they will literally submit theirs at the end of the day (think 11:59 pm levels). At least within the day, di ba?
The Woke Up Like This
The type of student who's a buzzer-beater and barely misses their alarm. They probably sleep with a laptop or phone on their side because they're very likely to wake up just minutes before their class. You can tell who these guys are from their bedroom voices. No hilamos or anything, straight to online classes agad. Di ka naman nila maamoy, right?
The Mama's Assistant
Some days our moms are just too busy that they need a helping hand. But it can be a bit of a hassle especially when she's not aware that your classes have already started and that you can't easily leave your place. This student's classic lines include: "shhh ma, hindi ko marinig si sir!" and "mamaaaa wait lang!"
The May Bisita
The student who has curious members of the family, probably someone older or someone very young. They would have occasional visitors in the background who are trying to see how online classes work and may realize kita pala sila sa likod. Or that bone-chilling entity only your class and prof can see… only to find out that the person has been long gone. Never working alone in a room again, bye!
How are online classes for you so far? Tell us below!