For anyone who has gone through the whole gauntlet of having a crush, falling in love, being heartbroken, and finally finding the one for the rest of your life, or, for the more realistic, ending up forever alone, wallowing in the past and regret.
Well, we've recently been blessed with the lyrical genius of JEBeats, in the form of a playlist shared 99,000 times. Apparently, this "new" breed of Jeje Rap is here to invade our earspace, and far more important than, say, a compromise agreement between a dictator's family and the government, or the meaning of life, since, y'know, 99,000 shares.
Featured in practically every single song is the rapper named Curse One, and he is our new (very) guilty pleasure, which we now unleash upon the rest of the world through this 8List.
8. The Crush Stage
Ako'y baliw sayo.

Posted by Yael Saxor on Saturday, October 7, 2017
The Song: Ako'y Baliw Sayo
Curse One's opening salvo for this list is about meeting that person who drives you crazy every single time you cross paths. His lyrical flow is best described as "staccato," and if you could sharply detach or separate his voice from your ears for the rest of your life, you'd have a much happier life, but that's not why we're here today.
Standout Lyrics: "Sana ang mga punchline ko sayo ay tumalab."
I'm not quite sure if that's a threat or a wish, but there you go. Make sure that it ends up being beyond wishful thinking, though, lest you be stuck in…
7. The Torpe Stage
Langit.

Posted by Yael Saxor on Saturday, October 7, 2017
The Song: Langit
When you love someone but can't bring yourself to talk to them, you pretty much tell them that only heaven knows how you feel, and feel bad about the fact that they can't know it themselves. Well, Curse One and his female duet partner spend the entire song whining about this very predicament, and you too, can surely commiserate!
Standout Lyrics: "Langit lang ang nakakaalam ng nilalaman ng puso ko…"
I'm willing to bet all your friends know what's in your heart, too – and are sick and tired of hearing about it. Just a hunch. In fact, if you keep this charade going, you might end up in…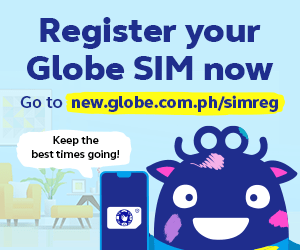 6. The "T*****a, naunahan ako bumakod!" Stage
Kung nauna lang ako part 2

Posted by Yael Saxor on Saturday, October 7, 2017
The Song: Kung Nauna Lang Ako (Part 2)
Curse One proves that he is a force of nature by covering even what happens when you're too torpe for your own good. You end up losing the potential love of your life to someone who was willing to dare. Don't let that happen to you: say it when it's at its realest. That moment may never come again.
Standout Lyrics: "Sinasabi ko na nakakatuwa ka/ Salamat sa tsansa/ At sa bagong pag-asa/ na harapin ang bukas/ Na ikaw ang kasama."
Too bad all you got was a chance and some hope but not the girl, huh? Well, that's what you get. But what if your love managed to not only be expressed, but even requited? Then we end up at…
5. The Honeymoon Stage
Pagmamahal sayo.

Posted by Yael Saxor on Saturday, October 7, 2017
The Song: Pagmamahal Sayo
In this song, Curse One enlists the help of Hotchiq, who immediately makes Curse One regret his choice. It's all about the love that is finally requited, and the height of happiness in love. Truly a milestone we can all hope for, right? Well, if Hotchiq's vocal stylings are any indication, that shit doesn't last.
Standout Lyrics: "Uh wah ah ah ah ah ah ah ah ahhhh…"
I don't quite know if Hotchiq was trying to sing or crying without a hint of emotion, but that robotic voice will haunt me for the rest of my life. And with that questionable choice by Curse One in co-stars, we end up planting…
4. The Seeds of Doubt Stage
Ako'y kontento na sayo.

Posted by Yael Saxor on Saturday, October 7, 2017
The Song: Kontento Na Sayo
Is it just me, or is Curse One fond of overusing the words "sa" and "iyo?" Well, no matter. In this stage of love, doubt is beginning to enter a relationship, and after so much bliss comes the paranoia. It ends up becoming such a routine that at some point, all one can say is that "I am content with you," as if to say, eh, this is the best I can hope for, so what the heck, may as well stick it out. It's an acknowledgment of resignation, not love.
Standout Lyrics: "Sana'y huwag nang hukayin ang nakaraan/ sana'y huwag nang bulagin ang nakalaan…"
Oo nga naman. Huwag sana. Kung hindi, magtutungo tayo sa…
3. The Breakup Stage
Sana ako nalang ulit.

Posted by Yael Saxor on Saturday, October 7, 2017
The Song: Sana Ako Na Lang Ulit
Did they… did they just take that title from "One More Chance" or something?
Standout Lyrics: "Alam kong nagkamali ako sayo/ At kahit na patawarin mo/ Masyado ng alanganin ang bumalik ka pa sa akin/ Sana ako na lang ulit…"
Wait, what? That doesn't even make sense. You wish they'd come back, but you tell them it's too awkward for them to come back? Not really helping your case here, Curse One. Still, if you're determined enough, you just might end up at…
2. The One More Chance Stage
Magpakailanman.

Posted by Yael Saxor on Saturday, October 7, 2017
The Song: Magpakailanman
Sometimes, second chances do come along, and with them, a renewed commitment to forever. This song captures the very essence of that.
Standout Lyrics: "Maraming salamat, dahil sa likod ng mga kasalanan ko/ Ay nandiyan ka, tanggap ako, kung ano ako, at kung sino ako/ Sa buhay kong ito, sa tuwing malungkot ka'y mas malungkot ako/ Sa tuwing masaya ka ay mas masaya ako/ Ako ikaw, ikaw at ako, laban sa buong mundo/ Walang makakapigil sa nadaramang ito/ Anong paki ko sa mga sinasabi nila?"
Quite a mouthful, but yes, this is all about promising forevermore to someone who gave you a second chance. Not everyone is so lucky to so much as receive a first chance, so please, hold onto that until you can make your way to…
1. The Pamamanhikan Stage
Dear biyenan.

Posted by Yael Saxor on Saturday, October 7, 2017
The Song: Dear Biyenan
Yes. It is time to profess your true love and good intentions to your future in-laws. Casually gloss over the reason you broke up with their daughter in the first place, while you're at it. That's the way to go.
Standout Lyrics: "Nais ko lang po/ Ay ang basbas niyo sa aming dalawa/ Magtiwala po kayo/ Kami'y makakabuo ng pamilyang maligaya."
Whoah, whoah, whoah, Curse One. Cool it with essentially telling your future mom-in-law that you'll totally do it with her daughter, mmmkay? The "po's" are a  nice touch, though. Really makes your promise of making a family that just much more ominous.
Where does love take you after this? Why, wherever you wish. "Happy ever after" is built one day at a time, after all.
What do you think of Curse One's songs? Tell us below!