The Best Trailers and Ads of Super Bowl LIII
Feb 4, 2019 &nbsp • &nbsp Mikhail Lecaros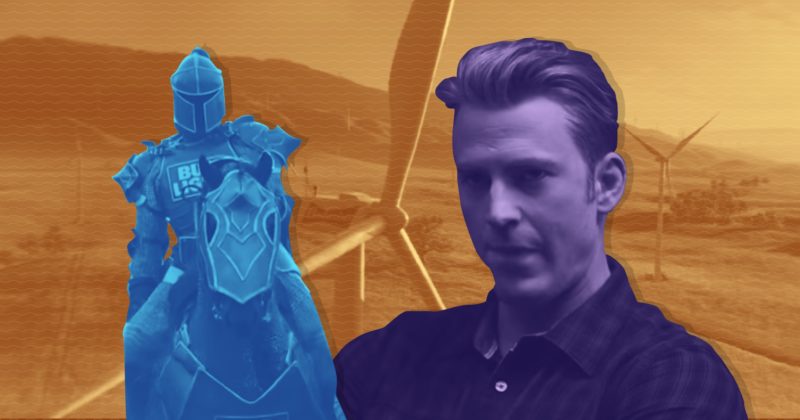 We don't know if it's a sign of the hyper-politicized times we live in or the state of the advertising industry as a whole, but this year's Super Bowl ads seemed downright…tame. Formerly a showcase of creativity and showmanship, this year's ads saw brands playing it safe, relying on nostalgia, familiar faces, and bland messaging to take up the world's most expensive airtime. When taken with a lackluster game that saw Tom Brady claim his sixth championship, and a halftime show where Spongebob got more of a crowd reaction than Maroon 5, it goes without saying that this year's Super Bowl definitely left something to be desired.
In any case, there was some fun to be had from this year's ads – here are 8 of our favorites!
AVENGERS: ENDGAME
 It's hard to believe that it's been almost a year since the infamous finger snap that snuffed out half the lives in the MCU in Avengers: Infinity War, but we are now just a couple more agonizing months away from seeing what happens next! The trailer gives glimpses of a world in mourning, with a grief-stricken Captain America (Chris Evans) declaring that his kind never forgets.
WHY. IS. IT. NOT. APRIL. YET?!
TOY STORY 4
If you say you didn't cry at the end of Toy Story 3, you're either lying or some kind of robot. While we admit to being skeptical as to whether or not Pixar is playing with fire, given how beautifully Toy Story 3 wrapped up the adventures of Woody, Buzz, and friends, the steady stream of sneak peeks Disney's been putting out have us curious. The new spot shows us the return of Woody's girlfriend Bo Peep, who was AWOL last time around, while introducing a pair of new characters played by Key and Jordan Peele.
Speaking of Peele…
THE TWILIGHT ZONE
https://www.youtube.com/watch?v=UKCIgtstpSQ
Following his phenomenal success with Get Out, Jordan Peele flexes his creative muscles to step into Ron Serling's (Planet of the Apes, Night Gallery) immeasurably large shoes to reboot the legendary Twilight Zone. With Peele himself serving as writer/producer and host, the trailer promises a return to the classic anthology series' glory days of melding human morality with fantasy, horror, and the supernatural.
 DORITOS CHANCE THE RAPPER FEAT. BACKSTREET BOYS
https://www.youtube.com/watch?v=WTMzIZhI7q8
Promoting Doritos' latest Flamin' Hot Nacho flavor, Chance the Rapper puts his stamp on The Backstreet Boys' "I Want it That Way" with some slick rhymes, muscle cars, and a private jet, before busting out some dance moves with the Boys themselves in a throwback to the original music video's airport setting.
Nostalgia never tasted so good.
PEANUT IS ALWAYS THERE IN CRUNCH TIME
 We had to include this one, for the main fact that you rarely expect a dude in a monocle and top hat to be quite so…extreme, especially when the dude in question is a freaking PEANUT! Mr. Peanut himself burns rubber and does some fancy stunt driving in a self-branded vehicle to save the day when an unfortunate Super Bowl viewer nearly makes the mistake of snacking on kale chips during the biggest game of the year. Oh, and Charlie Sheen makes a cameo.
BUD LIGHT x GAME OF THRONES – JOUST
https://www.youtube.com/watch?v=QoLiRI5swVk
As anyone with a sense of taste knows, Bud Light is rarely (ie. NEVER) at the top of a beer connoisseur's list, but when the ad for said brew involves a surprise turn into Game of Thrones territory, we are all for it! Heck, in the absence of a proper trailer from the good folks at HBO, we'll take what we can get!
Featuring the iconic theme tune, the Mountain recreating his iconic introduction, and one of Daenarys' beloved firebreathers showing just what he thinks of Budweiser in general, we are more than stoked to catch Season 8 when it debuts in April.
 AMAZON – NOT EVERYTHING MAKES THE CUT
https://www.youtube.com/watch?v=8y-1h_C8ad8
From Siri to Alexa, we live in an age of wonders, where AI has infiltrated every aspect of our lives. This ad shows the funny side of imaginary Alexa products that didn't quite make it past the research and development stage. Granted, we haven't seen Harrison Ford get this upset in years, but that Alexa hot tub looks like it could have been fun…
THE 100-YEAR GAME
This tribute to the league's 100th year features NFL stars past and present getting into a black-tie scrimmage that begins when the Oakland Raiders' Marshawn Lynch can't resist sneaking himself a bit of dessert. Totally worth it just to see the likes of Jim Brown, Joe Montana, Tom Brady, and Odell Beckham Jr letting loose and delivering 100% more entertaining action than pretty much anything that happened at this year's actual Super Bowl.
Which ones were your favorites? Tell us below!